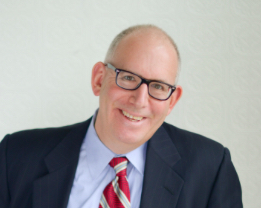 David Armon '83
Chief Marketing Officer, 3BL Media
Former Chief Operating Officer, PR Newswire
---
Chris Bandura '99
Director of Athlete Relations, Hit Parade/Dave and Adam's

Chris Bandura is the Director of Athlete Relations at Hit Parade/Dave and Adam's. He previously served as Vice President of Media Relations and other media positions for the NHL Buffalo Sabres for 15 years.
---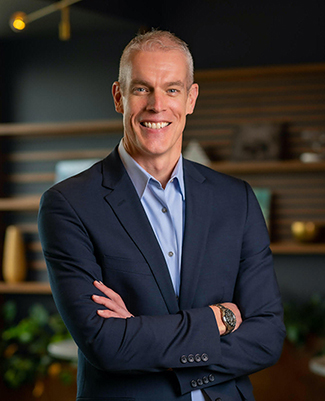 Brad Buyce '91
Former Vice President of External Communications,
American Cancer Society

A hybrid communicator with more than 25 years of agency experience combined with in-house nonprofit experience, Brad is now a solo practitioner. His specialty is corporate branding – translating a company's "why" into business-driving communications.

Brad has counseled world-class organizations including The American Cancer Society, Goodyear, Pennzoil, Visa, Sony, Philips Lighting, Best Buy, Procter & Gamble and Absolut. He's worked for start-ups, mature brands, associations and nonprofits trying to reach mass audiences, business enterprises or influentials.

He recently served as Vice President of External Communications for the American Cancer Society. As a new brand strategy was being rolled out to ACS staff and external audiences, Brad was on a mission to find new ways to embody its positioning, "Attacking cancer from every angle." He rooted out new storylines, created and refined core messaging and then collaborated with channel teams to execute across internal, earned and social levers. All told, his team increased external visibility for ACS by 20 percent despite being reduced by one-third.

At CoynePR, Brad provided strategic guidance across various clients to ensure that integrated communications programs were on solid footing strategically and creatively. His integrated teams helped to personify Eureka! organic bread; to drive sign-ups for DineTime restaurant management technology; and to create an engaging marketing communications campaign for Proponent Federal Credit Union, among others. Prior to Coyne, Brad lead multi-office accounts and held P&L responsibility at multinational agency Ketchum, ran the NY office for Deming agency PainePR (now Citizen Relations) and drove sports programs at Cohn & Wolfe.

In higher education, Brad has advised clients such as Gallaudet University, The Johnson School of Business at Cornell University and the Simon School of Business at the University of Rochester to differentiate. He also consulted with online learning service 2U to convey thought leadership in online learning.

Brad graduated Summa Cum Laude from UC in 1991 with a Bachelor of Science in Public Relations.
---
Brooke Simon Candelaria
Event Manager, Communications Professional, Writer

Brooke Simon Candelaria is proud and lucky enough to be one of Professor Raymond Simon's two daughters. Raised much of the time on Utica College campus, Brooke always enjoyed the 'college experience' through the eyes of a youngster, helping her Dad to 'correct' spelling errors in those dreaded blue book exams. She'd later enjoy sitting in on Professor Simon's classes during her high school years. This first sparked her interest in PR, and while she was a magna cum laude graduate from St. Lawrence University with a Fine Arts degree, Brooke took the PR career path.

Two (and a bit) decades later, she is running her own show as an event manager, communications pro, writer and ad hoc chef. Prior to this, Brooke oversaw events for a startup tech company in Austin. From 2006-2012, Brooke served as a global client services director at experience marketing agency George P. Johnson, where her principal client was IBM. Before this role, she co-founded custom event marketing company Planning House International. Brooke earned her CMP (Certified Meeting Planner) status in 2005. She was named director of public relations at event producer IDG World Expo in 2001, later becoming group vice president Brooke has proudly managed award-winning PR and marketing programs for clients such as Chemical Waste Management, Upstate New York Transplant Services, Catholic Charities, Motorola, Forrester Research, Logitech, Netscape and more.

Brooke and her husband Greg currently reside in downtown Houston, TX, where they enjoy the urban life, warm climate and some of our country's best restaurants.
---
Yvonne Dennis '91
News Editor at the Wall Street Journal and an adjunct professor of writing & editing at Temple University in Philadelphia

Yvonne Dennis, is a real-time news editor for The Wall Street Journal, editing news for WSJ.com and Dow Jones News Wires; also web-page editor handling website presentation and social media for WSJ.com. She has been an adjunct professor at CUNY Graduate School of Journalism since 2015.

After graduating from Utica College, Dennis worked at her hometown newspaper the Philadelphia Daily News for the summer, one year for the Greensboro News & Record and then back at the Philadelphia Daily News consecutively for 13 and a half years. In 2005 Yvonne joined The Wall Street Journal as a news editor. She has worked for the Journal in its Washington bureau, Brussels and for two and half years in London. She is now a news editor on the journal's real-time desk, editing articles for WSJ.com and Dow Jones News wires. Yvonne is also very active with the alumni association for her high school, writes for the alumni website and tweets for the alumni Twitter account.
---
Marissa Filletti '17
Marketing Specialist, Northland Communications
---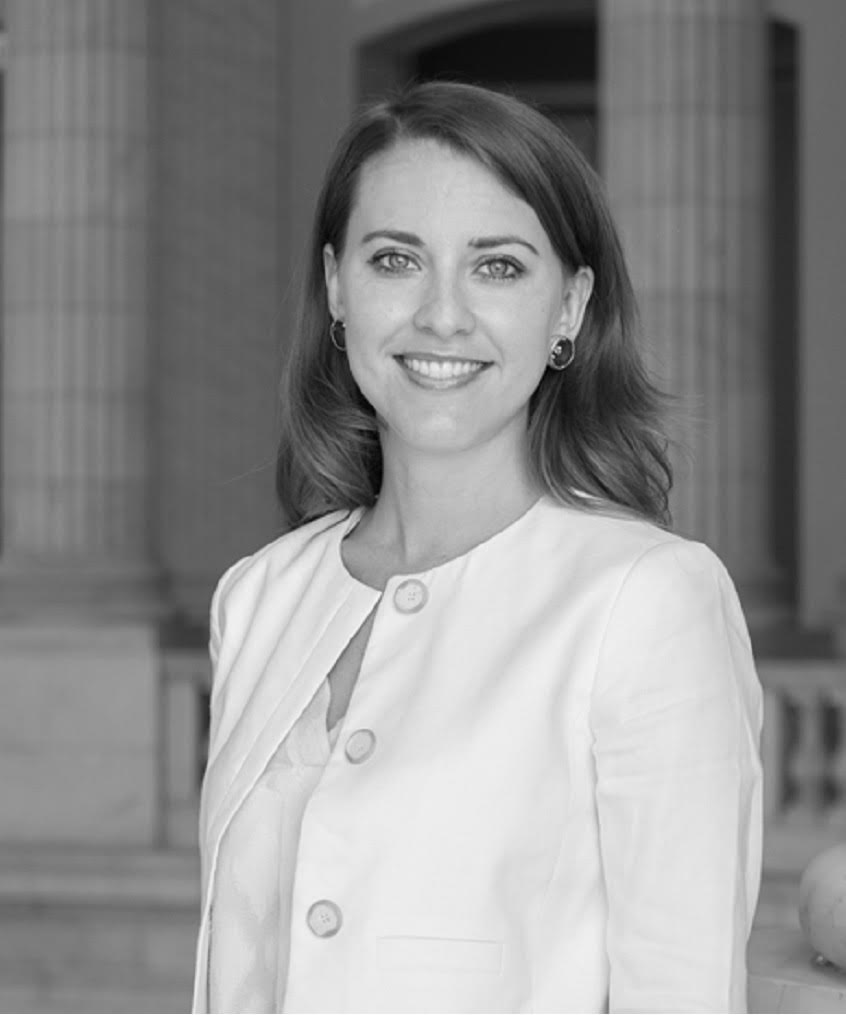 Renee Gamela '07
Vice President, Public Affairs, Powell Tate/Weber Shandwick

Renée Gamela is the vice president, Public Affairs at Powell Tate/Weber Shandwick. After graduating from Utica College in 2004 with a bachelor's degree in Public Relations and Journalism, she began her career as a journalist for the Observer-Dispatch in Utica, NY. From 2008 to 2010, she led campaign communications as the press secretary for Richard Hanna for Congress in Utica.

In 2011, Renée served as primary advisor and communications director to Congressman Hanna (NY-22) in Washington, D.C. until 2017. After serving Congressman Hanna, she served as spokeswoman for Congressman Glenn Thompson (PA-05) until 2019 in Washington, D.C.

In 2007, Renée Gamela received the Associated Press New York State Young Journalist of the Year award, and in 2008 the Observer-Dispatch Employee of the Year.
---
Angela Grande '05
Executive Producer, NBC News Stay Tuned

Angela Grande, a 2005 Utica College journalism graduate, is an executive producer of NBC News Stay Tuned. Stay Tuned, which started in 2018 provides the latest breaking news from NBC Network on Snapchat, Instagram, and other digital platforms geared to the millennial audience.

Her news television experience includes the 5 p.m. news and content producer of WNBC for nearly 10 years; the 6 p.m. news producer at WRGB, Schenectady; news producer at WTVH in Syracuse; and the news producer for WKTV, Utica.

She has garnered two of the Edward R. Murrow Awards for a newscast that covered a train crash at Hoboken Terminal and for breaking coverage of Superstorm Sandy; a national Emmy Award for breaking news coverage of Superstorm Sandy; and New York State Emmy Award for best newscast for WNBC's coverage of the Boston Marathon bombing.

Angela is founder of Daughters Like Us, an online resource for cancer caregivers. Daughters Like US provides women with the support, information, and comfort they're seeking during their cancer journey.
---
Dorree Gurdack '92
Former Executive Vice president, Web Shandwick. Current Marketing Communication Specialist, Chameleon Collective

Dorree Gurdak, marketing communication specialist at Chameleon Collective and former executive vice president at Web Shandwick, leads integrated marketing campaigns for clients in the food, retail and consumer packaged goods industries. She is actively involved in working on strategic planning with her clients and their agency partners and ensuring that public relations play a major role in those campaigns. Additionally, Dorree leads the Weber Shandwick Boston's consumer team.

In the past, Dorree has developed a strategic communications campaign for the Maine Lobster Marketing Collaborative and led the charge in educating chefs and media by creating "Maine After Midnight" events where the lobster industry treated top chefs and media to an exclusive taste of Maine Lobster at late which is creating a passion for the product, as well as the place.

Dorree recently worked with John Hancock to launch a transformational life insurance product to consumers that focuses on rewarding participants for healthy living. Over the past two years, she has created consumer activations in Grand Central Station ensuring that consumers were made aware of the John Hancock Vitality product and worked with A-list celebrities to get the word out to the media about this innovation.

Previously, Dorree directed the Ocean Spray Cranberries, Inc. business and worked with Ocean Spray to create the "Bogs Across America" campaign. The campaign centered around 2,600 pounds of cranberries being displayed in major cities across the United States to gain media exposure for cranberries and to educate people about the heritage, health and versatility of the cranberry.

Dorree began her career in public relations at Lois Paul and Partners, a high-tech public relations agency where she worked on Lotus Development Corp., doing media relations for the Lotus executive staff and launched Lotus' first ever virtual high school, based on a Lotus LearningSpace, a distance learning tool.

Dorree received her bachelor of science degree in public relations and journalism from Utica College of Syracuse University in Utica, NY and her master's in journalism from Northeastern University./div>
---
Deborah Kessler '90
Owner of Kessler Promotions, Poland, N.Y. The company provides promotions, public relations, fundraising and marketing services

Kessler has significant community involvement. Currently, she is an active board member with the Greater Utica Chamber of Commerce and is serving as committee chair for the Small Business Council. Kessler also serves on the board for the Central Association for The Blind and Visually Impaired. Kessler is also a former board president of Leadership Mohawk Valley and a past board member of The Mohawk Valley Advertising Club. Kessler also serves as President for the Glass Hill Golf Course located in Barneveld.

Kessler has more than 15 years of experience producing, promoting and marketing trade shows and events. Shows and promotions range from outdoor sports to boat and business expos. "I continue to focus and be consistent in building a solid foundation for all marketing and communications. My number one priority is the exhibitors who participate in the shows that are produced."

Previously, Kessler was employed with The Greater Utica Area Chamber of Commerce, as the Public Relations Director. She coordinated monthly events and the writing of weekly publications. As the Public Relations Director, Kessler spent a majority of her time enforcing the mission of the Chamber throughout the business community.

Kessler also was employed with Steffen Publishing as an Account Manager in representing national and local publications.

Kessler spent nine years working as the Director of Marketing for M.A. Polce Consulting, Inc., a local information technologies company. Kessler produced monthly newsletters, 'Lunch and Learns', and various seminars and events for the current customer base, as well as prospects. Kessler also worked in a dual position serving as an account manager working with various businesses from a wide variety of industries.
---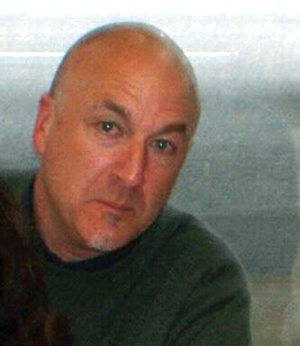 Frank Maurizio, Jr. '77
Retired Communications Manager, New York State United Teachers

Frank Maurizio, class of 1977, is the retired manager of digital communications for New York State United Teachers, a union that represents more than 600,000 professionals in education, human services and health care. He is the former director of communications for United University Professions, NYSUT's largest higher education affiliate, and began his career in communications as a reporter and editor more than 30 years ago with stops at newspapers in Gloversville, Utica and Albany. Maurizio, a former member of the Schenectady (NY) City Council, was also an adjunct faculty member at Schenectady County Community College – where he taught writing skills – and served as vice president of the NEA PR Council of the States, an organization of communications professionals in National Education Association affiliates from across the United States. Currently, a resident of Chattanooga, TN, Maurizio is a longtime member of the Public Relations Society of America.
---
James McClendon '17
Reporter for syracuse.com, former Digital Media Editor at Townsquare Media Buffalo, former Sports Reporter at the Utica Observer Dispatch
---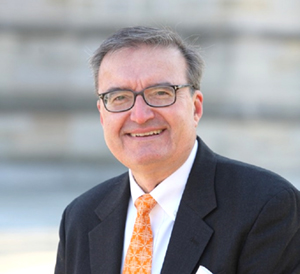 Tim McGowan '80
Associate Vice President of Advancement Marketing and Engagement, Dartmouth College

Tim McGowan is associate vice president of advancement marketing and engagement at Dartmouth College. Tim leads the way in developing communications and content strategies in all media that advance the strategic goals of Dartmouth's Alumni Relations and Development programs. He collaborates throughout the Advancement Division to realize high impact volunteer support, deep alumni engagement, and the full philanthropic potentials of constituencies in support of the institution's teaching and research mission.

Prior to his position at Dartmouth College, Tim was assistant vice president for strategic donor engagement in Princeton's Office of Development for three and a half years. He joined Princeton University from Columbia University. Tim served on the senior leadership team as chief strategic communications and donor engagement officer, overseeing development marketing and communications, development events, and donor relations.

For four years, he served as deputy vice president for alumni and development marketing and communications at Columbia, where he created and led a strategic agency model to support the university's alumni relations and development marketing and communications. He also served as publisher of "Columbia Magazine," the university's quarterly print, digital and mobile alumni publication.

Prior to Columbia, Tim worked for more than 31 years in top marketing and advertising agencies — 26 of those on Madison Avenue for the Young & Rubicam Group of agencies: Burson-Marsteller, BrandBuzz, The Lord Group, and Y&R Advertising. His clients included some of the world's leading brands, such as AT&T, Du Pont, Kodak, IBM, LG, Major League Baseball and Xerox. In addition, he was a founding partner of Y&R.Edu, aimed at the higher-education market.
---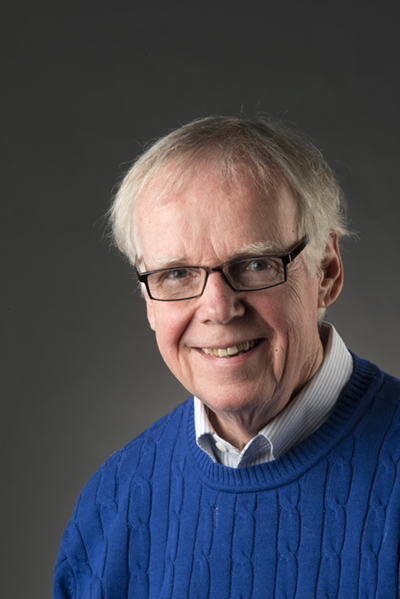 Robert J. O'Gara '67
Professor of Public Relations, Advertising and Integrated Marketing Communication at Park Point University

With both formal education and professional experience in advertising and PR, Robert J. O'Gara has been active in the field for five decades. He has taught at the college/university level since 1982 and has been a full time educator at Point Park University, Pittsburgh, for the past 20 plus years. Passionate about communication as an indispensable tool for government, non-profit and corporate organizations to carry out missions and growth strategies, Bob is an advocate of consensus building that engages partnerships and encourages dialogue. He and his students are active in the academic, corporate and social service institutions of Pittsburgh.

Professor O'Gara received an AAS in Advertising Design and Production, Mohawk Valley Technical Institute; BS in Public Relations, Utica College of Syracuse University; MA in Liberal Studies, Duquesne University

His current professional activities include education liaison for Pittsburgh Chapters of Public Relations Society of America, American Advertising Federation and American Marketing Association.

Professor O'Gara teaches Mass Communication, Advertising, Public Relations, Integrated Marketing Communications and Environmental Communications Management. His areas of expertise include the history of advertising and PR, new trends in advertising and PR, crisis communications, integrated marketing communications campaigns, environmental and social cause marketing.

He is a member of Public Relations Society of America (Accredited and College of Fellows. The PRSA College of Fellows is a meritorious group of 500 dedicated PRSA members (from a total membership of over 20,000) who are judged by their peers to have made significant contributions to the profession and have achieved exceptional professional success. He is also a member of the American Advertising Federation, Media Association of Pittsburgh, Pittsburgh Press Club, and American Marketing Association.

His accomplishments have been recognized. He was inducted into the Pittsburgh PRSA Hall of Fame and Legends in Public Relations; he also was named IABC Communicator of the Year.
---
Richard Puff '81
Assistant Vice President for Public Relations and Communications, University of Cincinnati Academic Health Center

Richard A. Puff directs the overall external and internal communications of the University of Cincinnati Academic Health Center, which includes the colleges of Medicine, Nursing, Pharmacy and Allied Health Sciences. His office also provides communications support for UC Health, the University of Cincinnati's affiliated academic health system.

With more than 30 years in academic medicine communications, Puff previously served as associate director of the Medical Center News Office at Duke University Medical Center & Health System in Durham, NC, and associate director of public relations at Albany Medical Center in Albany, NY. He also has worked as a newspaper reporter for two Upstate New York daily newspapers and in the publishing industry producing numerous baseball titles.

Puff has received 15 communications awards during his public relations career. Among these were the 2004 PR NEWS Platinum PR Award in the Crisis Management category and finalist in the Media Relations category as a member of the team that coordinated communications efforts following a heart/lung transplant mismatch at Duke in February 2003. That Duke communications team also received an Award of Excellence from the Association of American Medical Colleges (AAMC) and an Innovation Honorable Mention Award for Crisis Communications from the Public Relations Society of America (PRSA) Health Academy.

Puff is the co-author of a chapter on crisis communications in the textbook Health Industry Communication: New Media, New Methods, New Message, originally published in 2011 by Jones and Bartlett Learning with a second edition in 2017.

An active member of the Association of American Medical Colleges (AAMC), Puff has served on the steering committee of the AAMC's Group on Institutional Advancement (GIA). He also has received four GIA communications awards and is a six-time judge for the annual AAMC awards competition.

A graduate of Utica College of Syracuse University with a degree in public relations and journalism, Puff has also pursued graduate studies at Rensselaer Polytechnic Institute in Troy, NY.
---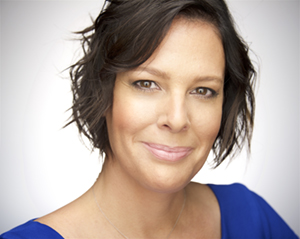 Stephanie Zimmer '96
Sales Operation Manager, Mercedes-Benz

Stephanie Zimmer is a dynamic and accomplished experiential marketing professional with over 18+ years of luxury automotive industry experience. She has an extensive background in developing and activating events that drive brand affinity and ultimately vehicle sales.

As the Head of Experiential Marketing for Mercedes-Benz, she was responsible for both negotiating, securing and activating Mercedes-Benz' sponsorships of both the Mercedes-Benz Superdome and Mercedes-Benz Stadium. In addition, her Official Vehicle partnerships with The Masters Tournament, PGA of America and the US Open Tennis Championships as well as naming rights partnership for Mercedes-Benz Fashion Week have all garnered global press coverage and Event Marketer awards for innovation and on-site activation.

In 2019 Stephanie assumed a new and challenging role within the organization as the Sales Operations Manager for the New York Tri-State area consulting with dealers on their sales and marketing initiatives.

Stephanie believes her time at UC has allowed her to succeed in the very competitive Sports and Lifestyle Marketing disciplines. She resides in Cornwall, NY with her family.