DEI Collaborative
DEI Collaborative
The DEI Collaborative is engaged in ongoing work that increases the awareness and appreciation of diversity on campus and in society at large. Through the implementation of programs, activities, and events, we endeavor to build a sense of unity within and across cultures.
 
Our community of students, faculty and staff reflect a diversity of experiences, opinions, and cultural backgrounds shaped by biology, society, history, and choice. Our community includes members who are diverse by virtue of their race, ethnicity, gender, sexual orientation, ability, religious and/or spiritual affiliations, and socio-economic status, as well as the number of other ways in which who we are influences how we see the world.

Furthermore, we value and celebrate diversity, and this results in a commitment to multiculturalism. We believe that within the community of human persons, all cultures, perspectives, and beliefs about faith, ideals, taste and lifestyles are of equal value. Our diversity deepens our commitment to nurture a multicultural environment in which we engage with others and blend perspectives, to learn about diverse cultures, to explore who we are and where we come from and to accept one another without prejudice.

The Utica College Mission and Values Statement includes a commitment to fostering diversity in perspective, background, and experience within an environment that is dedicated to the freedom of expression and the open sharing of ideas.
Contact Us
Vice President for Diversity, Equity and Inclusion
Diversity, Equity, and Inclusion Project and Program Manager
Diversity & Inclusion at Utica College
Additional Resources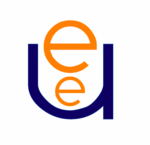 The Uee is your one-stop-shop for all Utica area ethnic places. Need a special food item? Looking for places of worship? Is there a particular hair style that only someone from your culture can do? The Uee can help!
Think of the Uee as the ultimate search tool for all of your ethnic needs. We understand that the city of Utica can be difficult to navigate, let us help!
Ethnic Markets/Shops in Utica
Culture
Name/Website
Address/Map

African

African Halal Market

1155 Mohawk Street, Utica

Asian

Asian Food Market

1581 Neilson Street, Utica

Belarusian/Eastern European

European Food Store

859 Bleecker Street, Utica

Belarusian/Eastern European

Senshine Market
600 Culver Avenue, Utica

Bosnian

International Grocery Europa Market

1024 Webster Avenue, Utica

Bosnian

Ruznic Market and Restaurant
801 Albany Street, Utica
Burmese
Vashti's Boutique
635 Blandina Street, Utica

Burmese

Min Htet Win Oriental Market

115 South Street, Utica

Burmese

Roema Asian Grocery and Market

335 South Street, Utica

Burmese

Golden Burma Halal Meat Market

1173 McQuade Avenue, Utica

Cambodian

Lucky Mey's Market

1633 Oneida Street, Utica

European

Utica Bread

106 Genesee Street, Utica

Hispanic

Hannaford Supermarket
Very extensive selection of Goya products
1122 Mohawk Street, Utica

Italian

Avico Spice Distributors
729 Broad Street, Utica

Italian

Big O Bakery
775 Bleecker Street, Utica

Italian

Giuseppe Bakery

506 Mohawk Street, Utica

Italian

Little Italy Imports
1150 McQuade Avenue, Utica

Italian

Maria's Pasta Shop
2520 Oneida Street, Utica

Italian

Napoli's Italian Bakery and Deli
412 Culver Avenue, Utica

Italian

Roma's Sausage and Deli
2029 Bleecker Street, Utica

Italian

Sammy and Annie Foods

717 Bleecker Street, Utica

Kenyan

Majeni Grocery Store

600 Culver Avenue, Utica

Polish

Pulaski Meat Market
1201 Lenox Avenue, Utica

Polish

Hapanowicz Brothers Meat Market
19 Clinton Street, New York Mills

Russian

Royal Imports
1201 Albany Street, Utica

Somalian

Halal Food Market
1138 Steuben Street, Utica

Vietnamese

Nguyen Phat Oriental Store
643 Bleecker Street, Utica
Places of Worship in Utica
(ranked alphabetically)

Click here for an overall guide on places of worship in Utica, NY
DEI Collaborative's Recommended Web Links
 
American Association of Colleges and Universities
Since 1971 AAC&U has developed initiatives that bring together faculty and institutions of higher learning to provide national leadership that advances diversity and equity in higher education, and the best educational practices for an increasingly diverse population.  AAC&U understands diversity and equity as fundamental goals of higher education and as resources for learning that are valuable for all students, vital to democracy and a democratic workforce and to the global position and wellbeing of the United States.
Americans with Disabilities Act
The U.S. Department of Justice Civil Rights Division provides information about the Americans with Disabilities Act (ADA).
College Guide for LGBTQ Students (bestcolleges.com)
Bestcolleges.com features resources designed to inform LGBTQ prospective students about LGTBQ-friendly campuses.
Campus Pride serves LGBT and ally student leaders and campus organizations in the areas of leadership development, support programs and services to create safer, more inclusive LGBT-friendly colleges and universities. It exists to develop, support and give "voice and action" in building future LGBT and ally student leaders.  Campus Pride envisions campuses and a society free of anti-LGBT prejudice, bigotry and hate. It works to develop student leaders, campus networks, and future actions to create such positive change.
Consortium of Higher Education LGBT Resource Professionals
The combined vision and mission of the Consortium is to achieve higher education environments in which lesbian, gay, bisexual, and transgender students, faculty, staff, administrators, and alumni have equity in every respect. Our goals are to support colleagues and develop curriculum to professionally enhance this work; to seek climate improvement on campuses; and to advocate for policy change, program development, and establishment of LGBT Office/Centers.
Diversity Inc is the leading publication on diversity and business.  Its mission is to bring education and clarity to the business benefits of diversity.
Higher Education Recruitment Consortium
Diversity is integral to institutional excellence. HERC understands the need to remove barriers to the recruitment, retention, and advancement of talented faculty and staff from historically excluded and underrepresented populations. HERC maintains a list of higher education and related publications, websites, associations, organizations, and professional societies that serve diverse constituents and publish diverse content.  
Human Rights Campaign
As the largest civil rights organization working to achieve equality for lesbian, gay, bisexual and transgender Americans, the Human Rights Campaign represents a force of more than 1.5 million members and supporters nationwide — all committed to making HRC's vision a reality.  Founded in 1980, HRC advocates on behalf of LGBT Americans, mobilizes grassroots actions in diverse communities, invests strategically to elect fair-minded individuals to office and educates the public about LGBT issues.


National Association for the Advancement of Colored People
The mission of the National Association for the Advancement of Colored People is to ensure the political, educational, social, and economic equality of rights of all persons and to eliminate race-based discrimination.  The vision of the National Association for the Advancement of Colored People is to ensure a society in which all individuals have equal rights without discrimination based on race.
 
Noah is a transgender male who will shift our understanding of gender.  During his TEDx Flour City Talk, "What's Left? Our Rights." he'll share his personal journey to help us empathize with how something so basic as identity can be challenged daily.  Also view his YouTube video, made while he was a student at Nazareth College.
 
The YWCA is dedicated to eliminating racism, empowering women and promoting peace, justice, freedom and dignity for all.  Throughout our history, the YWCA has been in the forefront of most major movements in the United States as a pioneer in race relations, labor union representation, and the empowerment of women.
Need information on a particular holiday found across the world? Want to find out when to celebrate?  The Earth Calendar is a non-profit website to which individuals submit information about the world's holidays and celebrations. 
I would like to see logins and resources for:
For a general list of frequently used logins, you can also visit our logins page.