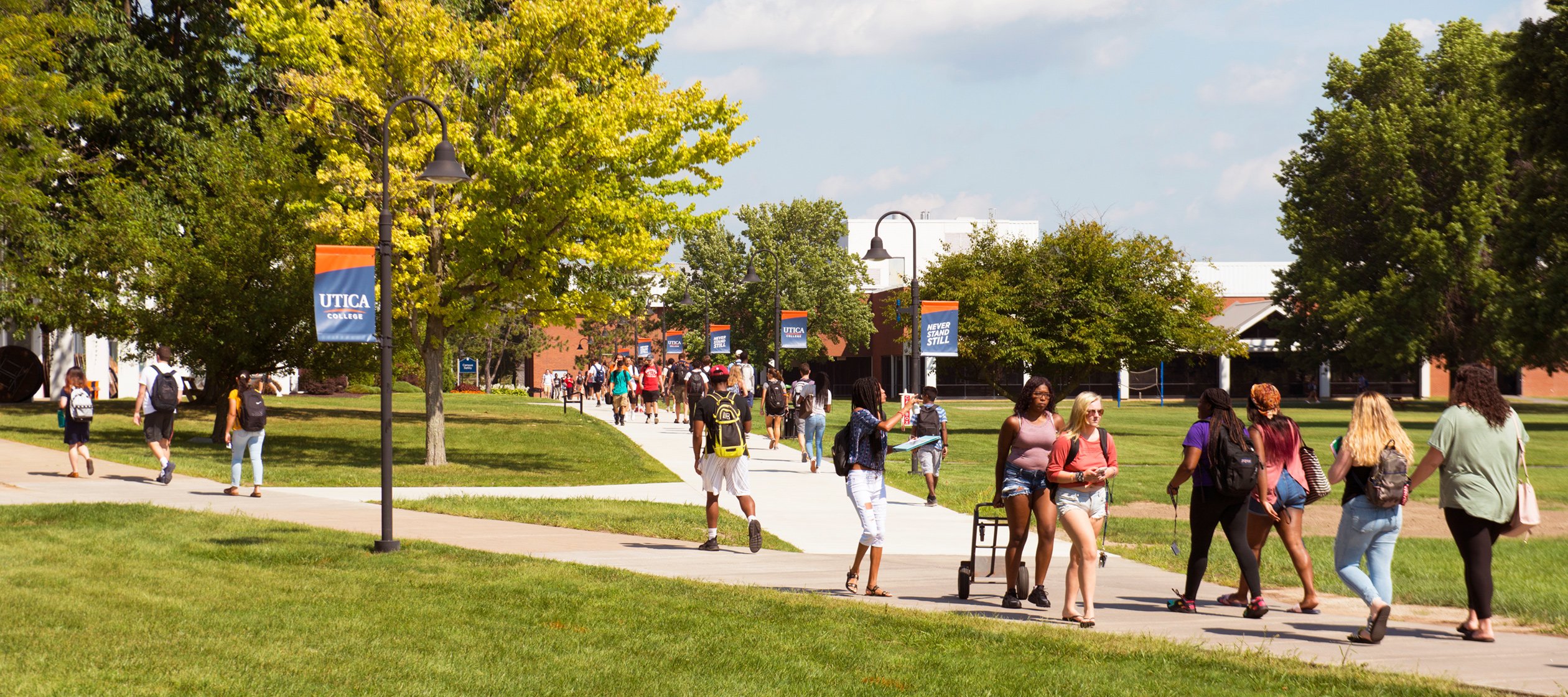 Visit us and find out for yourself what a welcoming community Utica College is.
You're invited!
Paying us a visit is a great way to discover UC. Drop by and:
meet current UC students and faculty
tour campus
sit in on classes and other campus activities
speak with staff from various offices
Attend an Admissions Event
Each term UC hosts a series of events on campus, including:
Meet with an admissions counselor for a brief information session followed by a campus tour. Learn about majors and other academic opportunities, admissions, residence life, and financial aid.
Utica College's Open House events allow prospective students and their guests to discover the many opportunities the College has to offer through interactive discussions regarding admissions, financial services, academics and student life.
Once you've applied to UC, get an inside view of what it's like to be a true Pioneer! Come to UC and attend a class, spend time with current UC students, eat lunch in the dining commons, and take a campus tour. We try to accommodate individual preferences, but you may need to be flexible due to class and student availability. Parents/guardians are invited to attend the sessions as we do have a program for you to attend, too! Optional visits to financial aid are available at the end of our program. ​
Why Not Fly?
If you live more than five hours driving distance from Utica College, just book a flight into Syracuse NY or Albany NY and we will reimburse you for half of your ticket price, up to a total of $150. If you choose to enroll here, we will reimburse you for the remainder of your ticket price, up to $300.
Contact Us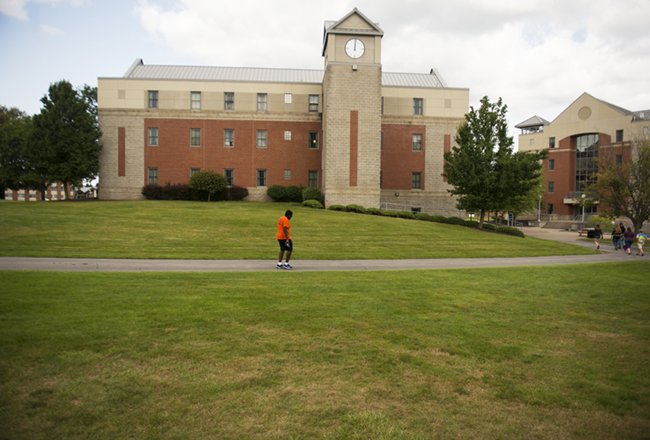 Virtual Tour
Get a virtual look at Utica's campus with our YouVisit Tour.
Virtual Tour
Featured News
Various Locations on Campus
Cynkus Family Welcome Center
I would like to see logins and resources for:
For a general list of frequently used logins, you can also visit our logins page.