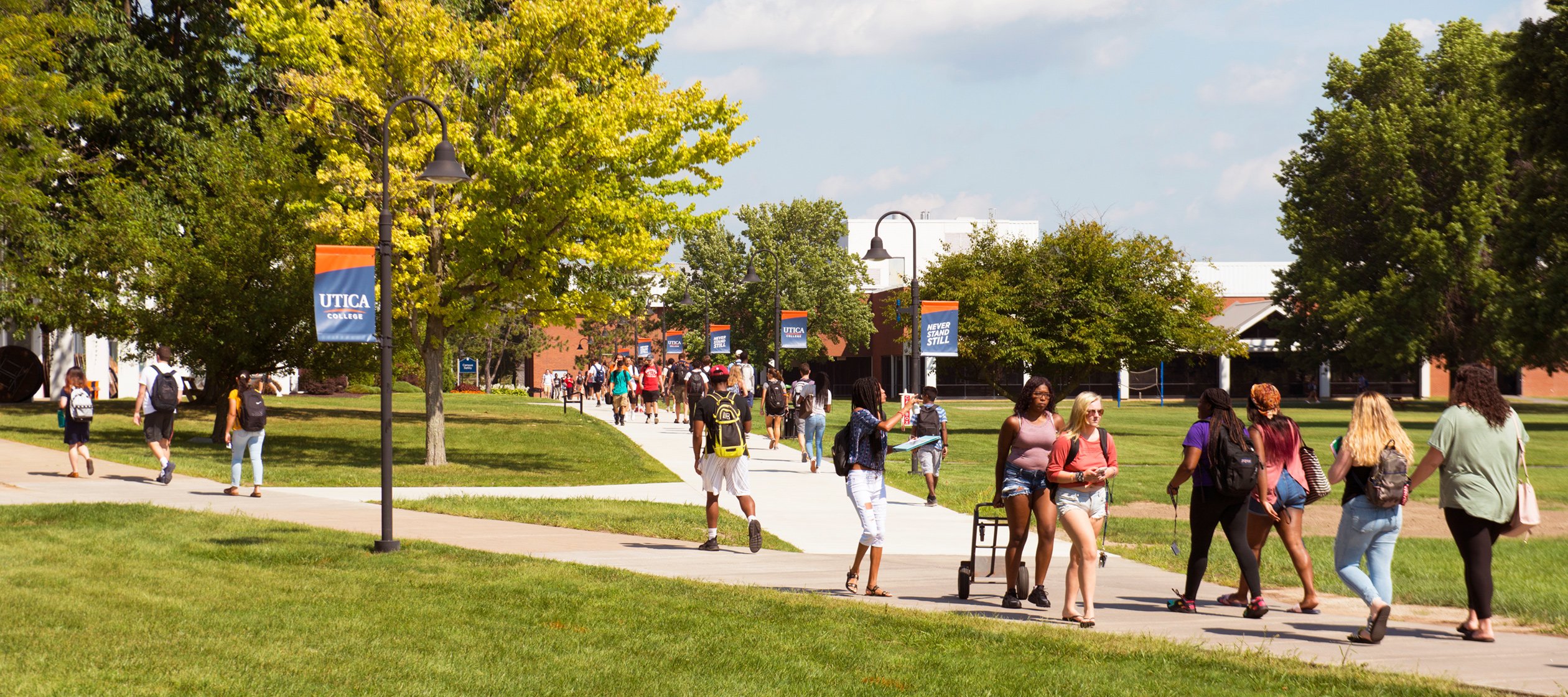 Discover Utica
Visit us virtually or in-person, by appointment
Out of an abundance of caution and based on the current evolving information about COVID-19, Utica College has temporarily converted most campus visits to a virtual format.  
In-person visits are available on an appointment-only basis. Visitors from out-of-state must complete New York State's Traveler Health Form. (Please note: Proof of having completed the Traveler Health Form must be provided to Utica College prior to your campus visit.)
Guided virtual tours are available upon request.
Call 315.792.3006 / 1.800.782.8884 or email admiss@utica.edu to schedule an appointment
We are taking this temporary action to ensure the safety and well being of our visitors and the entire Utica College community. We will reassess this policy as circumstances change. We will keep you posted!
Find out what a welcoming community Utica College is.
Meet current UC students and faculty
Tour campus
Connect with staff from various offices
Attend a Virtual Admissions Event
Choose from a series of virtual events, including:
Why Not Fly?
If you live more than five hours driving distance from Utica College, just book a flight into Syracuse NY or Albany NY and we will reimburse you for half of your ticket price, up to a total of $150. If you choose to enroll here, we will reimburse you for the remainder of your ticket price, up to $300.
Contact Us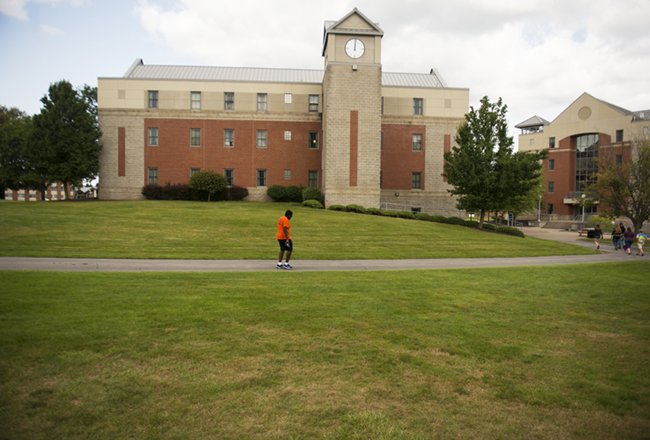 Virtual Tour
Get a virtual look at Utica's campus with our YouVisit Tour.
Virtual Tour
Happening at Utica College
I would like to see logins and resources for:
For a general list of frequently used logins, you can also visit our logins page.