Research and Experiential Learning
Research and Experiential Learning
At Utica College, learning is more than just time spent in a classroom. Here, learning is about unique and unforgettable real-world experiences, meaningful internships, a broad range of student activities and organizations, and service opportunities that allow students to engage with the world in new and surprising ways.
Explore New Knowledge, On and Off Campus

A large part of your learning at Utica College will happen outside of the traditional classroom setting. Whether you're conducting light pollution experiments in a state-of-the-art lab on campus, visiting a construction job site, or studying ancient lives in Albania, undergraduate programs at UC are hands-on from day one.
Learning on the Leading Edge
At UC you'll have the opportunity to dive deep into fascinating subjects, do meaningful research, collaborate with accomplished faculty, present at conferences, work with the latest tools and techniques, and travel to wherever learning is happening. Working with our faculty, UC students have:
Discovered a new species of bacteria
Produced stories for National Public Radio
Explored the biological impacts of light pollution
Managed a real investment portfolio
Co-authored international journal articles on smartphone use
"It's exciting to know that I might be making a difference with my research"
- Sania Safdar '19
  Psychobiology major
Utica College offers advanced research facilities and technologies on campus, including:
Living Laboratories:
Life science students do research in nearby wetlands and various wilderness locations close to campus.

On The Job:
Students in construction management take frequent trips to building sites, construction yards, and other locations to learn about current practices, technologies, and materials.
Community Care:
Health professions students gain valuable experience at area hospitals, clinics, schools, nursing homes, and medical supply firms.
UC offers many overseas learning opportunities, including:
Forensic Field School in Butrint, Albania
Occupational Therapy Field Experience in the Dominican Republic
Field School in Albania
"We could offer a course like this anywhere, even at home. The extra benefit of coming to a place like Butrint is the opportunity to visit unusual parts of the world."
Thomas Crist, Ph.D.
Director of UC's Forensic Field School in Albania
Butrint Field School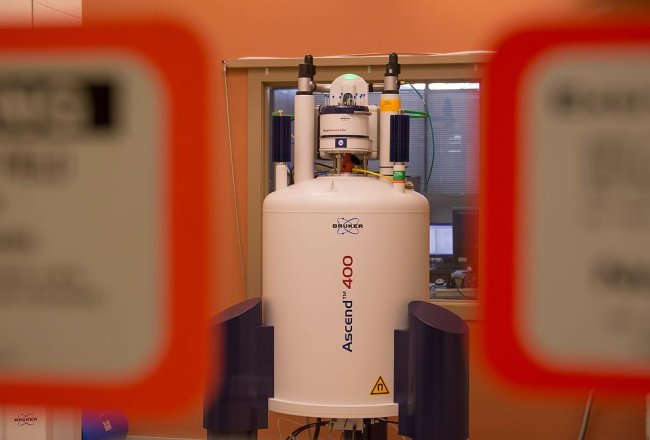 Spotlight: Lab Technology
In recent years the College has added more than $350,000 in new instrumentation available for use by students, including a Bruker Avance III HD 400 MHz Fourier Transform Nuclear Magnetic Resonance Spectrometer (FTNMR), two Fourier Transform Infrared Spectrometers (FTIR), and more.
Chemistry Program Page
I would like to see logins and resources for:
For a general list of frequently used logins, you can also visit our logins page.