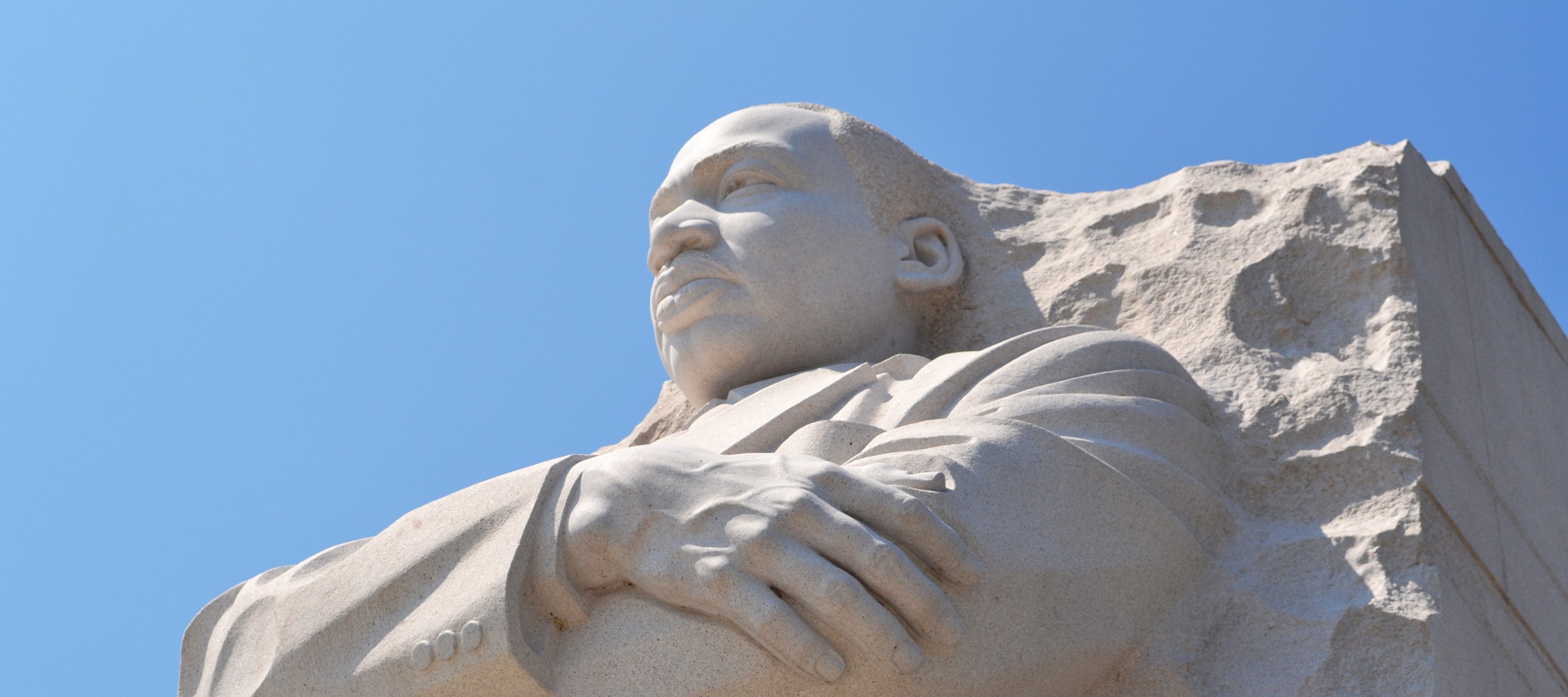 Affirming our belief in the value of each of our members, the power of coming together as a community, and the responsibility each of us has for being actively engaged in creating and sustaining a diverse, equitable and inclusive community, the Utica University community heeds the calls of Dr. Martin Luther King Jr to recognize our common humanity, acknowledging that, in his words, "whatever affects one of us directly affects all indirectly."
How You Can Support Diversity, Equity and Inclusion at Utica University
Funding is currently underway for three new scholarships created to expand access to the life-changing power of a Utica University education. Please consider supporting one or more of the following scholarships here:
Utica University Black Alumni Association's Jonathan Adewumi '86 Memorial Scholarship awarded to a full-time junior or senior undergraduate student with demonstrated financial need and exceptional leadership qualities that embody the spirit of entrepreneur and loyal alumnus Jonathan Adewumi '86.
Alpha Phi Alpha Fraternity, Inc., Robert D. Horton Endowed Scholarship awarded annually to undergraduate students with demonstrated financial need who exhibit a high level of leadership, persistence, perseverance, and dedication to community service.
The Dean Alane Varga Black Lives Matter Social Justice Scholarship awarded annually to an undergraduate student from an underrepresented population who demonstrates exceptional leadership qualities and a commitment to fostering a positive, inclusive and equitable community through engagement in activities furthering social justice.
Events
As we commemorate the life and legacy of Dr. King and continue our commitment to celebrating Black heritage, we invite you to join us for a series of programs and discussions brought to you by various members in our community including the DEI Collaborative as well as the Division of Diversity, Equity, and Inclusion and Student Transitions.
Interactive Programming during Black Heritage Month
Sometimes the little things do mean a lot and can make a difference. 
In honor of Black Heritage month, key bulletin boards around campus have been covered with Kente cloth inspired fabrics.
As the semester progresses the boards will be covered with informational posters, invite flyers, etc. but underneath you will still see the bright shades of yellow, red, blue, and green. Legend has it that a spider spinning a complex web inspired the earliest Kente techniques and designs that were used to dress kings and courts and used for special occasions.
More recently, the cloth has been used to symbolize solidarity with African Heritage and many college graduates wear a Kente cloth stole as a symbol of Black sovereignty and pride during commencement. Feel free to take a selfie in front of the Kenth cloth covered bulletin boards and share with us at mkovacs@utica.edu.
Leading with Purpose, A Black Heritage Month display in the Gannett Library - presented by the Center for Career and Professional Development.
Success stories of modern history makers. The display will feature prominent African American CEOs, entrepreneurs, and industry leaders. Biographies will include their professional profiles and personal details of their lives and achievements with embedded QR codes to link viewers to more information.
Additionally, links to resources about The Center for Career and Professional Development will be made available to connect students with the office so they may work with the Center to begin their own success stories. 
Black Heritage Words of Inspiration – Positively Inspiring quotes from Black History are being contributed by members of the UC community (students, staff, faculty, and alumni) and will be displayed both inside and outside of campus offices.
Wish to contribute your favorite Afro-Ancestry inspiring quote? Email the quote along with the author to mkovacs@utica.edu. Then we can have the poster board printed off with your favorite quote, and provide it to a campus office(s) to display and inspire others.
What do you think?
Please share your feedback on our events and programs. Use the forms below, and thank you.
Contact Us
Vice President for Diversity, Equity and Inclusion & Student Transitions
I would like to see logins and resources for:
For a general list of frequently used logins, you can also visit our logins page.