---
We are excited to announce the launch of our new Alumni Society Platform. We invite everyone to register so you can stay current with Young Scholars, alumni and as we continue to Grow Big Dreams!



John and Deanna Sammon Fund for Young Scholars LPP


"A local youth program, Young Scholars Liberty Partnerships Program (YSLPP), has received $1 million in funding to enhance and grow its programming for area students. Through the Community Foundation of Herkimer and Oneida Counties, donors Dr. John and Deanna Sammon established a fund—the John and Deanna Sammon Fund for Young Scholars Liberty Partnerships Program—to provide support for years to come." Continue Reading


---
YSLPP 2022 Summer Programs!
July 11th - 29th: Summer Program for Grades 7-9 @ Utica University

July 11th - 29th: STEAM Program for rising 10th grade students to rising 12th grade Students @ Utica University
July 11th - July 29th: Art Camp for grades 7th-9th @ 4 Elements
July 11th - August 5th: Health Internships for rising 11th grade students - 12th grade students
July 29th - July 31st: Camp Overlook for students in grades 11th - 12th
June 1st - August: Utica Advantage Internships for current 9th - 11th grade students
June 1st - Mid August: Indium Internships for graduating seniors
June 1st - Mid August: GLDP Internships for College YSLPP graduates




Thank you to one and all who attended our 4th Annual Grow Big Dreams Celebration Dinner, held on March 26, 2019 at Utica University! It is because of our wonderful community partnerships that our students are able to Grow Big Dreams!

---

The Young Scholars Liberty Partnerships Program (YSLPP) is a multi-year collaborative project, established in 1993 with Utica University and the Utica City School District (UCSD). Soon thereafter, Young Scholars joined the program roster of the New York State Education Department's Liberty Partnerships Program.
The program is designed by education professionals to motivate diverse and talented students with potential to stay in school, earn a New York State Regents Diploma with Advanced Designation, and attain a post-secondary education. Young Scholars students participate in a comprehensive program providing academic, social, and cultural enrichment.
---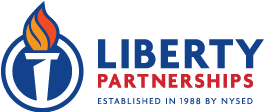 ---
School this winter may have been remote, by YSLPP packed it with enriching academic, social/emotional, college and career readiness, and community service activities for our students.
Current YSLPP Programming

High school Young Scholars have been attending STEAM at Utica University July 12-23. Students are taking classes in Biology, Computer Science and Photography.
---
---

7th Grade Summer Program has been going strong! Students are on the Utica University campus July 12-23 for academic classes and enrichment activities. They also enjoyed a tour of Donovan Middle School to prepare for 7th grade this fall.
---
---

On March 5, YSLPP staff hosted a Family Fun Friday event for students and their families to show off their pets to each other on Zoom!
---


---

Throughout February, YS students participated in Walk a Mile in My Shoes to bring attention to homelessness.

---
---

In February, Young Scholars spread the love to children in St. Jude's Hospital by making virtual Valentine's cards.
---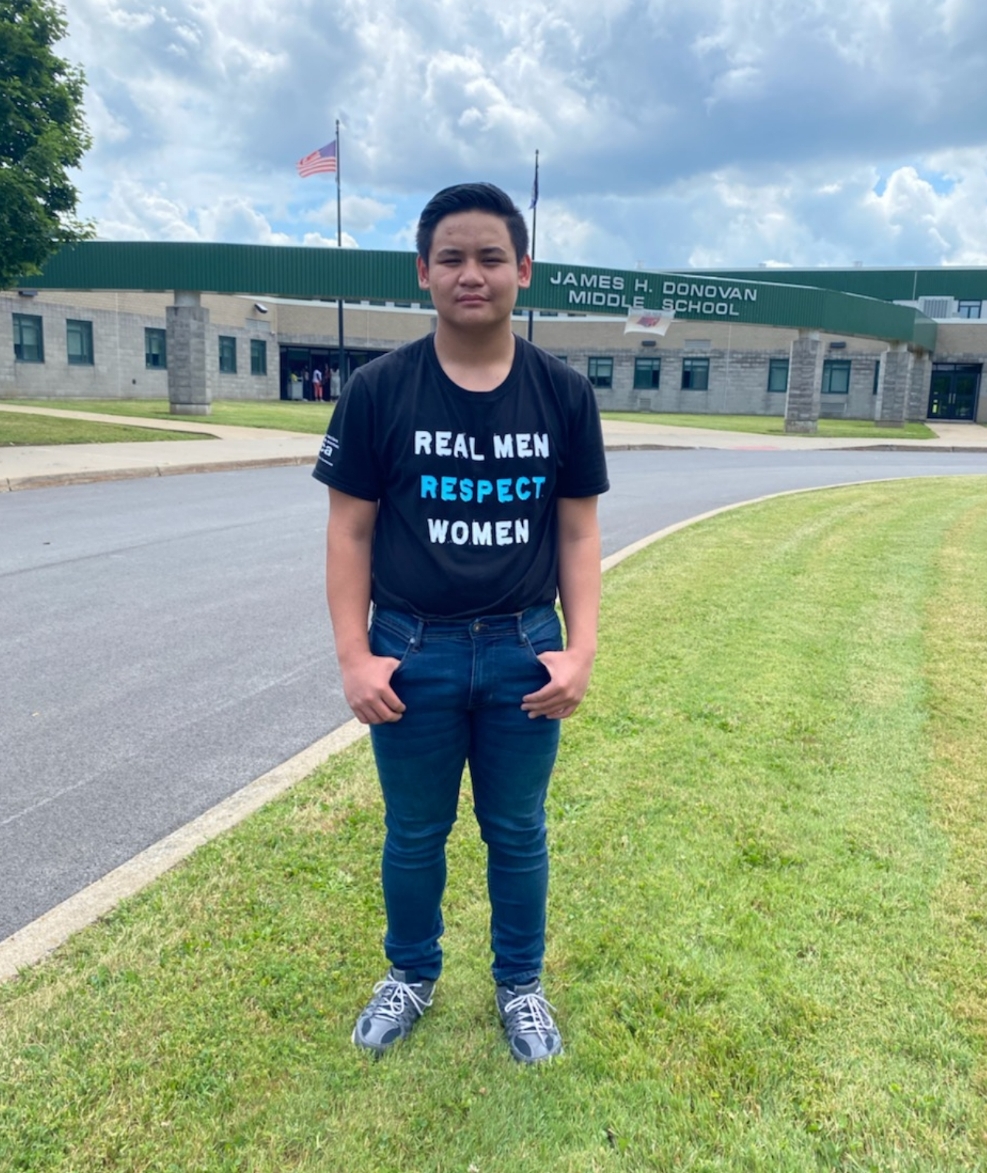 ---
Beginning this winter, YSLPP partnered with the YWCA for AMEND Together. AMEND Together is a primary prevention program engaging men and boys to challenge a culture that supports violence against women, and cultivate healthy masculinity, to change the future for women and girls. Through education and mobilization, "good men" must play a critical role in creating a community where all women and girls are valued and safe.

YWCA Mohawk Valley serves as a community partner educating on defining manhood, creating identity, peer influences, cultural/media influences, self-development, healthy relationships, teen dating abuse, and healthy communication for teens.
---
---
Young Scholars participated in MLK Day of Service this year. Some students attended a virtual luncheon to learn more about efforts toward racial equality and others shared a message on social media about why we must keep MLK's dream alive today.
---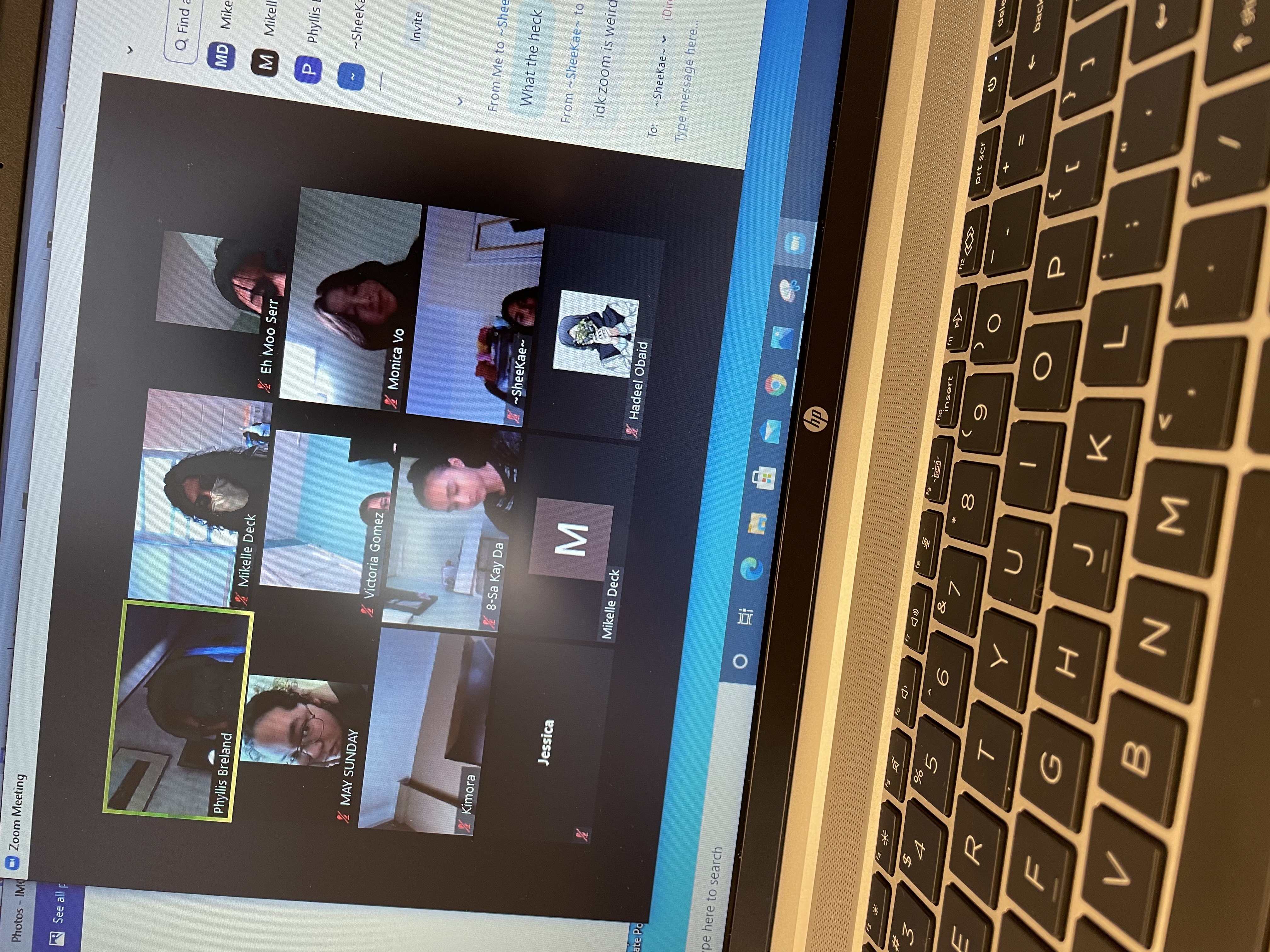 ---
YSLPP began a new program this January called Girls Rise: Creating 21st Century Leaders. Participants developed their leadership skills while learning from female community leaders.
---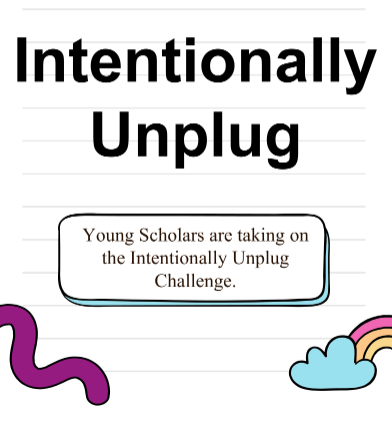 ---
This winter, YSLPP students participated in the Intentionally Unplug Challenge to limit their screen time. This challenge kicked off with a screening of The Social Dilemma on January 13.
---
---
Throughout January, Young Scholars teamed up with Plato's Closet to collect snacks for local healthcare workers. This is a small gesture of thanks for the tireless work of our healthcare heroes!
---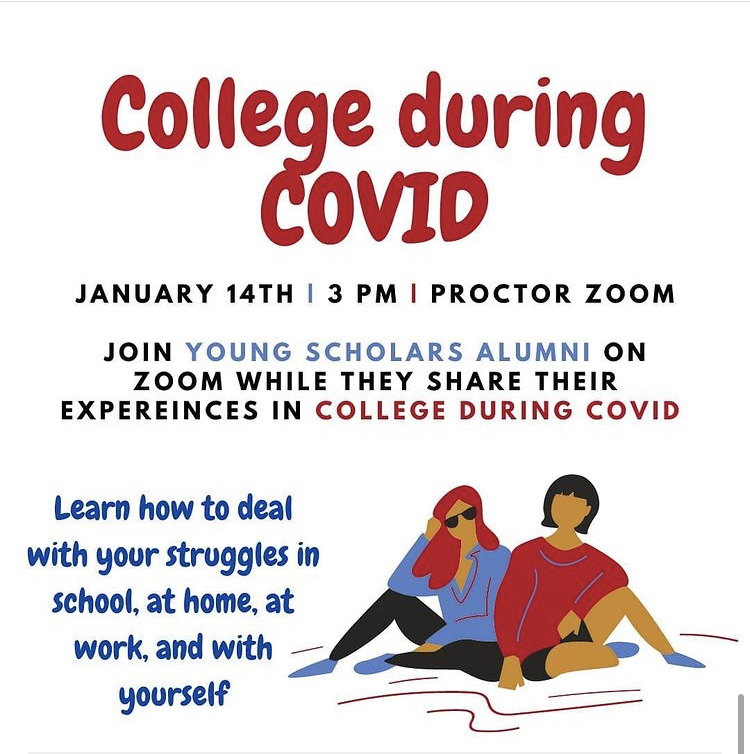 ---
On January 14, YSLPP welcomed back some of our alumni to share their experiences on our College During COVID Panel. Our current juniors and seniors enjoyed their tips and tricks for surviving college through difficult times!
---
---
On January 13, the Young Scholars mentoring program hosted local author Melinda Grace for a discussion of her book, Meet Me in Outer Space. Each student in attendance got a signed copy of the book!
---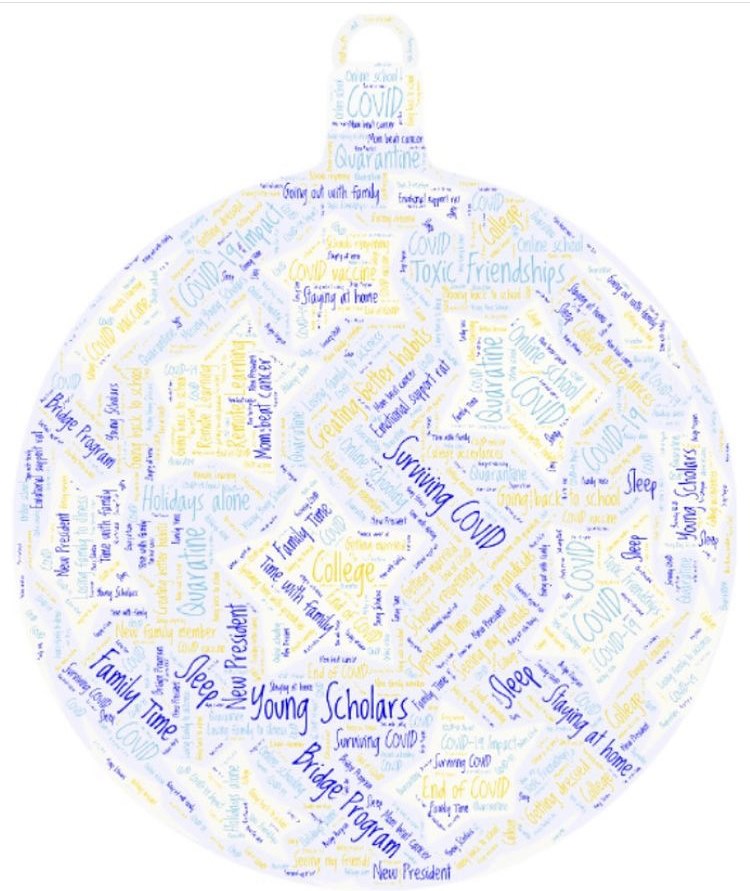 ---
For the second year, Young Scholars hosted a New Year's Eve Party for our students, where we played games, reflected on 2020, and set goals for 2021.
---
---
On December 17, YSLPP hosted a Winter Wonderland event for Young Scholars students and families. The night included games & a family craft contest.
---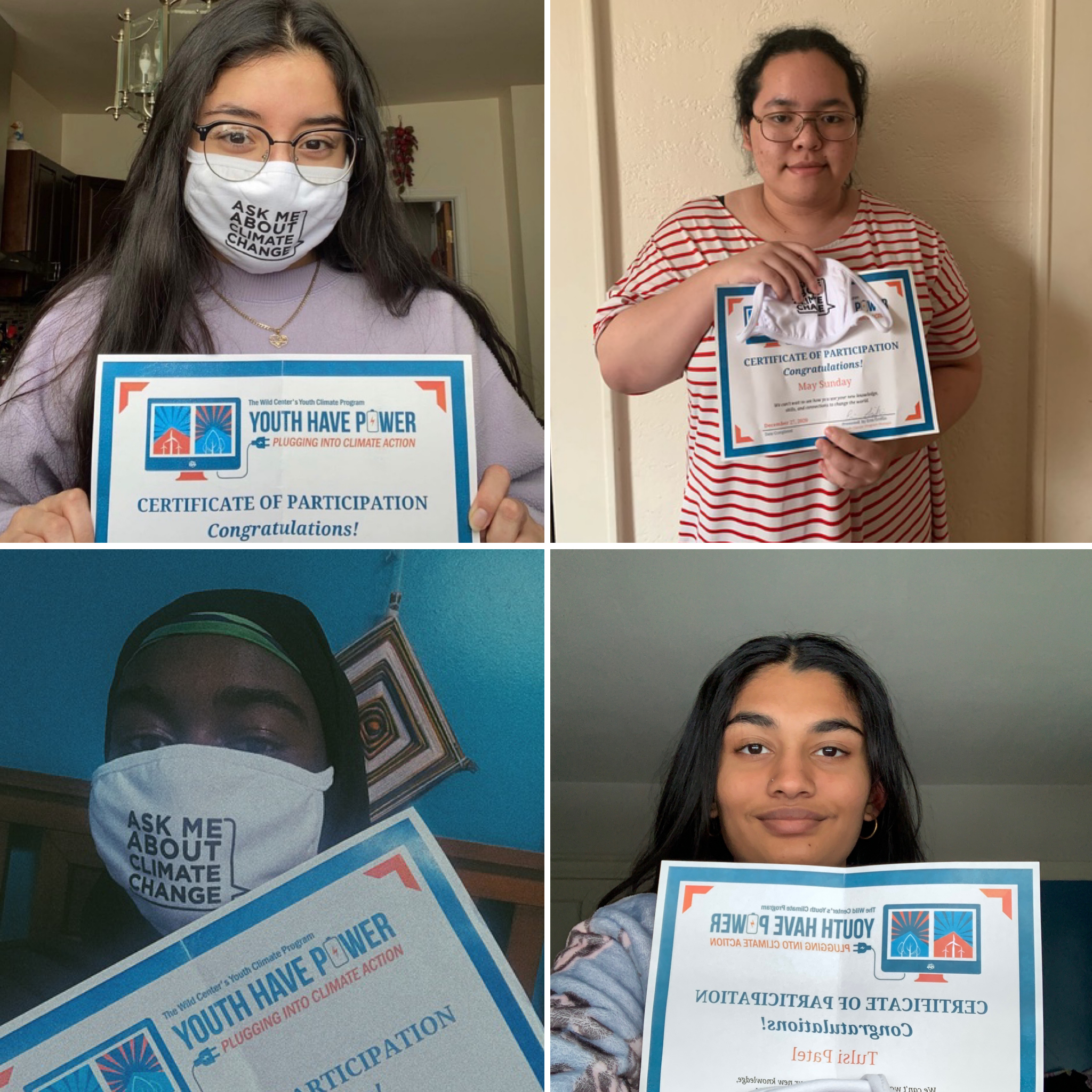 ---
Throughout the fall, several Young Scholars took part in the Wild Center's Youth Have Power series, where they developed the skills and knowledge needed to be leaders in the fight against climate change.
---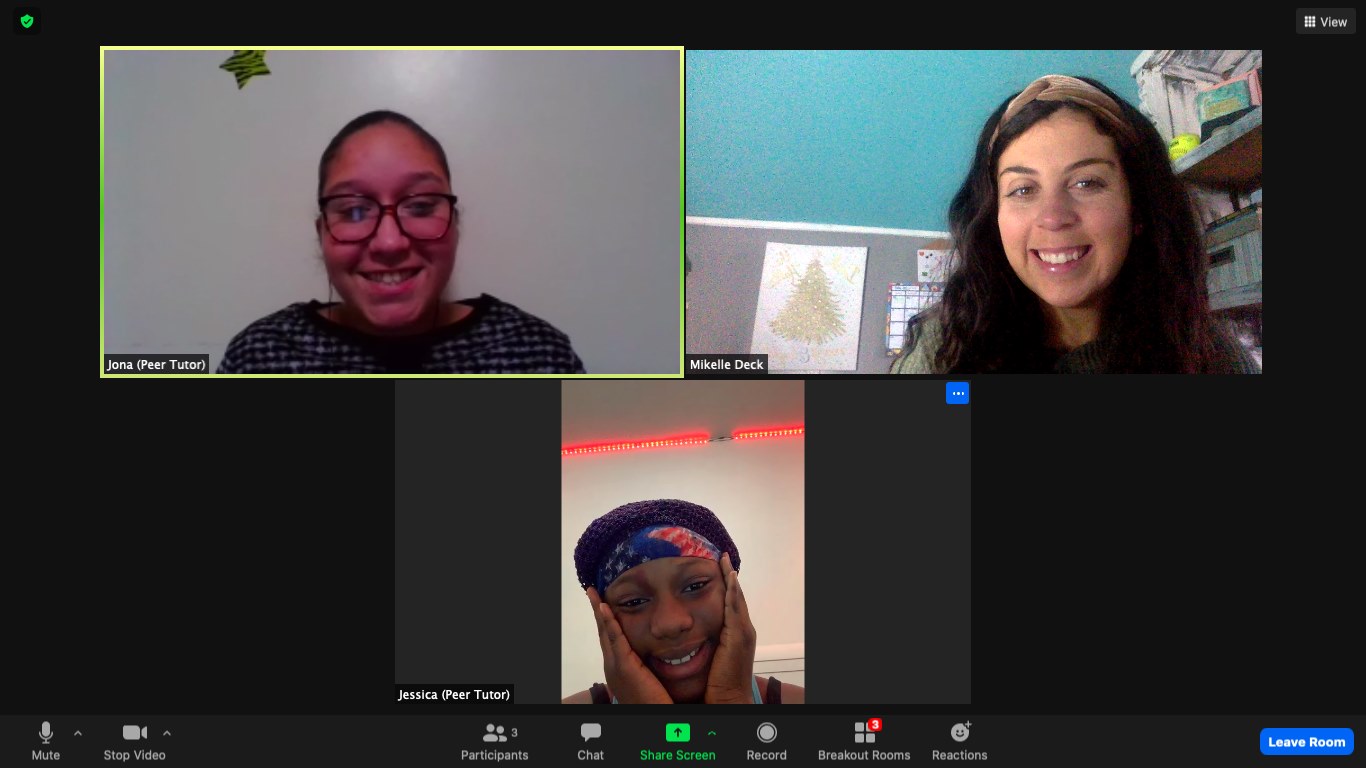 ---
Kicking off in November, Young Scholars LPP started a peer tutoring program that allows trained students who excel in one or more classes to provide academic support to their peers.
---
---
YSLPP students & staff supported the Veterans' Donation Drive on November 11, 2020.
---
---
Young Scholars LPP hosted a virtual costume and cosplay event on October 30th, giving the students a chance to show off their costumes and win prizes.
---
---
Young Scholars participated in the Out of the Darkness Walk from Home on October 3, 2020 to help prevent suicide.
---
---
Young Scholars are supporting Domestic Violence Awareness Month throughout October with several educational events, cards and signs of support for survivors, and purple ribbon displays outside of their homes.
---
---
On October 12, 2020, Young Scholars attended a virtual career visit in the kitchen at the Woods Inn. They learned how to make macaroni and cheese and stuffed mushrooms.
---
---
Starting in October, eight Young Scholars joined MVCC's Young Entrepreneurs' Academy, where they are learning the skills to develop their own businesses. Student businesses include customized sneakers, bar shampoo, and handmade jewelry and scarves.
---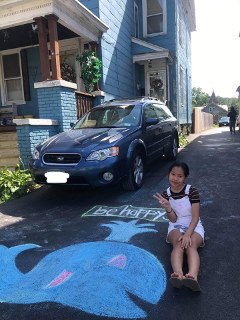 ---
Throughout September and October, Young Scholars are spreading positivity throughout Utica with their sidewalk
chalk art.
---
---
Throughout the 2020-2021 school year our YSLPP students

are working on collecting donated sneakers for our community service project "Got Sneakers".
---
Congratulations to YSLPP Director of Program Operations Mary Hayes Gordon '82 G'13! She was honored as a Woman of the Year by the Mohawk Valley Chapter of New York State Women Inc.

Click here to read the February 2018 article.

---


Graduates Reflect on their experience with YSLPP

Because of YSLPP's rigor and supportive services, our students are highly sought-after prospective college students. Our program prepares them for post-secondary success in the college classroom, the workforce, or the military.
Wherever Young Scholars graduates go, their journey started with a first-rate experience in Utica. Here is a selection of their experiences in Young Scholars LPP.
"Thank you. Honestly, YSLPP has made all the difference in my life. I am the only one of my siblings to have gone off to college and graduated. The help and opportunities this program provides is so important to our community and to the youth who may feel college is out of their reach."
Yanira Dawson, YS class of 2008, Utica University Class of 2014, Shenandoah University (MS) 2014 – 2016
"The Young Scholars Program has had a great impact on my high school experience. Most importantly, YSLPP has always been a great resource for anything school related. Utica University tutors were always available to help with any questions I had, they helped me excel in my classes. The full-time staff in the YS sites were always helpful with advice about college and life. The field trips that YSLPP brought us on were always a great time; such as the many college visits and the Washington DC trip. YSLPP helped prepare me for college and is still an important resource I regularly use. The program has made my transition to Utica College nearly painless and I believe it's because the program has been preparing students such as myself for years."- Andrea Cvijanovic, YSLPP Class of 2014, Utica College Class of 2018

"My time with Young Scholars was the most rewarding time of my life. The people I met in the program have given me unconditional and eternal love, support, knowledge, and friendship. I was able to be the first in my family to go to college because of Young Scholars. I couldn't be more grateful for the academic and personal support throughout my time in the Utica City School District and Utica University. This program has absolutely changed my life." Amber Parker, YSLPP Class of 2014, Utica University Class of 2018

"Young Scholars has given me opportunities that I would not have had if it wasn't for the program. Since the 7th grade, they have given me guidance to my future goals. Through the countless hours of tutoring and community service I have grown as an individual." Cassidy Brown, YSLPP Class of 2014, Utica University Class of 2018

"My experience with young scholars to say the least has been life changing. They have provided me with numerous opportunities that has allowed me to make my dreams a reality. From helping me find jobs throughout grade school, to making sure that I am on track with my academics, and many more things, young scholars has been one of my biggest support systems since I was 12 years old. They're my family and I'll always be grateful for all that they have done for me." Elliott Coleman, YSLPP Class of 2013, Utica University Class of 2017

"Thank you so much for all of your encouragement and support!!! My journey in science and research started with Young Scholars!!! Thank you! And this degree in part is shared with you and Utica University! I am coming up Utica next week - I will make sure to stop by - will someone be in the office? Thank you!!!"
Ewa Szymanska Mroczek, YSLPP Class of 2004, Utica University Class of 2008, University of Alabama at Birmingham PhD., Microbiology, 2013
VIDEO:
YSLPP 2007 graduate Stephon Hamell receives the NYS 2015 Liberty All-Star Alumni Award