RAY SIMON INSTITUTE

The Ray Simon Institute offers nearly $20,000 annually in awards and scholarships - all funded by friends and alumni
---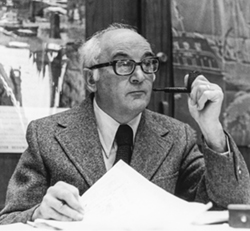 Named for the former head of the Utica College public relations degree program and a pioneer in the PR profession, The Raymond Simon Institute for Public Relations and Journalism was founded in 1986 to enhance and support UC's array of communications programs related to journalism and public relations. To achieve this purpose, RSI:
Honors outstanding public relations/journalism alumnus or alumna
Raises and solicits funding to support public relations- and journalism-related communications programs, students and faculty
Brings outstanding communications professionals to campus to meet with students and faculty
Recognizes top students in our majors
Helps cover the expenses of an RSI student internship and select summer internships
Sponsors activities for the college's student organizations and media: PRSSA chapter, Tangerine newspaper, UCTV and WPNR
Underwrites field trips so students can experience professional settings in the communications arena
Connects UC alumni from PRJ and other communications majors
Scholarships and cash awards are made possible through generous contributions from PRJ alumni to encourage excellence on the part of students in Utica College's communications majors. Selection of the awardees is made by the PRJ faculty and the executive director of the RSI.
A history of Simon's contributions as an educator, Raymond Simon -
Public Relations Education Pioneer
, is available. This paper – authored by RSI Executive Director Patricia Swann -- was awarded the history prize by the Museum of Public Relations.