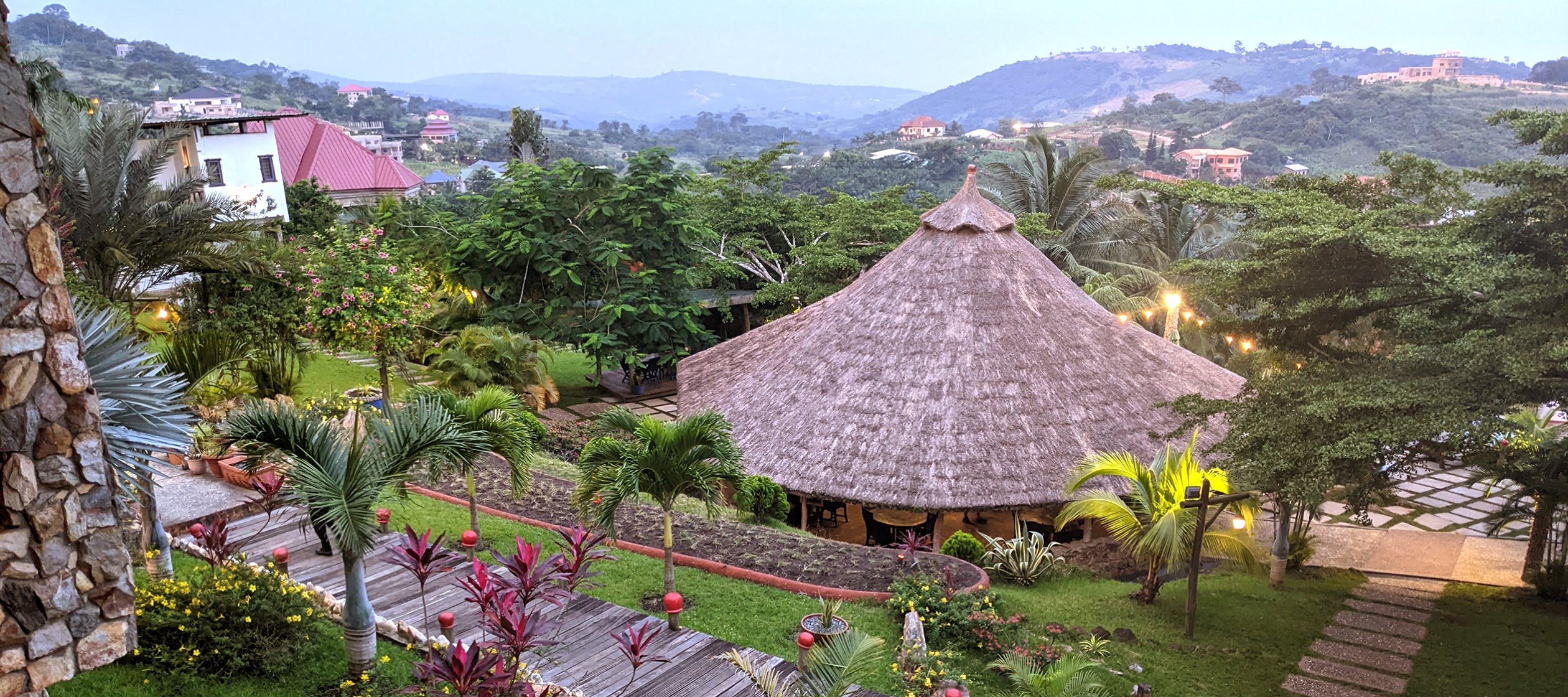 Study Abroad
Study Abroad
See the world and experience college study in another country!
Opportunities for Current Students
With programs in all parts of the globe, most offered in English, Utica University is your passport to study abroad opportunities, broadening your horizons and preparing you to take your place in the 21st century global economy.
Note: For students outside of the United States seeking study abroad opportunities at Utica College, please visit our Inbound Study Abroad page.
Why Study Abroad?
Experiencing college study in another country broadens your horizons and prepares you for rewarding career opportunities in the global marketplace.  Utica University offers study abroad programs in all parts of the globe. Courses in most programs are offered in English, although many programs also offer the opportunity to study in the language of the country.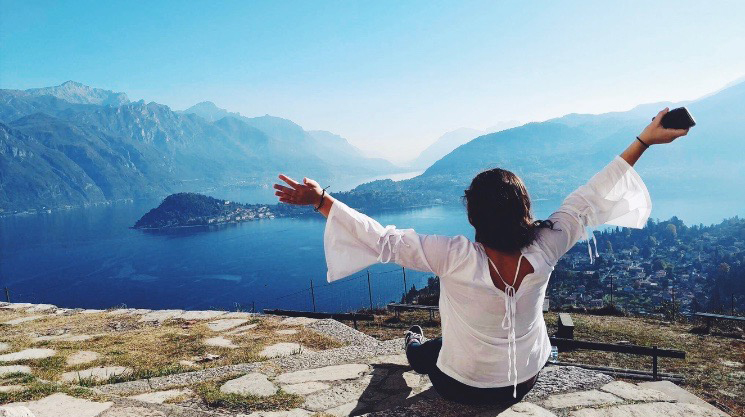 Eligibility
Study abroad is open to all sophomore, junior, and senior students in good academic standing. Sophomores must have a cumulative GPA of 3.0 or higher, while juniors and seniors must have a cumulative GPA of at least 2.5. Some programs require higher GPAs. Students can choose to study during the fall or spring semester of the academic year or over the summer. Study abroad during the final, graduation semester is discouraged, but may be possible under certain circumstances. Disciplinary history is also checked and considered when reviewing a student's application.
Short-term programs are open to students based on criteria established by the program leader - see the program page for details. 
Majors
Students in any major are eligible to study abroad, and may enroll in courses that fulfill their Core, major, minor or elective requirements. While some majors may be highly structured, study abroad is still possible with early planning.  Core requirements in the social sciences, general electives, and language courses are particularly suited to study abroad.  Students should work with their Academic Advisor and Success Coach to develop a plan of study that incorporates a semester or summer abroad into their degree program. Students should also meet with their Academic Advisor or Success Coach for assistance and approval in selecting classes to be taken while abroad.
Financial Aid

Students participating in an approved Utica University program are able to apply most financial aid and scholarship awards to the study abroad program costs.  Students studying abroad are enrolled in 12 credits of FST380/490 during their time abroad.  Upon receipt of their study abroad transcript, the student's record will be updated to reflect the specific courses, grades and credits earned while abroad. Grades earned in study abroad programs are included in GPA calculations.
For a list of available study abroad scholarships, scroll to the bottom of this page.
For information on semester or summer abroad scholarships, contact us.
Application Procedure
Step 1: Once you've decided where to go, the first step is to fill out and submit the Utica University Application to Study Abroad. You will also need to ask a faculty or staff person to submit a recommendation for you.  We'll review it, check your GPA and discipline record, and give you an answer within two weeks. 
Step 2: Apply to your selected study abroad program by following the directions you will receive in your You're Going to be a Pioneer Abroad! email from our office. This procedure varies depending on the program, so check with your study abroad advisor if you have any questions.  In any case, do not apply to a study abroad program before you've received your Utica University approval. 
Step 3: Fill out the Permission to Study Abroad form with your Academic Advisor or Success Coach and submit it to the Office of International Education. You will receive a signed copy of this form back when you have been officially enrolled as a Utica study abroad student.
Application Deadlines:
February 15 for Summer and Fall; September 15 for Winter Break and Spring
More Information
Submit an Inquiry about Study Abroad
Meet with a Study Abroad Advisor
Semester Study Abroad Packet
Summer / Winter Study Abroad Packet
(Note: Utica University login required. Application deadlines are February 15 for Summer and Fall; September 15 for Winter Break and Spring.)
Programs
Learn more about our Study Abroad programs:
Semester Programs
Short-Term Programs
Study Abroad Scholarships
The U.S. Department of State's Benjamin A. Gilman International Scholarship is a grant program that enables students of limited financial means to study or intern abroad, thereby gaining skills critical to our national security and economic competitiveness.
The Gilman Scholarship Program is open to U.S. citizen undergraduate students who are receiving Federal Pell Grant funding at a two-year or four-year college or university to participate in study and intern abroad programs worldwide.
Awards are varying amounts up to $5,000. Students must submit academic transcripts, a statement of purpose essay, and 2 community impact essays in order to be considered.
Education in Ireland is proud to partner with Diversity Abroad to announce the creation of the Inclusive Ireland Scholarship Program. Ireland is committed to providing academically rigorous and culturally immersive study abroad experiences for students from all backgrounds and identities. We believe that diversity among our visiting students only serves to enrich our society and our campuses.
Eligibility
In order to be considered for the scholarship, you must meet the following criteria:
Be currently enrolled as an undergraduate student at a college or university in the United States
Identify as BIPOC (Black, Indigenous, and People of Color)
Intend to study abroad at one of the participating colleges or universities in Ireland.
Have a cumulative grade point average of 3.0 or above
Essay Questions
In 500 words or less, tell us how you will use your experience to encourage others to study abroad.
Answer the following question in a 1-2 minute video: How will a global experience in Ireland help you reach your personal, professional, and academic goals?
Sleeknote is aware of the challenge's students face when it comes to their studies, whether it's having to purchase a whole host of new textbooks or desperately wanting to attend an overseas study trip. They believe that your education should be as rewarding and fulfilling as possible, and that's why they are looking to help two students each year with the Sleeknote Scholarship, with the winners each receiving $1,000.
How to Apply
Create a video of between one and two minutes explaining your purpose for applying and why you feel you should receive the scholarship.
Include why you chose your particular field of study, the kind of profession you plan to pursue, your future goals, and how the scholarship will help you attain those goals.
Creativity is encouraged so please try and make your application memorable in the short amount of time that you have.
The Scott's Cheap Flights Scholarship offers $1000 for students who are studying abroad on a semester or summer program. All students have to do is write a 500-1000 word essay and be a full time student studying abroad through an accredited school.
HI USA, thinks travel should be as much about making a difference in the world as it is about seeing it. That's why they've created Explore the World Travel Scholarships. Recipients receive $2,000 to help finance their international trip that includes an educational or service component. To qualify, applicants must:
Be 18-30 years old
Be U.S. citizens or permanent residents
Have a demonstrated financial need
Reside or attend school in one of the 13 metropolitan areas where HI USA has a community presence
Be planning an upcoming international trip that involves an educational and/or volunteer service component
The Tortuga Study Abroad Scholarship is awarded biannually to passionate students who want to explore the world.
At Tortuga, their mission is to help travelers avoid the cost and hassle of checked luggage with carry-on-sized travel backpacks, including students studying abroad. When customers purchase luggage from Tortuga for their trips, they are "paying it forward" by funding scholarships for students like you.
How to Apply
Applicants will write one 500-word essay on what they hope to learn by experiencing another culture and how they will apply those lessons when they return home. The winner of the Tortuga scholarship will win a $1,000 scholarship and 1 travel backpack!
Freeman Awards for Study in Asia (Freeman-ASIA) provides scholarships for U.S. undergraduate students with demonstrated financial need to study abroad in East or Southeast Asia.
Students chosen for this scholarship will receive up to $5,000 for a semester long study abroad program. Within one month of returning from studying abroad, Freeman-ASIA Award recipients are required to provide feedback on their study abroad experiences by completing an online Freeman-ASIA Student Impact Survey. Additionally, Freeman-ASIA Award recipients are required to fulfill their service project requirements, based on their initial service proposal stated in their Freeman-ASIA applications, within the first semester or term immediately following their return from studying abroad.
​The Bright!Tax Global Scholar Initiative will offer supplemental fees support to the next generation of young Americans who are currently studying or who would like to study abroad. The Bright!Tax Global Scholar Initiative will provide scholarships of a minimum of $1000. Awards will be made on an ongoing basis, and paid directly to accredited institutions.
The Bridging Project offers scholarships to American undergraduate students participating in study-abroad programs in Japan. The United States-Japan Bridging Foundation funds scholarships through AATJ to help students' study abroad in Japan for a semester or an academic year. Bridging Scholarship recipients will be expected to participate in an orientation program via Zoom prior to their departure and to send a brief report about their study in Japan to the AATJ office within 90 days of returning from abroad.
How to Apply
In order to qualify, students must submit:
Application form
A short essay (up to 500 words) introducing yourself, explaining your interest in study in Japan, and outlining what you hope to achieve by participating in a study abroad program.
A transcript from your college or university.
A letter of recommendation from someone who knows you and is knowledgeable about your abilities and potential, preferably a professor or instructor in your major field.
Bridging Scholarship recipients for Spring 2022 will receive a stipend of $2,500.
The Ashley Soulé Conroy Foundation (Ashley's Foundation) first began in 2006, as a way of honoring the life of Ashley Soulé Conroy and as a way for Ashley's family and friends to heal in the wake of her passing. With a love of travel being one of Ashley's core traits, they envisioned a small foundation, something that could perhaps someday offer scholarships in Ashley's name to a few deserving university students planning to study abroad. This scholarship awards students with a 3.0 GPA and high quality essays $4,000 for their study abroad program.
Boren Scholarships fund study abroad by U.S. undergraduate students in world regions critical to U.S. interests.
Maximum awards are determined by duration abroad:
Up to $25,000 for 25-52 weeks (preferred)
Up to $12,500 for 12-24 weeks
Up to $8,000 for 8-11 weeks (STEM majors only)
I would like to see logins and resources for:
For a general list of frequently used logins, you can also visit our logins page.