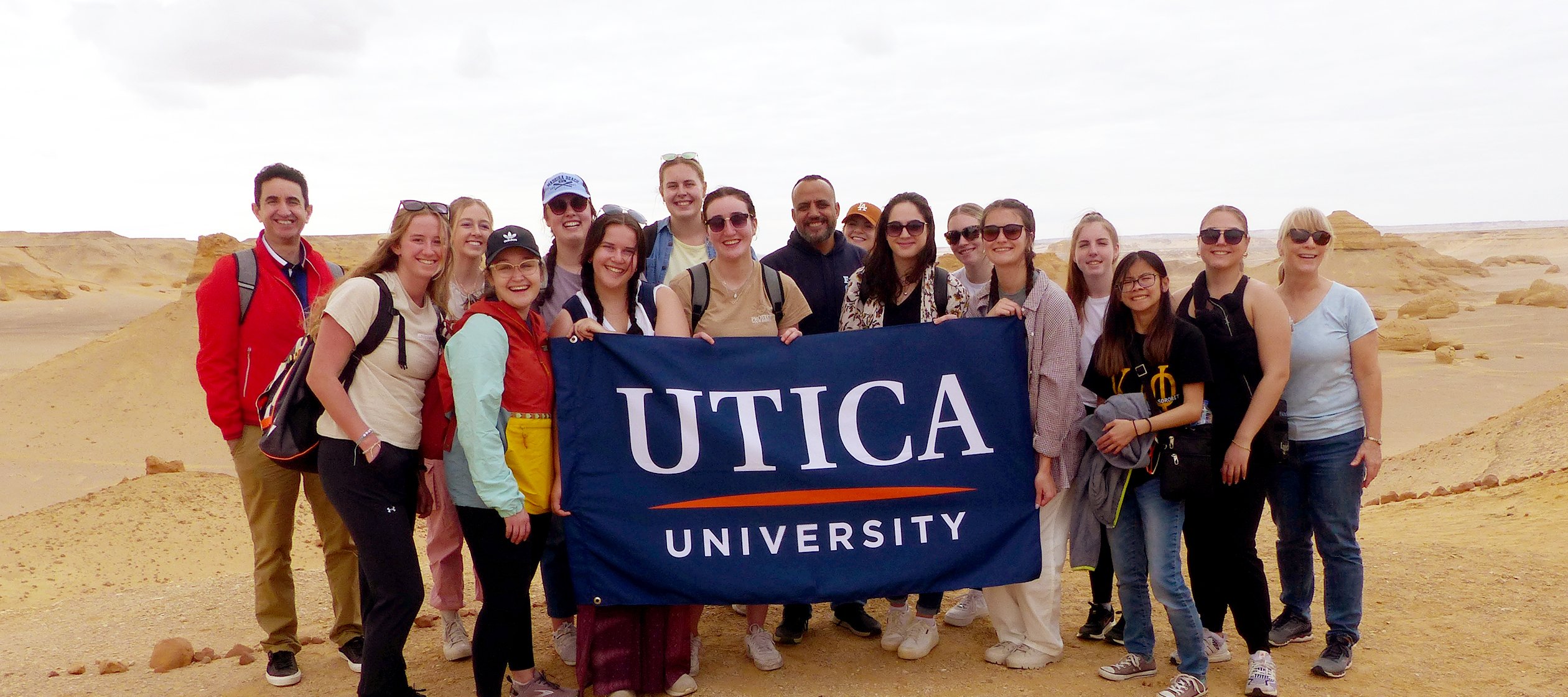 Study Abroad
Study Abroad
See the world and experience college study in another country!
Opportunities for Current Students
With programs in all parts of the globe, most offered in English, Utica University is your passport to study abroad opportunities, broadening your horizons and preparing you to take your place in the 21st century global economy.
Note: For students outside of the United States seeking study abroad opportunities at Utica University, please visit our Inbound Study Abroad page.
Why Study Abroad?
Experiencing college study in another country broadens your horizons and prepares you for rewarding career opportunities in the global marketplace.  Utica University offers study abroad programs in all parts of the globe. Courses in most programs are offered in English, although many programs also offer the opportunity to study in the language of the country.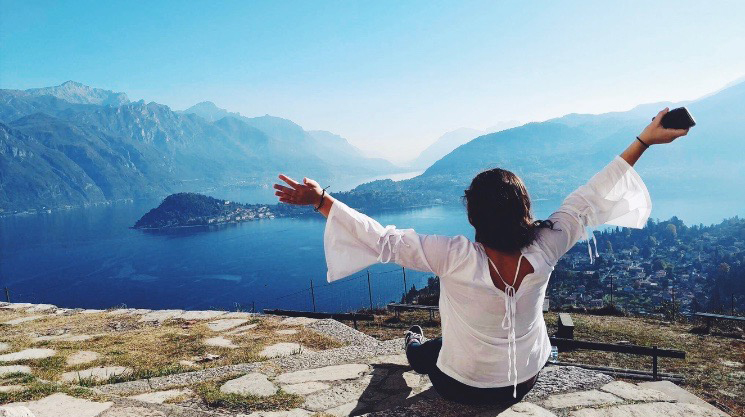 To start exploring your options for study abroad, browse through our semester-long programs. To explore short-term study abroad programs led by Utica University faculty, see our faculty-led study abroad programs page.
Once you have an idea of where you want to go, for how long, and what you want to study, contact the Office of International Education at 120 White Hall or studyabroad@utica.edu. We can help you compare costs, find courses related to you major, and explore housing options while studying abroad.
To find out more about study abroad, download the application packet. (Note: Utica University login required) Deadlines for consideration for the Utica University Furgal Fund is March 1 for Summer and Fall; October 1 for Winter Break and Spring. Faculty led programs have separate deadlines - see the Faculty-Led Program Page for details.
Eligibility
Study abroad is open to all sophomore, junior, and senior students in good academic standing. Sophomores must have a cumulative GPA of 3.0 or higher, while juniors and seniors must have a cumulative GPA of at least 2.5. Some programs require higher GPAs. Students can choose to study during the fall or spring semester of the academic year or over the summer. Study abroad during the final, graduation semester is discouraged, but may be possible under certain circumstances. Disciplinary history is also checked and considered when reviewing a student's application.
Short-term programs are open to students based on criteria established by the program leader - see the program page for details. 
Majors
Students in any major are eligible to study abroad, and may enroll in courses that fulfill their Core, major, minor or elective requirements. While some majors may be highly structured, study abroad is still possible with early planning.  Core requirements in the social sciences, general electives, and language courses are particularly suited to study abroad.  Students should work with their Academic Advisor and Success Coach to develop a plan of study that incorporates a semester or summer abroad into their degree program. Students should also meet with their Academic Advisor or Success Coach for assistance and approval in selecting classes to be taken while abroad.
Financial Aid

Students participating in an approved Utica University program are able to apply most financial aid and scholarship awards to the study abroad program costs.  Students studying abroad are enrolled in 12 credits of FST380/490 during their time abroad.  Upon receipt of their study abroad transcript, the student's record will be updated to reflect the specific courses, grades and credits earned while abroad. Grades earned in study abroad programs are included in GPA calculations.
For a list of available study abroad scholarships, visit our scholarships page
For information on semester or summer abroad scholarships, contact us.
Application Procedure
Step 1: Once you've decided where to go, the first step is to fill out and submit the Utica University Application to Study Abroad. You will also need to ask a faculty or staff person to submit a recommendation for you.  We'll review it, check your GPA and discipline record, and give you an answer within two weeks. 
Step 2: Once approved by the Office of International Education, apply to your selected study abroad program by following the directions you will receive in your You're Going to be a Pioneer Abroad! email from our office. This procedure varies depending on the program, so check with your study abroad advisor if you have any questions.  In any case, do not apply to a study abroad program before you've received your Utica University approval. 
Step 3: Fill out the Permission to Study Abroad form with your Academic Advisor or Success Coach and submit it to the Office of International Education. You will receive a signed copy of this form when you have been officially enrolled as a Utica study abroad student.
Application Deadlines:
Dependent upon programs and scholarship/funding considerations. Earliest dates for full consideration are February 15 for Summer and Fall; September 15 for Winter Break and Spring
More Information
Submit an Inquiry about Study Abroad
Meet with a Study Abroad Advisor
Semester Study Abroad Packet
Summer / Winter Study Abroad Packet
 
Programs
Learn more about our Study Abroad programs:
Semester Programs
Short-Term Programs
I would like to see logins and resources for:
For a general list of frequently used logins, you can also visit our logins page.