Utica University Campus
Utica University Campus
About The Campus
Utica University's 128-acre campus is located in a largely residential section of west Utica, directly across Champlin Avenue from the St. Luke's campus of Faxton-St. Luke's Healthcare.
Visitors to Utica University will notice a number of distinctive features, including expansive lawns and green spaces, walkways lined flower beds and ornamental plantings, a large number of mature trees, examples of outdoor sculpture, and significant new construction and recently completed facilities.
Campus Map
Click on the map image below for a full-size PDF map of the Utica Campus. If you would like to arrange for a campus tour, please contact us.
Facilities and Directions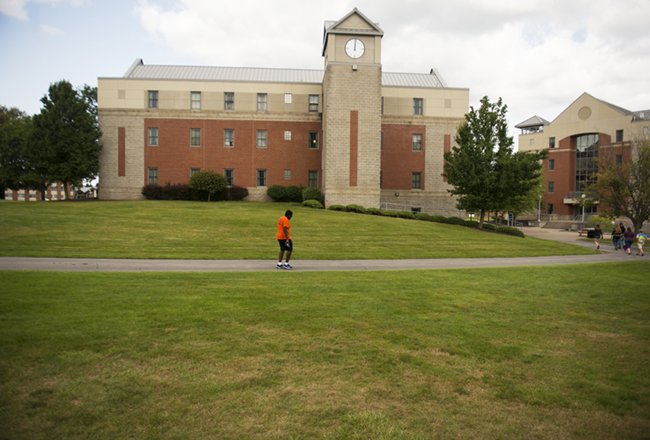 Virtual Tour
Get a virtual look at Utica's campus with our YouVisit Tour.
Virtual Tour
Always welcoming ... and always hopping
Rich history. Culture. Great food. Hometown coffee. Countless retail options. Homebrewed drinks. Nightlife. Arts and entertainment. In the Utica area, you'll find there's always something to do and a lot to take pride in.
The Utica Area
What's Happening at Utica
Congratulations to the following students who were eligible to participate in the 2022 Utica University Graduate Commencement ceremonies. Please note...
Congratulations to the following students who participated in the 2022 Utica University Undergraduate Commencement. Please note that there are instructions...
Two seats were reserved for Alyssa Parrino and John Paul "JP" Ramel in the front row of 2022 Undergraduate Commencement to represent the special place they hold in the thoughts of the Utica community.
I would like to see logins and resources for:
For a general list of frequently used logins, you can also visit our logins page.