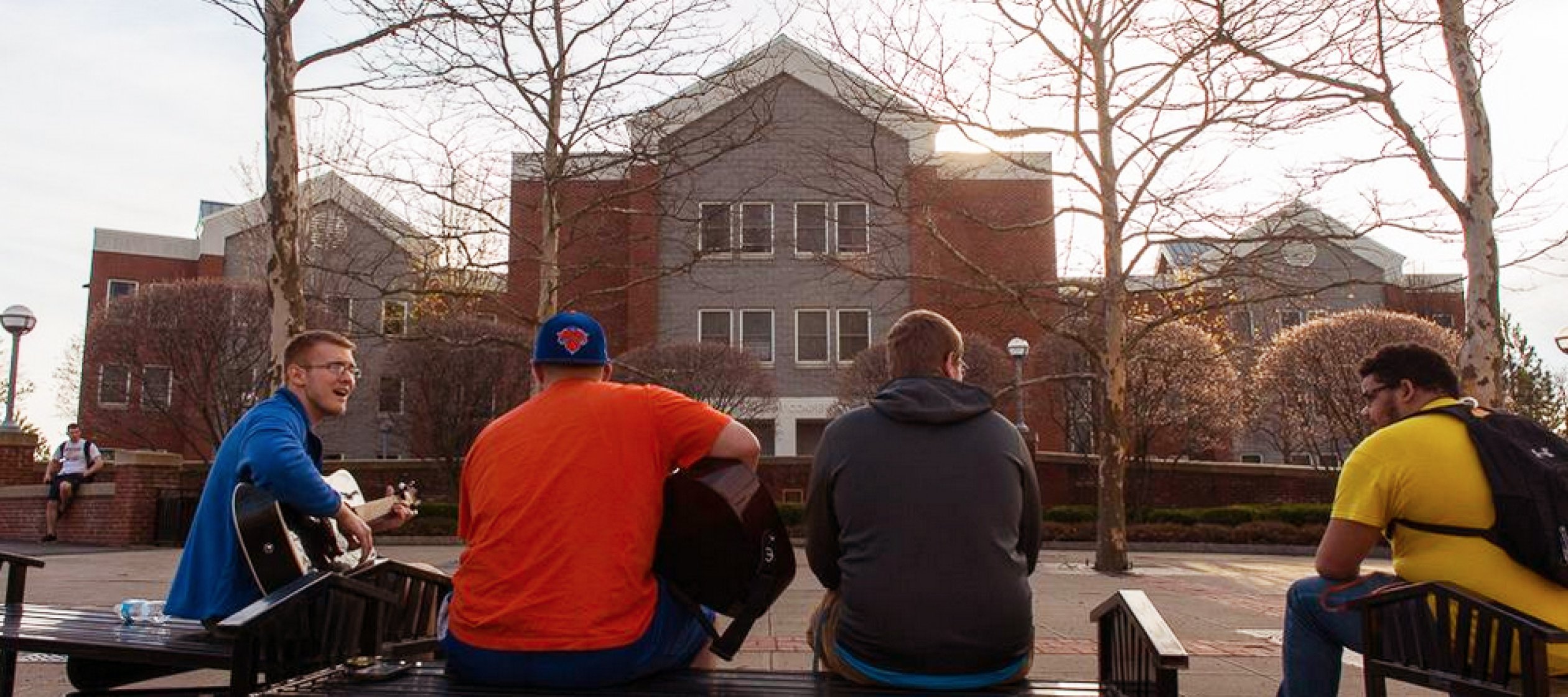 Residential Life - Frequently Asked Questions
Residential Life - Frequently Asked Questions
Below are some frequently asked questions to assist you as students prepare to move into our residence halls.  If you have any additional questions please feel free to contact the Office of Student Living and Campus Engagement at 315-792-3285.
Who can a student talk to in their residence hall?
There is a Resident Assistant (RA) assigned to every floor.  RAs are students who are trained to assist students with a variety of concerns.  Your student can also talk to their Area Coordinator (AC) who is a full-time staff member that works within the residence halls.  Their ACs are an excellent resource on-campus who can assist in a variety of concerns.
Are there any exceptions to the on-campus housing requirement?
If a student believes that their individual situation warrants a possible exception from the on-campus housing requirement they can fill out our Housing Release form found under the Policies, Processes, and Forms section.  Once they have filled out this form you will receive an email from either the Assistant Director for Student Living or the Executive Director for Student Living and Campus Engagement in regards to their situation.
What can a student do if they're having roommate troubles? 
Please review the Room Change Process guide.
What if something is wrong in my room, such as a blown light bulb or leaky faucet?
Please submit a residence hall work request here. 
Who is my Area Coordinator? 
Are students allowed to have cars on campus?
Yes, students may bring a car to campus.  All cars must be registered with Campus Safety, have a valid registration sticker displayed, and adhere to all parking restrictions enforced through the Office of Campus Safety.
Are students required to purchase a meal plan?
Yes, all residential students are required to purchase a meal plan.  Meal plan information is available through the Sodexo website.
Are the residence halls coed?
All of the residence halls are coed.  Double rooms are occupied by two students on the same gender except students who apply through the all-gender housing process.  All floors are coed meaning there could be a male-designated space next to a female-designated space. Coed floors in corridor-style buildings (buildings without rooms that contain their own restroom within the suite/cluster/apartment) have a female-designated and a male-designated bathroom on each floor.
How can students request a medical housing accommodation?
The Office of Learning Services is responsible for evaluating whether to grant or deny requests for a medical accommodation. For more information, please contact the Office of Learning Services at (315)792-3032 or visit www.utica.edu/learning. 
What banks have ATMs on campus?
There are two ATMs on campus.  Adirondack Bank (located in Strebel Student Center) and First Source Federal Credit Union(located in White Hall) each have an ATM on campus.
I would like to see logins and resources for:
For a general list of frequently used logins, you can also visit our logins page.