Dr. James C. Brown '88
Associate Professor of Criminal Justice
School of Business & Justice Studies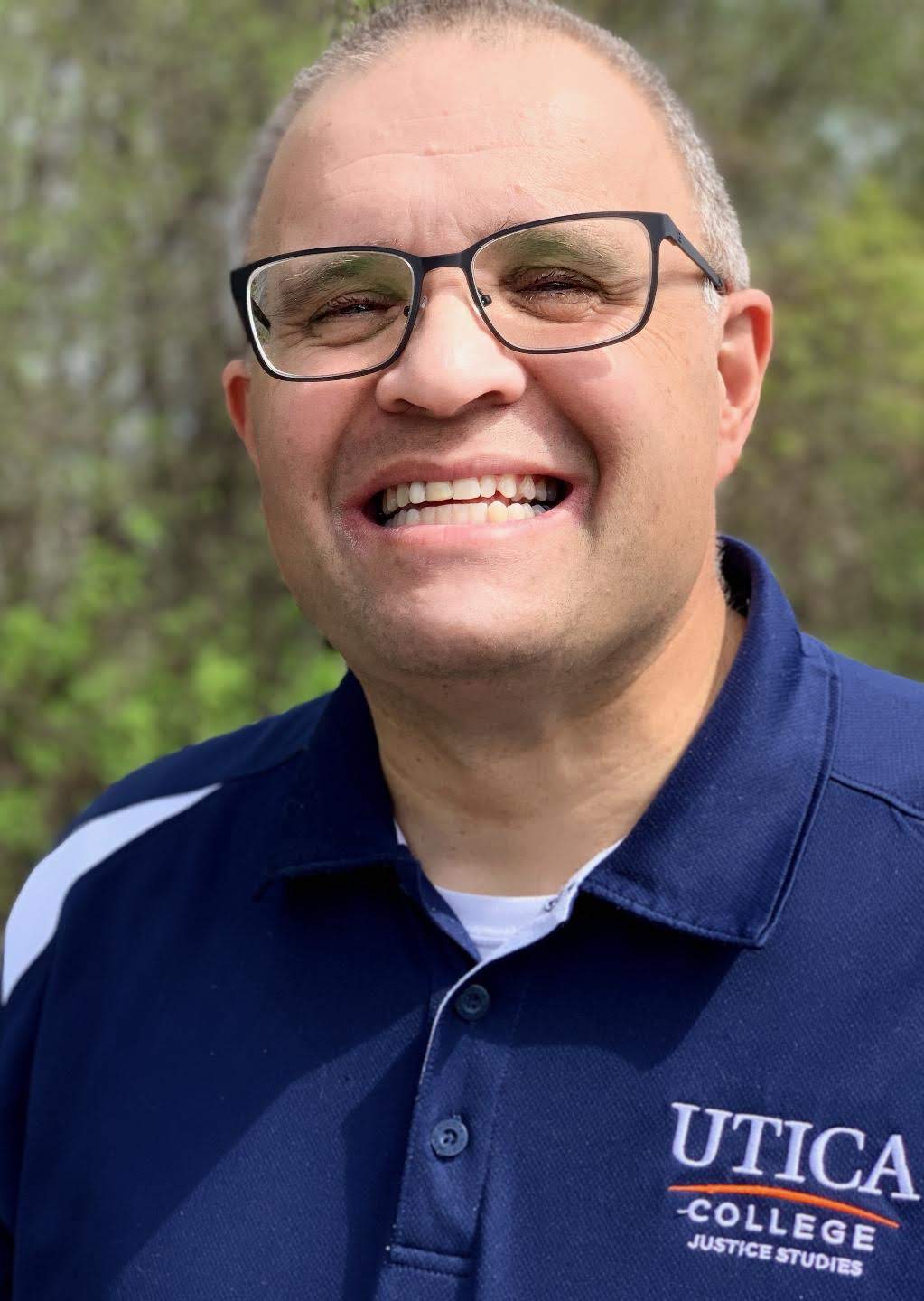 Dr. James C. Brown is a tenured, Associate Professor of Criminal Justice in the School of Business & Justice Studies; joining the full-time faculty in January of 2014 after serving multiple senior administrative roles at Utica College since 2005. Most recently Dr. Brown served as the Vice President for the School of Online & Extended Studies and an adjunct instructor in the School of Arts and Sciences and School of Business and Justice Studies at Utica College. Dr. Brown has also served as Assistant Vice President for Marketing & Communications, Assistant Vice President for Academic Affairs & Dean of the School of Graduate & Extended Studies, and Vice President for Strategic Initiatives.
Dr. Brown holds a bachelor's degree in criminal justice from Utica College (1988), a master's degree in public administration from Sage Graduate School in Albany (1994), where he was awarded the Outstanding Public Administration Student, and a doctorate in education from the University of Phoenix School of Advanced Studies in educational leadership (2007).
Dr. Brown's diverse background includes a 20+ year full and part-time career as a police officer, police commander, and police administrator, serving as Oneida County's first and youngest ever, Chief Deputy with the Oneida County Sheriff's Office in charge of all law enforcement and civil division operations. Dr. Brown also served as a sworn police officer and Assistant Chief of Police for the Village of Frankfort, NY and as a sworn police officer in the City of Sherrill, NY. Dr. Brown also served as the Oneida County STOP-DWI Program Administrator for eight years and as vice president for public relations, security and facilities for the former Herkimer County Trust.
Dr. Brown has also served as the assistant director and director of security for the Boilermaker Roadrace and National Distance Running Hall of Fame. In 1996 he served as a volunteer police supervisor for the Security Team Program at the Centennial Olympic Games in Atlanta, Georgia, responsible for security at the Rhythmic Gymnastics, Volleyball, and Olympic Village at the University Georgia at Athens (UGA). Although unable to attend during the Games period, Dr. Brown was also selected as a member of the volunteer Police force for the Utah Public Safety Command during the 2002 Winter Olympic Games in Salt Lake City, Utah.
Dr. Brown actively teaches on ground and online in all areas of the Criminal Justice program. Dr. Brown is a member of the Academy of Criminal Justice Sciences and the Northeastern Association of Criminal Justice Sciences, as well as a Fellow with the Criminal Justice Educators Association of New York State. Dr. Brown is also a member of the American Society of Public Administration. He also serves as an active/retired member of the International Association of Chiefs of Police (IACP), and New York State Association of Chiefs of Police (NYSACOP). He is also a proud associate member of the United States Marine Corps League.