FALL 2023 START
We're glad you've chosen to attend Utica! Here's a handy checklist to help you get started. If you have any questions or need more information, please contact us.
STEP 1: CHOOSE UTICA


To reserve your spot at Utica, your $300 enrollment deposit is due May 1, 2023 or 20 days after the official date of your acceptance letter (whichever is later). On-campus housing preference is based on the date you submit your deposit to Utica.

Your full deposit will be put toward your first tuition payment.
(Note: Tuition deposits are non-refundable after May 1, 2023.)

It is fast, easy and secure to pay your enrollment deposit online at utica.edu/deposit

Pay Deposit

IMPORTANT: You cannot proceed to Step 2 before completing Step 1!

Note: It takes 24 hours to process your enrollment deposit and set up your student account. When you pay your deposit, please wait a day before you proceed with Step 2.

STEP 2: Activate your BannerWeb and Email Accounts

Once you've paid your enrollment deposit, activate your BannerWeb and Utica University Email accounts by visiting password.utica.edu.*

Your username and password will provide you access to your email (utica.edu/gmail), and BannerWeb (bannerweb.utica.edu), which is used for accepting financial aid, registering for classes, and other important steps.

Check your email often for important updates and information on completing your enrollment.



*Note: If you receive an error message when attempting to log in, please try again the next day. If the error persists, contact admissions to confirm that your deposit has been processed.

STEP 3: Send Final High School Transcripts

Utica must receive your final high school transcript with proof of graduation before you will be able to complete your enrollment. Official documents can be mailed directly to the Office of Admissions.


---

College Transcript/Dual Credit/AP Courses

Transfer students and first-year students who have taken courses for college credit must send official transcripts to the Office of Admissions.


STEP 4: Download the Navigate App

Utica's Navigate App is your personalized resource for information on next steps. You'll find the rest of your to-do list there, so don't skip this important step!

You can find the app in the Apple App Store and GooglePlay. Look for: Navigate Student. Access it at the link below:

Navigate


STEP 5: Register for Accepted Student Events

We offer a variety of events open exclusively to accepted students. Check our events page for a full listing.



STEP 6: Follow us on social media.

After paying your deposit online, be sure to follow Utica Admissions on social media. It's a great way to stay up to date with all the latest Utica news.

---
Print/Download a PDF Version of this Checklist:
New Student Checklist
---
FREE Online Summer Course
FOR NEW FIRST-YEAR STUDENTS | July 3 - August 25
Learn More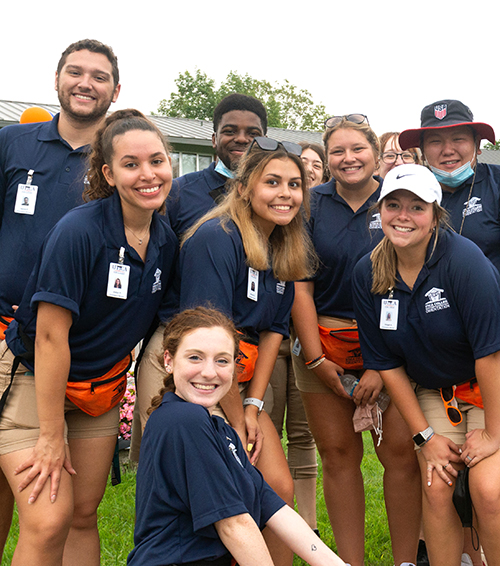 ---