New Online Students
New Online Students
Welcome to online study at Utica University!
Let's get you started on your program.
New Student First Steps
Here are the steps you need to take to begin online study at Utica University:
Students With Documented Disabilities
If you believe that you will be requesting accommodations due to a disability, please provide us with current records to document your disability so that we can make a determination of your eligibility for accommodations, and the type of accommodations that would be appropriate at Utica University. Please contact the Learning Services Office directly:
Learning Services at Utica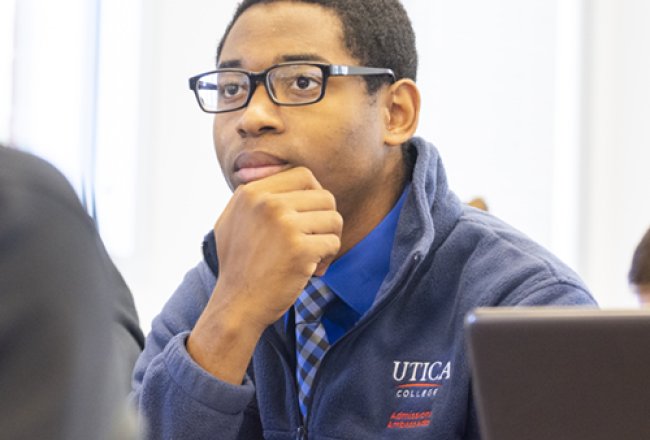 Online Tutoring
ThinkingStorm is an easy-to-use online tutoring service available to Utica University students. ThinkingStorm can help with a variety of subjects, many of which are available 24/7/365.
More about ThinkingStorm
I would like to see logins and resources for:
For a general list of frequently used logins, you can also visit our logins page.