Seminar for HR Leaders, Managers, and Professionals
About Mark P. Salsbury, MPA, SPHR, GPHR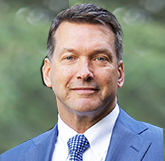 Mark P. Salsbury
is a Human Capital executive with thirty plus years of global business experience including management and leadership positions in North America, Europe, and Asia. In 2012, Mark launched Salsbury Human Capital Management, LLC, a management consulting firm specializing in helping organizations gain a competitive advantage through maximizing their human capital potential.
He has previously served as Senior Vice President of Human Capital for Dover Product Identification, Vice President of Human Resources for Markem Corporation and worldwide HR leader for Schlumberger Limited's high technology group of companies. Mark holds a bachelor's degree from Utica College and a master's degree from SUNY Albany. He serves as a professional speaker in the US and abroad, and is the author of
Human Capital Management: Leveraging Your Workforce for a Competitive Advantage.