Heart Run & Walk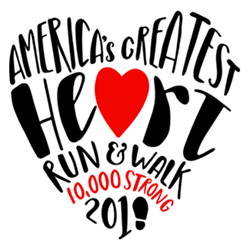 America's Greatest Heart Run & Walk
Parking Information
Please be advised:


Many area businesses have generously offered their areas for free parking for participants, and a shuttle bus will be available on Friday and Saturday to transport participants directly to campus.

Numerous park and ride shuttle locations will be available in close vicinity of campus during these two days.

The park and ride shuttle feature is the most effective means of assuring that all participants arrive to and from campus in the most timely and efficient manner, while reducing the inconvenience of the College community.

If you are traveling from a location off-campus, please plan additional time for arriving on campus to register on Friday.
Note: The Champlin Avenue and Burrstone Road entrances to campus will be closed on Saturday, March 4 at 7:45 a.m. By order of the local police, no vehicles will be permitted back on campus until approximately 1:00 p.m.