ANNIVERSARY CONFERENCE: 70 YEARS OF PIONEERING PUBLIC RELATIONS
---
Professional Symposium and Networking Reception
Friday, September 28, 2018 - Homecoming Weekend
Library Concourse - Frank E. Gannett Memorial Library

Check-in starts at 1:00 p.m.


Early Bird Pricing

$30 (by Sept. 4th)
$45 (Post Sept. 4th)
$20 Reception Only
FREE for current UC students
Register Now →

SPEAKER PROFILES


---
Patricia Swann

Professor of Public Relations and Journalism
Faculty Advisor, Raymond Simon Institute, Utica College

Patricia Swann is the former dean of the School of Business and Justice Studies and the senior public relations and journalism faculty member at Utica College, Utica, NY. She is author of a textbook "Cases in Public Relations Management: The Rise of Social Media and Activism" (Routledge) which uses national and international communication management case studies for graduate and undergraduate public relations programs nationwide. Swann is past head of the public relations division of Association for Education in Journalism and Mass Communication, the leading national educational organization for public relations college professors.

Professor Swann is a member of the Public Relations Society of America and serves as faculty advisor for the Raymond Simon Chapter of the Public Relations Student Society of America at Utica College. She is executive director of the Raymond Simon Institute of Public Relations and Journalism.

She has more than 20 years' experience in the field of public relations and journalism. She was a news reporter/feature writer for The Southeast Missourian, a daily newspaper, and spent the bulk of her professional career in healthcare and educational public relations and marketing. She has won national, state and local awards for writing, graphic design and public relations.

Before joining the Utica College program, Professor Swann taught at Morrisville State College's journalism program. She received her master's degree in public relations from Syracuse University S.I. Newhouse School of Public Communication and her bachelors of arts degree in mass communication from Truman State University.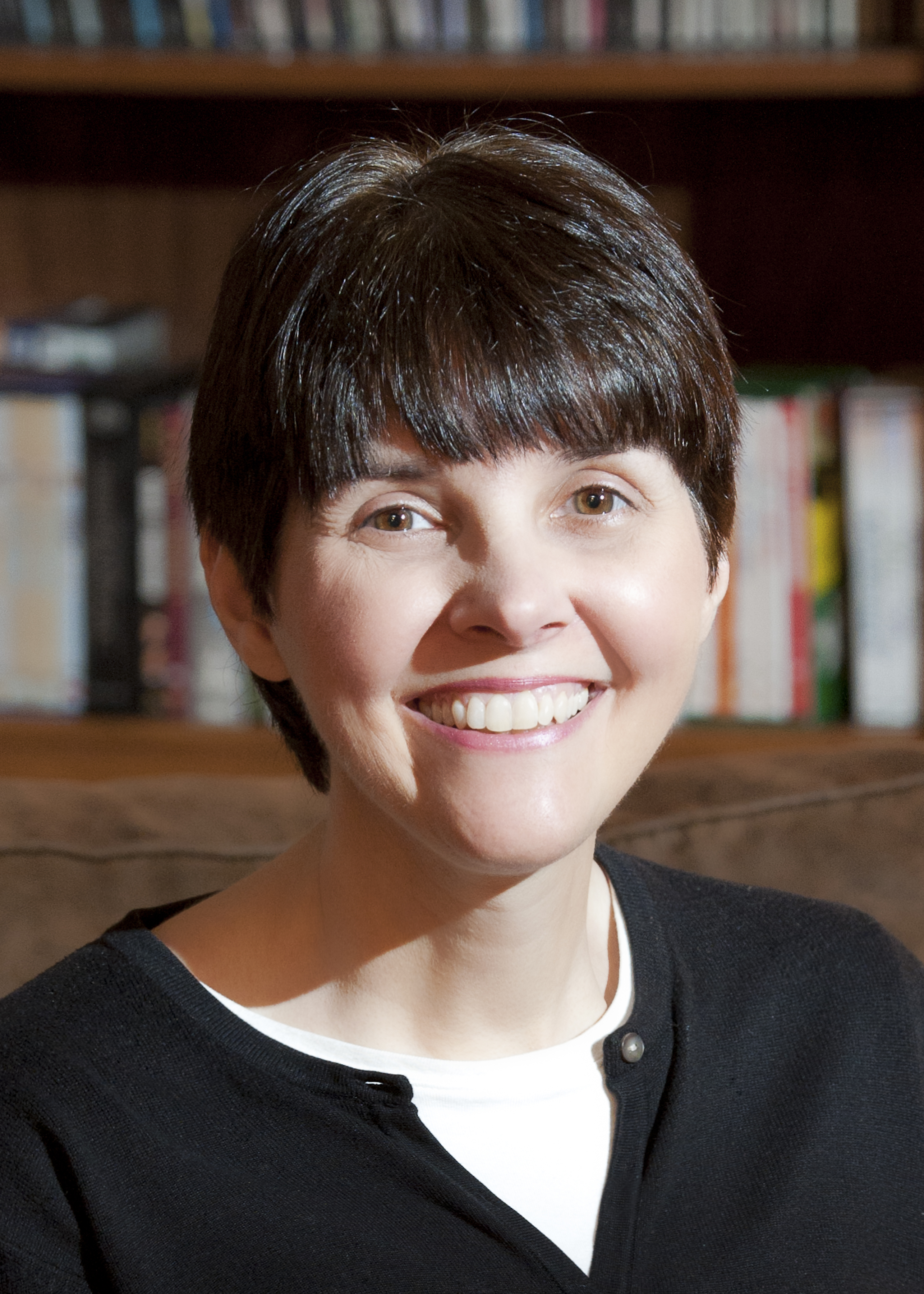 ---
Patrick Cooley '95

Senior Consultant, Marketing Communications
Dell

Patrick Cooley is a high technology public relations and communications veteran with extensive experience counseling leaders; penning speeches and strategic communications; and producing engaging content, videos and events.

For the last eight years, Patrick has led communications for Dell's industry-leading global IT organization spanning four chief information officers, countless organizational changes, a major security breach, and a massive IT integration effort following the Dell/EMC merger. Prior to this role, he ran EMC's customer, thought leadership, sustainability and community involvement public relations programs, and was a frequent spokesperson for the Fortune 500 Company's employee, financial and legal activities.

After graduating from Utica College, Patrick earned his stripes at a dot-com fueled high technology public relations agency, and later owned his own public relations consultancy working with technology startups. Patrick has a high tech MBA from Northeastern University and sporadically blogs about IT communications best practices.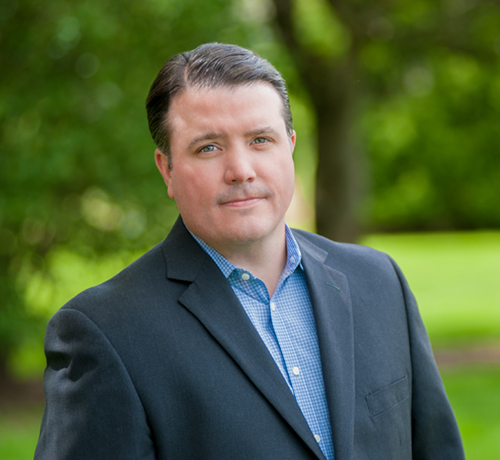 ---
Dorree Gurdak '92

Executive Vice President
Weber Shandwick

Dorree Gurdak, executive vice president at Weber Shandwick, leads integrated marketing campaigns for clients in the food, retail and consumer packaged goods industries. She is actively involved in working on strategic planning with her clients and their agency partners and ensuring that public relations play a major role in those campaigns. Additionally, Dorree leads the Weber Shandwick Boston's consumer team.

In the past year, Dorree has developed a strategic communications campaign for the Maine Lobster Marketing Collaborative and led the charge in educating chefs and media by creating "Maine After Midnight" events where the lobster industry treated top chefs and media to an exclusive taste of Maine Lobster at late which is creating a passion for the product, as well as the place.

Dorree recently worked with John Hancock to launch a transformational life insurance product to consumers that focuses on rewarding participants for healthy living. Over the past two years, she has created consumer activations in Grand Central Station ensuring that consumers were made aware of the John Hancock Vitality product and worked with A-list celebrities to get the word out to the media about this innovation.

Previously, Dorree directed the Ocean Spray Cranberries, Inc. business and worked with Ocean Spray to create the "Bogs Across America" campaign. The campaign centered around 2,600 pounds of cranberries being displayed in major cities across the United States to gain media exposure for cranberries and to educate people about the heritage, health and versatility of the cranberry.

Dorree began her career in public relations at Lois Paul and Partners, a high-tech public relations agency where she worked on Lotus Development Corp., doing media relations for the Lotus executive staff and launched Lotus' first ever virtual high school, based on a Lotus LearningSpace, a distance learning tool.

Dorree received her bachelor of science degree in public relations and journalism from Utica College of Syracuse University in Utica, NY and her master's in journalism from Northeastern University.

---
Regina 'Gina' Luttrell, PhD '98
Assistant Professor, Public Relations
Newhouse School of Public Communications at Syracuse University
Prior to entering the educational field, Regina Luttrell spent the first portion of her career in corporate public relations and marketing. Her extensive background includes strategic development and implementation of public relations, social media, advertising, marketing, and corporate communications. She has led multiple re-branding campaigns, designed numerous web sites, managed high-level crisis situations, and garnered media coverage that included hits with the New York Times, the CBS Evening News, and the Associated Press.
A contributor to PR Tactics, PR News and peer reviewed journals, Luttrell is a noted speaker where she frequently presents at national and international conferences and business events on topics related to the current social media revolution, the ongoing public relations evolution, and millennials within the classroom and workplace. She is the author of multiple books including
Social Media: How to Engage, Share, and Connect
and
The Millennial Mindset: Unraveling Fact from Fiction
.
Other titles include:
---
Marissa Filletti '17

Marketing Specialist
Northland Communications Company

Marissa Filletti graduated from Utica College in December of 2017 with a bachelor's degree in public relations and a minor in business management. As a commuter, she decided early-on to get involved on campus. During her second semester, she began her internship in the Office of Marketing Communications, where she worked for close to 3 years under the Director of Media Relations. She also completed marketing internships with two local agencies, Professional Media Services, Inc. and Site-Seeker, Inc. Marissa served on the Executive Board for two campus organizations, PRSSA and Colleges Against Cancer. After graduation, she started her career in marketing for a local investment company. She recently made a career move and is now doing marketing for a local technology company, Northland Communications, where she's responsible for the creative strategy and content development of all digital and email marketing campaigns.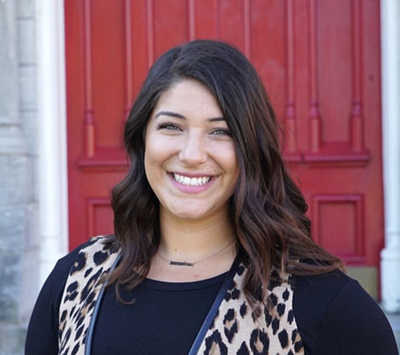 ---
Chris Bandura '99

Vice President of Media Relations, Buffalo Sabres
Chris Bandura is NHL Buffalo Sabres' vice president of media relations. Chris oversees all communications and media relations efforts for the Sabres, serving as the team's spokesman and primary media contact at home and on the road. Among his chief duties is serving as the liaison between media members and the Sabres organization, including players and hockey department personnel. Prior to his current role, Chris spent six seasons as the team's director of media relations after spending his first six seasons as the team's media relations coordinator.
Before joining the Sabres, Chris spent two years as the media relations coordinator for the Rochester Sports Group, which included the Rochester Americans (AHL),
Rochester Raging Rhinos (USL First Division), Rochester Knighthawks (NLL) and
Rochester Rattlers (MLL). Prior to his stint in Rochester, Chris was the vice president of operations for the Columbus Landsharks of the National Lacrosse League (2001-2003).
He has also spent time in the NLL front office as the director of media relations.
Watch Chris talk about his job and Utica College →

---
Stephanie Zimmer '96

Head of Experiential Marketing for Mercedes-Benz

Stephanie Zimmer is a dynamic and accomplished experiential marketing professional with over 18+ years of luxury automotive industry experience. She has an extensive background in developing and activating events that drive brand affinity and ultimately vehicle sales.

As the Head of Experiential Marketing for Mercedes-Benz, she was responsible for both negotiating, securing and activating Mercedes-Benz' sponsorships of both the Mercedes-Benz Superdome and Mercedes-Benz Stadium. In addition, her Official Vehicle partnerships with The Masters Tournament, PGA of America and the US Open Tennis Championships as well as naming rights partnership for Mercedes-Benz Fashion Week have all garnered global press coverage and Event Marketer awards for innovation and on-site activation.

On January 3rd Stephanie assumed a new and challenging role within the organization as the Sales Operations Manager for the New York Tri-State area consulting with dealers on their sales and marketing initiatives.

Stephanie believes her time at UC has allowed her to succeed in the very competitive Sports and Lifestyle Marketing disciplines. She resides in Cornwall, NY with her family.