ECI | ECM ANNIVERSARY CONFERENCE

---
Pioneering a New Direction in Fraud and Financial Crime Investigation and Management
FRIDAY, SEPTEMBER 28, 2018 (HOMECOMING WEEKEND)
Carbone Family Auditorium | Economic Crime, Justice Studies, and Cybersecurity Building
Program begins at 1:30p.m. | Reception at 5:00 p.m.
Early Bird Pricing

$25 (by Sept. 4th)
$35 (Post Sept. 4th)
$5 Current UC student
$20 Reception Only
Register Now →

SPEAKER PROFILES


---
KEYNOTE SPEAKER:
Martin T. Biegelman

Martin T. Biegelman has spent a lifetime detecting and preventing fraud and corruption in various leadership roles in law enforcement, consulting, and the corporate sector. He is a Managing Director in the Risk and Financial Advisory Practice at Deloitte Financial Advisory Services LLP. His work on behalf of corporate management and boards includes internal investigations alleging FCPA, corruption, fraud, conflicts of interest, whistle-blower retaliation and other employee and vendor misconduct. His work also includes developing and enhancing corporate ethics and compliance programs including internal investigative and anti-bribery compliance programs. He has conducted and managed complex and high risk investigations in more than 70 countries.

In 2002, Martin founded and led Microsoft Corporation's Financial Integrity Unit, a highly acclaimed global fraud prevention and anti-corruption program that continues to serve as a model for other global companies. He previously worked at an international accounting and consulting firm providing forensic and investigative services. He is also a former federal law enforcement professional having served as a United States Postal Inspector in a variety of investigative and management assignments.

Martin is both a Certified Fraud Examiner and a Certified Compliance and Ethics Professional. He has written six books on topics such as the FCPA, corporate compliance programs, fraud investigation and prevention, credit card fraud and identity theft, and is a frequent speaker on these subjects. Since 2007, he has been a faculty member for the Society of Corporate Compliance & Ethics' Basic Compliance Academies where he teaches sessions on conflicts of interest, bribery and corruption, and other compliance subjects.

Martin is the former Chair and now Advisor Emeritus of the Board of Advisors for the Economic Crime and Cybersecurity Institute (ECCI) at Utica College. He served on the ECCI Board of Advisors for 15 years and as the Chair of the Board for ten years.

Throughout his career, Martin has received numerous awards and recognition from law enforcement, financial institutions, anti-fraud groups and professional organizations. In 2008, he was the recipient of the Cressey Award bestowed annually by the Association of Certified Fraud Examiners for lifetime achievements in the detection and deterrence of fraud. In 2010, Martin received an Honorary Doctorate of Laws from Utica College for his leadership role on behalf of students and faculty of the college as well as lifetime contributions to fraud prevention and anti-corruption compliance.

---
Alexis C. Bell, MS, CFE, PI

Alexis C. Bell, MS, CFE, PI is the founder and managing partner of Fraud Doctor LLC. She helps companies protect themselves from fraud by specializing in international litigation support, antifraud consulting, training, and board advisory. Bell is a graduate of Cornell University with a Bachelor of Science degree in Applied Economics, completed the ASCENT fellowship at Dartmouth College, and obtained her Master of Science degree in Financial Crime and Compliance Management at Utica College and now serves in an adjunct position within that same program. She has authored three books and broken new ground with academic research in furtherance of the antifraud field.

Bell successfully led the design and implementation of the initial Global Antifraud Program for a European public conglomerate with 165,000 employees. She then pioneered the first comprehensive Microfinance fraud risk management program covering 22 post/active conflict developing countries in the Greater Middle East, Eurasia, Latin America, and Africa. Both initiatives encompassed governance, fraud awareness training, fraud risk assessments, data analysis, investigations, and communication strategies. Bell is the current elected global Chair to the Board of Regents for the Association of Certified Fraud Examiners (ACFE) and appointed board member for the LexisNexis Fraud Defense Network Advisory Board. She is a champion within antifraud communities speaking at conferences & delivering specialized training. She also produces a video podcast series (FraudCast) connecting antifraud thought leaders to global followers.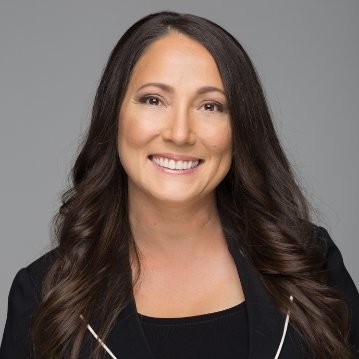 ---
Kyo Marie Dolan '98, G'03, ASAIC

Assistant Special Agent In Charge (ASAIC) Dolan's career with the U.S. Secret Service spans more than 15 years. She currently serves as a senior agency representative focusing on international cyber policy. During her tenure, she has worked to enhance the four pillars encompassing the Secret Service's cyber mission – investigations, protection, policy and intelligence. She directed surge force collaboration missions with Intelligence Community partners in direct support of cyber protective operations for Presidential visits and National Special Security Events. Most recently, ASAIC Dolan served as the Cyber Advisor on the DHS Executive Order Task Force to oversee and ensure adherence to the requirements set forth in the Cyber Executive Order 13800 titled, "Strengthening the Cybersecurity of Federal Networks and Critical Infrastructure," signed by President Trump on May 11, 2017.

In her role as the Cyber Advisor on the DHS Executive Order Task Force, she oversaw and ensured adherence to the requirements set forth in the Cyber Executive Order 13800. ASAIC Dolan drafted language for inclusion in the Cyber Executive Order 13800 product report titled, "Enhancing the Resilience of the Internet and Communications Ecosystem Against Botnets and Other Automated, Distributed Threats" set for President Trump's review in Spring 2018. ASAIC Dolan routinely briefs high-ranking U.S. and foreign government officials as well as private sector entities relating to cyber investigative and protective policy. She reviews and draft responses to Departmental and interagency policy inquiries on a daily basis on behalf of Secret Service senior leadership. In serving as an essential member of the 3-person team that developed the Critical Systems Protection (CSP) Program, ASAIC Dolan and her team drafted the inaugural policy directives for inclusion in the U.S. Secret Service Official Manual in 2012. The CSP Program has been emulated world-wide as it is deemed as the leader in cyber protection programs. As such, ASAIC Dolan has traveled on invitation to assist foreign governments in developing parallel cyber security protection programs.

ASAIC Dolan developed the cyber protection assessment methodology for the CSP Program's daily protective visits and procedures for Critical Infrastructure Protection Subcommittee leadership for DHS-designated Major Events, such as National Special Security Events (e.g. Presidential Inauguration, DNC, RNC, etc). While managing the CSP Program, ASAIC Dolan enhanced its capabilities by cultivating essential interagency partnerships with the Intelligence Community and Department of Defense components to further enhance the Secret Service's ability to combat the enhancing cyber threat to our protective mission as well as the nation's critical infrastructure. This required continuous review of intelligence reporting to effectively manage resources for the CSP Program's network monitoring and sensor deployment platform. The trusted information sharing partnership allowed the CSP Program to proactively address the evolving cyber threat targeting Secret Service protectees and protective venues. ASAIC Dolan collaborated with the Executive Office of the President to develop the first joint Computer Network Defense platform to monitor critical services and networks at the White House Complex.

ASAIC Dolan served as a member of the Secret Service's Electronic Crimes Task Force (ECTF) in Washington, DC; as a Network Intrusion investigator, Computer Forensic Examiner and Mobile Device Forensic Examiner. She conducted hundreds of forensic examinations in direct support of the Secret Service's dual cyber investigative and protective mission. ASAIC Dolan received commendation awards from the Secret Service, U.S. Department of Justice and the private sector for successful investigation and prosecution of significant crimes and emerging threats.
---
Michelle M. Kline '12, G'14

Michelle M. Kline, M.S., CFE, Vice President – Senior Compliance Officer, Five Star Bank, is based in Rochester where she leads the team responsible for implementation of Five Star Bank's Compliance Management Program and providing retail banking and governance-related compliance support, including Regulation O and Privacy. She formally served as Financial Intelligence Unit Team Leader at Community Bank. Michelle received her Bachelor's degree in Economic Crime Investigation in 2012 and earned her Master's degree in Economic Crime Management in 2014.

---
Mark F. McMullen G'05

Mark McMullen joined Citi in 2006; he is presently the Manager of the Ethics Referral Unit and the Florida Service Center Investigative Analytical Unit. Previously, Mark was a Program Manager with the High Risk Unit, prior to that he was the Senior Investigative Manager of the Northeast Investigations, and the Cards Fraud Risk Relationship Manager. Mark received his Master of Science - Economic Crime Management degree at Utica College in 2005, while finishing his twenty-year career as a Detective Squad Sergeant in the New York Police Department's Detective Bureau's Identity Theft Squad, where he managed significant complex white collar investigations.

---
Ann Roman (Nestor-Hubert) '87

With over 26 years of experience as a Special Agent with the U.S. Secret Service (USSS), including over 10 years in management positions, Ann managed oversight of complex security objectives both domestically and internationally. She is expert in building and supervising highly-effective security teams and programs while managing large-scale security projects, tasks and priorities effectively and in a timely manner. Experienced in developing close protection and physical security training programs for law enforcement in the domestic and international arenas, Ann's career spans the full spectrum of executive protection experience. She retired in 2016.

---
Gregory D. Williamson '03, G'06

Greg Williamson is a recognized expert in digital fraud and identity management, with experience that includes fraud strategy and analytics, cyber fraud prevention technology, and product management of a global digital identity product set. Greg is currently the Executive Director, Digital Authentication at JP Morgan Chase, where he leads a team responsible for driving the creation of simple and secure authentication and fraud management tools for the firms digital channels and experiences.

Prior to this, Greg was the VP, Senior Business Leader, Identity Solutions at MasterCard where he led a team responsible for delivering innovative cardholder authentication solutions that provided strong security and a seamless consumer experience for MasterCard cardholders. In this role Greg was also part of a core team responsible for helping to build out the payment tokenization standards that many of todays digital wallets use to power their products. Prior to MasterCard, Mr. Williamson's career spans many years in payment security and fraud prevention with companies including GE Consumer Finance and Fifth Third Bank.

Greg's career began with a strong foundation at Utica College, where he received a Bachelor's degree in Economic Crime Investigation and earned a Master's degree in Economic Crime Management. He has also been an adjunct instructor at Utica College for the Master's Program in Economic Crime.

---
CURRENT FACULTY / STUDENT PARTICIPATING IN CONFERENCE
---
Bernard L. Hyman Jr. '94, J. D., Law

Executive Director of Economic Crime and Cybersecurity Institute, and Professor of Practice, Fraud & Financial Investigation. Hyman is a 1994 alumnus of Utica College who went on to earn his Juris Doctorate degree from Syracuse University. He has been with UC since 2009 as an adjunct lecturer until his promotion to Professor of Practice in 2014. He also served as an Assistant District Attorney in Oneida County, NY where he headed the Economic Crime Bureau for more than a decade. Hyman plays an essential role in providing opportunities to UC students to participate in investigation of crimes against revenue including embezzlement, welfare fraud, insurance fraud, sales tax fraud, and other financial crimes.

---
Suzanne Lynch G'02

Suzanne Lynch M.S. is professor of practice in economic crime at Utica College. Professor Lynch has extensive experience in risk analysis, fraud control development & investigations in the payments industry. She has held fraud management positions at MasterCard Worldwide, Goldman Sachs and Comerica Bank. In these positions, she managed numerous cross functional teams across the organization. At Comerica Bank, Sue had responsibilities for electronic banking fraud investigations for both retail and corporate payments. At Goldman Sachs, Sue implemented fraud control procedures for retail payments associated with online brokerage accounts. Her responsibilities as Vice President, Security & Risk Management with MasterCard, included Fraud Operations review to evaluate the levels of fraud controls at banks and third party processors. Sue also had global responsibility for debit/ATM fraud investigations. She has consulted for companies regarding fraud and money laundering detection strategies for electronic payments. Sue has conducted numerous training sessions on fraud detection, prevention and investigations for global law enforcement groups as well as financial institutions throughout the world.

At Utica College Professor Lynch developed and enhanced undergraduate & graduate course materials and created specific courses for the Master of Science Economic Crime Management Program and the Bachelor of Science – Economic Crime Investigation: Fraud & Compliance Operations, Fraud Prevention Techniques, and Payment Systems courses, serving as the lead academic for the program's newest concentration aimed at prevention and detection. Professor Lynch was also the lead academic on the redesign of the undergraduate online certificate program with courses that enhance relevancy to the investigation of financial crime and the development of the graduate certificates. Her outreach efforts have drawn in entities like the Association of Certified Anti Money Laundering Specialists (ACAMS), the U.S, Marshals Service and the Army National Guard to invest professional effort in aligning respective personnel with tailored certificate programs.

Professor Lynch served as the Director of the Economic Crime Management Graduate Program for Utica College from August, 2011 to August, 2015.

---
Donald Rebovich, Ph.D.

Donald Rebovich, Ph.D., Professor of Criminal Justice is Director of Utica College's financial crime investigation programs (undergraduate and graduate). Dr. Rebovich is also the Executive Director of the Center for Identity Management & Information Protection (CIMIP) of Utica College. Prior to coming to Utica College, Dr. Rebovich served as Research Director for the National White Collar Crime Center (NW3C) & the American Prosecutors Research Institute of the National District Attorneys Association (NDAA). At NW3C he was responsible for directing the national analysis of Internet crime report data generated by the Internet Crime Complaint Center, & directing the National Public Survey on White Collar Crime program.

Dr. Rebovich is co-author of "Identity Fraud Trends and Patterns: Building a Data-Based Foundation for Proactive Enforcement", a national study of U.S. Secret Service identity theft cases covering a six-year period. He is the author of Dangerous Ground: The World of Hazardous Waste Crime, which presented the results of the first empirical study of environmental crime & its control in the United States. Most recently, he co-edited a text entitled, The New Technology of Crime, Law & Social Control. His background includes research in identity crime characteristics, economic crime victimization, and white collar crime.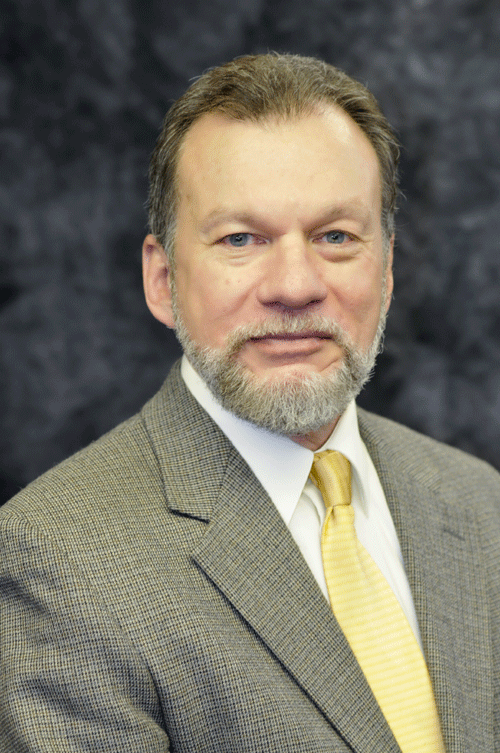 ---
Carly E. Tebolt '19

Carly E. Tebolt '19 is a current Utica College Financial Forensics and Fraud Investigation student and President of the ACFE Student Chapter at Utica College. She recently completed (summer 2018) a Regulatory Compliance Intern position with K2 Intelligence.

---