Celebrating Student Diversity
In 1998, Utica College began a tradition of celebrating our students' rich multicultural diversity. The flags on display in the Ellen Knower Clark Lounge reflect the various nations in which the current year's students hold citizenship. The flag display changes each year, depending on the make-up of the student body.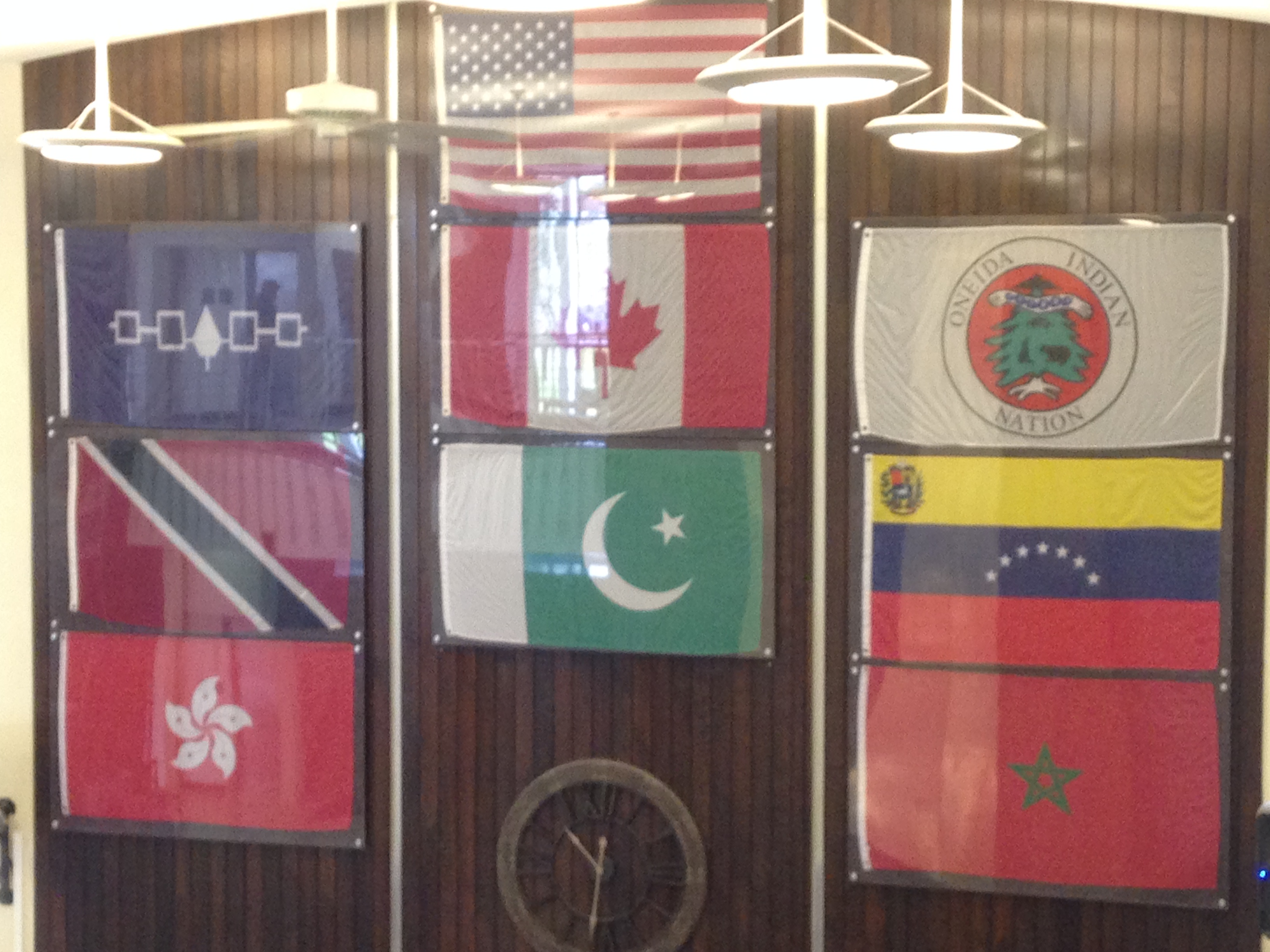 However, some flags never change; the flags of the United States of America and Canada are permanent representations of students always present at Utica College. Also, the flags of the Onondaga and Oneida Indian Nations stay put. The Oneida Indian Nation flag was most recently presented to UC in Spring 2002.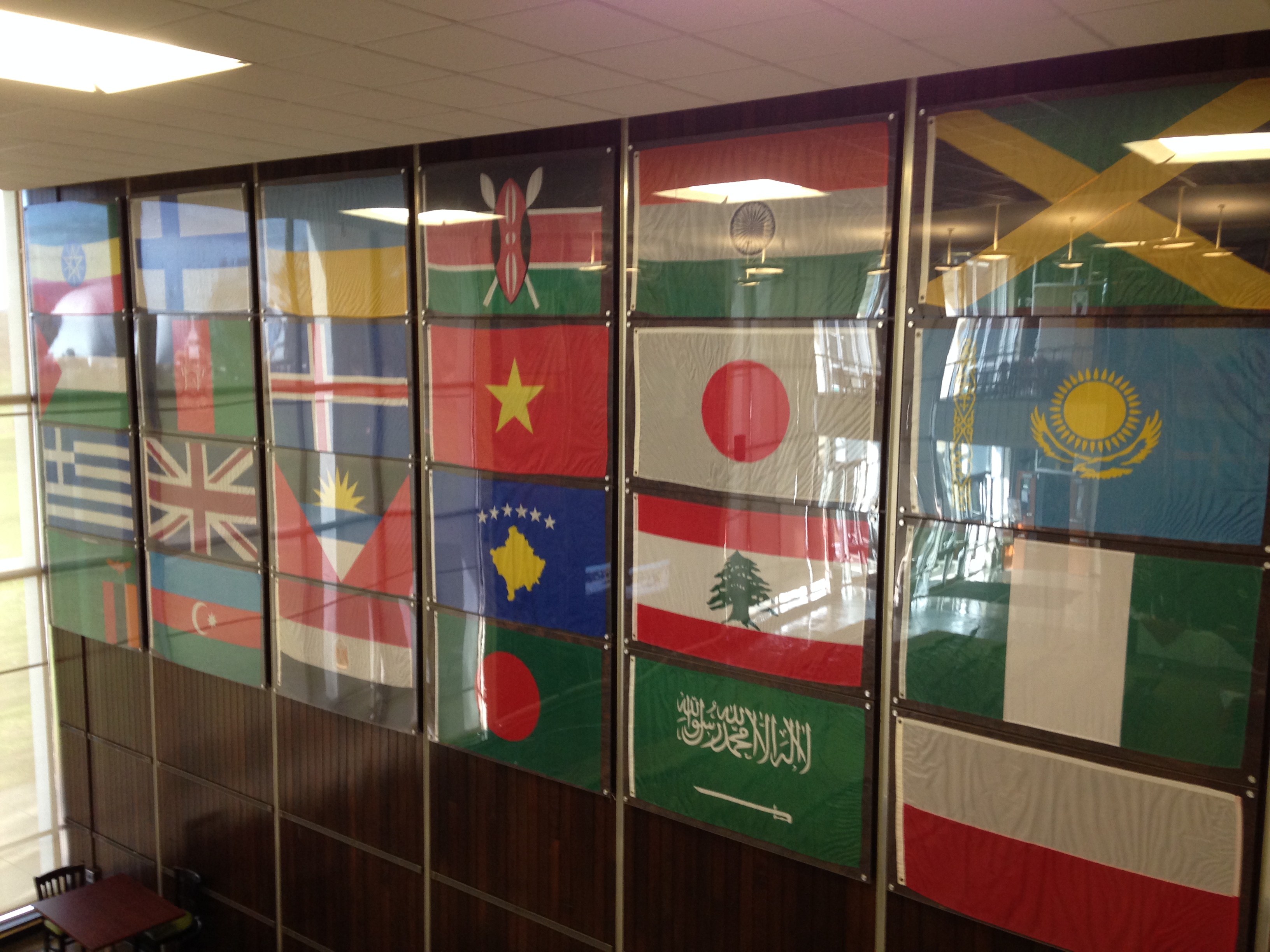 The change in the display takes place in November, when Utica College observes International Student Day, nationally on November 15th. UC plans a flag ceremony as well as other celebrations, sometimes including specialty food items from other countries, in order to celebrate the specific countries our current students represent.
For more information on our International Population or the International Students' Day celebrations, visit the
Office of International Education.