Applying To Utica College

Freshman Students


ON CAMPUS PROGRAMS:

Apply Online: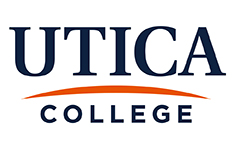 Use Utica's Application →
Note: Be sure to print high school report form, fill out student section, and submit to your school counselor for completion. Application is not complete without high school report.


Use Common Application →
Note: If you choose to self report your SAT or ACT scores on the Common Application you must submit official score reports from the College Board or have scores included on your high school transcript. If scores are not self reported accurately it could affect your acceptance to Utica College.
Apply By Mail:
Note: Print application form includes high school report.
ONLINE PROGRAMS: