Dialogue on Race and Equity
Utica College's Office of Diversity, Equity and Inclusion facilitates ongoing dialogues to create a better, more equitable, society. These discussions involve members of the Utica College and surrounding community, and experts in their fields sharing experiences, knowledge and a wide array of perspectives.
---
The School of Business and Justice Studies, Office for Diversity, Equity, and Inclusion and Center for Career and Professional Development presents:
We the People 2: Persistent Uprising and the Juxtaposition of the People, the Work, and People Who are Likely to Experience the Practice and Enforcement of the Law
Ostensibly there is a perception about the role of police and law enforcement professionals, educators and practitioners alike, that they need to be more outraged and vocal against police brutality and use of excessive force toward members of black and brown communities in America. This conversation attempts to better understand the people behind the work and how their professional practice and differences in their respective backgrounds informs their approach to the work they do; concurrently, we seek the perspectives of those who are studying the law and their experiences as members of the communities law enforcement professionals serve.
WATCH THE FULL VIDEO ABOVE
About the Featured Speakers
Stephanie R. Nesbitt 
Working as a risk manager and practicing attorney in both the retail and healthcare industries for nearly two decades, Stephanie R. Nesbitt, JD, MBA is Dean of Utica College's School of Business and Justice Studies and Associate Professor of Risk Management and Insurance. Her research interests focus on the development and implementation of business education programs, the impact of teaching modalities on student success, and the legal/regulatory/risk implications of business' ever-increasing reliance on cyber technology.
Bernard L. Hyman, Jr. 
A prosecutor for more than 18 years, Bernard L. Hyman, J.D., C.F.E. '94 is Professor of Practice in Fraud and Financial Crime Investigations. As Bureau Chief of the Economic Crime Unit, he has supervised numerous investigations working with local, state, and federal law enforcement agencies and has served on several leadership groups aimed at fostering better relations between law enforcement and the community they are sworn to serve.
Robert Swenszkowski
Employed in the criminal justice system since 1992 in a myriad of capacities such as Correction Officer, Deputy Sheriff (Civil), Police Officer, Police Chief, Oneida County Undersheriff and Assistant Sheriff, Robert Swenszkowski, M.S. is a Professor of Practice of Criminal Justice. Having served on the Oneida County Juvenile Diversion Committee, he was tasked with addressing the revisions in the Juvenile Justice System through the NYS "Raise the Age" initiative, focusing on diversion programs for juveniles in efforts to prevent exposure into the criminal justice system.
Suzanne Lynch
With extensive experience in risk analysis, fraud control implementation and investigations in the financial services industry, Suzanne Lynch, M.S. is the former vice president for security and risk management at MasterCard Worldwide and held fraud management positions at Goldman Sachs and Comerica Bank. As Professor of Practice in Economic Crimes, she was recently named Director of the Financial Crime and Compliance Management program and serves as Assistant Executive Director of the Economic Crime Institute.
Musco Millner
A retired captain and 26-year veteran of the New York State Police, Musco Millner is the Director of Campus Safety at Utica College. A longtime adjunct professor in mathematics, Millner earned a bachelor's degree in mathematics from University at Albany, a master's degree in mathematics education from SUNY Empire State College, and is currently pursuing a Ph.D. in Curriculum and Instruction with a specialization in Mathematics Education. He recently received the SUNY Chancellor's Award for Excellence in Adjunct Teaching.
Robert A. Price Jr.
A Professor of Practice of Cybersecurity at Utica College, Robert Price Jr, M.S. has received extensive computer forensics training through the Federal Bureau of Investigation's Computer Analysis Response Team (CART) program and industry-leading organizations that include but are not limited to Guidance Software, MSAB Microsystemation, and BlackBag Technologies. He works part-time as a Forensic Digital Evidence Analyst II at the Monroe County Crime Laboratory in Rochester where he serves as a Task Force Officer for the Western New York Regional Computer Forensics Laboratory (WNYRCFL).
Jawwaad Rasheed
A Family Court Magistrate for Oneida County, Jawwaad Rasheed was born in Buffalo, NY and is one of 14 children born to former sharecroppers from Yazoo City, Mississippi. Graduating Magna Cum Kaude from Amherst College with a B.A. in Political Science and World History with a minor in languages, he graduated Magna Cum Laude with a Jurist Doctor degree in corporate law and a post doctorate degree (LL.M.) in International Law. His vast experience includes work for the Judge Advocate General Office of the U.S. Army, the U.S. State Department, various U.S. Corporations and multinational corporations. Leaving corporate practice in 1987, he became an ADA for Monroe County District Attorney's Office, and later a Deputy County Attorney in Rochester before his magistrate role in Oneida County Family Court.
Camille Martin
A fourth-year student from Brooklyn, New York who is pursuing a major in Criminal Justice with a minor in Criminal Intelligence Analysis at Utica College and is actively involved in various clubs on campus.
Enmanuel Mateo 
A senior at Utica College from Syracuse, New York majoring in Cybersecurity, Enmanuel expresses that he has experienced firsthand, on multiple occasions, the damage that can be caused by the division and distrust between a community and local law enforcement.
Daryl Savage
A sport management major in his third year at Utica College, Daryl comes to UC from Pine City, NY and is a member of the UC Pioneers football team.
Joe Quinn
A senior at Utica College majoring in Business Management with a minor in Philosophy of Law, he is the President of Mock Trial and Chief Justice of the Student Senate at Utica College, among other involvement. He says that in his various roles, he interacts with government on a very micro level and hopes to one day apply the skills learned on a more macro scale.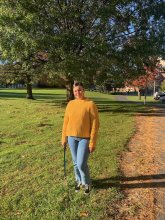 Jaydy Hernandez
A sophomore at Utica College majoring in Criminal Justice with a concentration in cyber-criminology and policy, Jaydy comes to Utica College from Washington Heights in New York City and currently works as a programming intern in the K. Della Ferguson Womyn's Resource Center.
About the Moderators
Anthony Baird (Faculty Segment Moderator)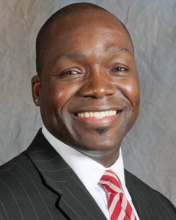 Vice President for Diversity, Equity, and Inclusion Dr. Anthony M. Baird, Ed.D. earned his bachelor's degree from Utica College in 1993 and earned his doctorate in higher education leadership from Johnson and Wales University. He retired recently from UMass Dartmouth, Charlton College of Business Business Innovation Research Center where he was the Director of Corporate Programs Development and Career Management and Coaching Services. He is principal consultant of I Am EPPIC Enterprises LLC, an educational, personal and professional coaching enterprise and author of PassPORTS, ClassROOMS, and JobMARKETS, Growth Planning Strategies for Student Success with Dorrance Publishing Inc.
Halina Lotyczewski (Practitioner Segment Moderator)
Executive Director of Career and Professional Development at Utica College, Halina Lotyczewski, MSW has 13 years experience in the career development field, with knowledge in organizational management, career coaching, campus employment, and employer relations functions. Halina is actively involved in boards and associations including the BOCES School and Business Alliance, the Central New York Recruiting Consortium, and the Central New York Career Development Association, where she served as past President. Additionally, Halina has been recognized with awards such as Utica College's Excellence in Fostering a Diverse Campus Community, Mentor of the Year, and the Dean Robert Woods Student Life Award.
Alane Varga (Student Segment Moderator)
Dean of Diversity, Equity, and Inclusion, Alane Varga was a member and eventual co-chair of Utica College's Multicultural Programming Committee, which later became the UC Diversity Committee. She continues to work with committee members to help create and sustain a welcoming and inclusive community through programs, activities, and events. Her oversight of campus-wide diversity initiatives over her many years at UC have been successful because of the collaborative relationships she has forged with numerous students, faculty, and staff.
Previous Dialogues and Discussions
Contact Us
Vice President for Diversity, Equity and Inclusion
I would like to see logins and resources for:
For a general list of frequently used logins, you can also visit our logins page.