What We Do
The Office of Academic Affairs oversees the University's academic program, faculty, and related educational activities and includes the office of the Provost, Senior Associate Provost and Dean of Graduate Studies.
Phone
(315) 792-3122
Email
Department Type
Office Location
DePerno Hall
A Message from the Provost:
Welcome to Utica University, an exciting place to study and to grow intellectually and socially. We strive to offer our students the finest learning environment led by faculty whose first priority is teaching. Whether undergraduate or graduate, full-time or part-time, our students receive personal attention from faculty and experience academic programs that are consistent with the finest of liberal and professional learning.

The University's mission is to educate students for rewarding careers, responsible citizenship, and fulfilling lives and our academic programs are guided by the University's mission and by 5 key intellectual skills that are critical to a liberal education. You can read the full version of the University's mission and values at Our Mission and the 5 key skills of liberal education are spelled out at Our Academic Promise.
You can find details of all the academic programs we offer at Academic Programs. For students who wish to accelerate their studies by taking classes in the winter or summer, or for people looking for professional development courses, details are at the Office of Graduate Studies. We also have several institutes and centers that promote learning and research in a wide range of topics and you can find information about them in the Directory.
Information about institutional and program-specific accreditation can be found in our Accreditation section.

Utica University is committed to excellence in everything we do. We fulfill this commitment by continually assessing the quality of our programs and measuring the progress made by our students. For details of how we do this, see our Academic Assessment area.

Programs at Utica University are grouped together into three academic Schools, each headed by a dean. You can find contact information for each School, office, and person in our Directory, as well as learn more about Utica's Institutes and Centers.

If you have specific questions, please don't hesitate to contact me or anyone in our Academic Organization. I can be reached by email at provost@utica.edu, by phone at (315) 792-3122, or by fax at (315) 792-3702.
I look forward to seeing you on campus!

Best,

Todd J. Pfannestiel, Ph.D.
Provost and Senior Vice President for Academic Affairs
Academic Resources
Assessment is systematic inquiry in support of student learning. Good assessment provides insight into how well we are achieving institutional goals and how well students are accomplishing the learning goals in their academic programs.
Undergraduate Students
As a student at Utica University you need to complete the general education core, an academic major, and elective courses. The general education core provides a broad-based liberal education and is designed to help you develop the intellectual skills you need to succeed, not only in your career but also as a flourishing individual and responsible citizen. An academic major provides a focused program of study leading to a degree. Elective courses can be chosen from any course in the catalog, including physical education courses.
If you are coming to Utica University as a transfer student: 

You may be exempt from all or part of the general education core requirements. For details contact The Office of Admissions or a School Office, or see the University's catalog. See also our list of articulation agreements with regional junior colleges.

In order to be graduated

You will need to complete an academic major. All the majors offered by Utica University are listed on our Academic Programs page. Some of the programs listed are minors or certificates which do not count as majors necessary for graduation, so please read the descriptions carefully.

If you need help in choosing a major:

 You will be assigned an academic adviser who can help you. To learn more about the advising process, visit Academic Advising and, to see a list of the courses being offered, see our course schedule.
Graduate Students
Requirements for graduate students are set by the individual programs. Links to each of the graduate programs can be found on the academic programs page. You can also view or download our current graduate catalog from the catalogs section.
Services for Students
Utica University has a number of services that are open to both graduate and undergraduate students.
Other Opportunities
While you are here you will want to take advantage of the opportunities provided by the athletic program, student clubs and societies, and the local community. Utica University also has an exciting variety of opportunities to study abroad. Visit the Office of International Education in White Hall for more information.
The Utica University Honors Program is a community of talented scholars fully integrated with the University's larger academic community.

The Honors Program fosters academic excellence by bringing together and supporting students committed to making the most of their studies. It emphasizes the interrelationship of knowledge and offers students the strongest possible education in the liberal arts in the belief that it will be the best foundation for any major and the best preparation for a successful future. It also provides students with opportunities for challenging and rewarding study and research under the close guidance of faculty tutors.

The Honors Program is structured with two divisions: General University Honors (usually completed in the freshman and sophomore years) and Major Honors (junior and senior years).
General University Honors
Requirements parallel the Utica University Core Program and include classes limited to honors students, two in each semester of the freshman year and one in each semester of the sophomore year.
Total credit hours required for General University Honors is the same as for the regular core.
Student completes English 102H, a section of Written Communication reserved for honors students, to fulfill the writing requirement of Component One.
Honors students do not take the regular English 101-102 sequence.
Student completes the Core Program, including some special sections of required courses reserved for honors students.
Student completes Honors 259, an interdisciplinary seminar designed for honors students that explores various topics from the points of view of different academic disciplines.
Student achieves a cumulative grade-point average of 3.2 for the freshman and sophomore years or until the core requirements are completed.
Major Honors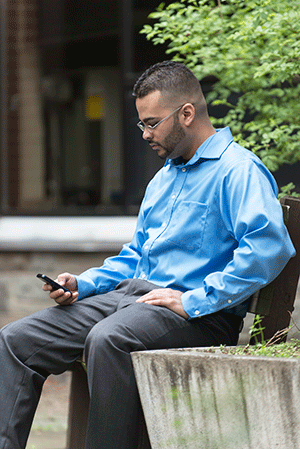 Requirements are established by individual academic departments. They include, but are not limited to, the following:
Student completes six credit hours of course work with honors designation that culminates in an honors project (research or creative) to be presented to the academic community.
Student completes special requirements, if any, of the individual department.
Student maintains a 3.2 cumulative grade-point average.
Opportunities and Advantages
Special classes with limited enrollment.
Unique opportunities for research and creative exploration and for close association with faculty members.
Participation in the Honors Association.
A variety of social and cultural activities, such as theatre, trips, receptions for guest lecturers, and gallery tours with visiting artists.
Privilege of early course registration.
Achievement recorded on permanent University transcript.
Strengthened academic credentials for graduate school and career placement.
Eligibility
Admission to the Utica University Intermediate Honors Program is by invitation of entering first-year and transfer students whose academic records reveal strong potential for success. Students will receive an invitation from the admissions office shortly after they have been accepted to the University.

Successful applicants who accept the invitation to the program will receive an additional monetary award as long as they remain in the honors program and complete the courses satisfactorily.

For further information, please contact Dr. Leonore Fleming, Associate Professor of Philosophy, Director of the Honors Program, at (315) 792-4524.
An abundance of useful information including: policies regarding academic dishonesty, tips on using Banner web, academic advising,  forms to use for applying for grants, curriculum change forms, inclement weather memo, Frequently Asked Questions, and the AAUP-UC Contract. 
Utica University offers several institutes and centers that involve participation from throughout the University and the public to address issues of common interest and concern. These institutes and centers offer programs and conduct studies that focus on specific cultural, professional, and intellectual topics; provide services to students and the public; and bring a wide range of experts to the University to speak to interested groups.
The Office of International Education provides support for the international student and scholar population of Utica University. Our goal is to integrate our international students and visiting international scholars into the Utica community to maximize the benefits of their stay with us. 
Important Information | Notifications
Utica University offers programs which are intended to prepare students for professions involving certification or licensure. The grid below shows the states for which Utica University's programs satisfy the educational requirements for licensure. Please note, individual states may require additional non-educational requirements (such as a criminal background check).

The information contained in this table is affirmed by the relevant program directors and is reviewed on a regular basis. However, specific state requirements may change between review periods and students are encouraged to confirm this information with state licensing authorities in the states where they intend to work.

State Licensing Programs
Any student who has been treated unfairly will have the right to be heard fairly and promptly. The University recognizes that disputes may sometimes arise and requires the parties involved to resolve the conflict informally whenever possible. If resolution cannot be reached, a formal complaint can be submitted to assure impartial and equitable resolution.
Student Location Confirmation
In accordance with federal code amendment 34 CFR--PART §600.9(c)(2)(ii) effective as of July 1, 2020 and the National Council for State Authorization Reciprocity Agreement (NC-SARA) rules listed in the NC-SARA Manual 20.1, the University has established the following process for confirming student location.
The location of each student is initially determined by the information provided at the time of enrollment.
It is the student's responsibility to inform the University of any change in their location.  This can be done by completing an address change.
Students are required to complete an address verification at the commencement of each semester.
This applies equally to all students enrolled at Utica University.
I would like to see logins and resources for:
For a general list of frequently used logins, you can also visit our logins page.