Career Services at UC
Helpful Web Sites

The one-stop career and self-development site devoted to serving the cultural and career-related needs of underrepresented minorities.

---
INROADS is a non-profit organization that trains and develops talented minority youth for professional careers in business and industry.

---
Our online Career Center and job bank offer free, practical tools for searching and applying for jobs with employers who are interested in recruiting a diverse workforce.
---
---
WorkplaceDiversity.com has an extensive database of employment opportunities across all sectors nationwide.
---
Students with Disabilities
---
Career Opportunities for Students with Disabilities (COSD) is a unique and dynamic national professional association comprised of more than 600 colleges and universities and over 400 major national employers.

---

JAN provides free consulting services for individuals with physical or intellectual limitations that affect employment. Services include one-on-one consultation about job accommodation ideas, requesting and negotiating accommodations, and rights under the Americans with Disabilities Act (ADA) and related laws.
---
Veterans

VetCentral offers information, tools, and resources specifically for veterans seeking employment.
---
The New York State Division of Veterans' Affairs provides tools, resources, and services available exclusively to veterans.
---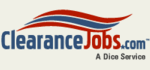 Clearance Jobs provides a searchable database populated with positions requiring various security clearance levels.
---
The Veteran Mentor Network is a LinkedIn group whose mission is to combat veterans unemployment and to provide effective coaching to veterans and service-members.
---

LGBT
The largest civil rights organization working to achieve equality for lesbian, gay, bisexual and transgender Americans. The Human Rights Campaign also compiles a Corporate Equality Index, rating workplaces on LGBT policies and work practices.

---