About This Program
You're fascinated by the science of life. You're curious about the diversity of living organisms that inhabit our planet and the complex ways they function, from molecules all the way up to ecosystems. You want a future with a wide range of opportunities including careers in healthcare, industry, research, and environmental biology. Biology may be the major for you.
Department
Why Utica College
The biology major at Utica College educates students about life science by helping them to become active scientists. Students benefit from extremely personalized training and an innovative curriculum that features a strong focus on research methodology, hands-on learning, and rich opportunities for both laboratory and field research, both independently and with faculty. Students can earn research credit, gain valuable field and lab experience, and publish their research in peer-reviewed scientific journals. Many biology professors have been honored with the college's awards for distinguished teaching, research, or both.
Research-Based Curriculum
We train our students in professional research methodology in the very first year. Our students take a full year of Research Methods along with General Biology courses before moving into more specialized biology coursework.Research skills are reinforced in laboratory courses involving real research projects. By the time many of our students conduct independent research for credit under the guidance of a faculty member, they are prepared to: design, implement, present at national conferences, and publish their projects in peer reviewed scientific journals. The research training we offer ensures that our students can understand and evaluate research and scientific concepts published in a wide variety of fields. These skills prepare our graduates to apply cutting edge research findings to their work, regardless of their chosen field.  Biology majors may tailor their required and elective courses toward pre-professional (med, dental, vet, etc.), educational, research, technology, or other career goals. 
Special Opportunities
Students will find abundant opportunities to explore laboratory and field biology. Coursework spans modern biology disciplines from molecular and cellular biology to organismal biology, evolution, behavior, and field ecology. Students perform field studies in the nearby Adirondacks and employ state-of-the-art recombinant DNA techniques in gene cloning and mapping experiments in our laboratories. Students have discovered new gene functions at the nearby Masonic Medical Research Laboratory.  Utica College biology students present their research at international, national, state, regional, and local conferences and publish their research findings in the scientific literature. Student research has been internationally recognized by various media and supported by grants from the National Institutes of Health, the National Science Foundation, the National Geographic Society, the New York Energy and Development Authority, and Sigma Xi.

If you would like to be part of a vibrant, scientific community, come visit us or drop us an email to discuss opportunities.
Biology Honors:

Students must submit their intentions to apply for major honors to the Biology Department Chair in writing by April 1st.

In order to be considered for Honors in Biology, the following requirements must be satisfied.
The student must have Biology GPA of at least 3.4 in all Biology courses taken at Utica College and an overall GPA of at least 3.0.
The student must take BIO 450 in their junior or senior year and present their findings at the Annual Undergraduate Research Conference (or similar venue).
The Biology Faculty will evaluate the student's credentials and then select those who shall receive Honors. The student's participation in departmental activities will also be considered.
For those students selected, the transcript will read Bachelor of Science with Honors in Biology.
A Utica College degree in biology prepares students for a wide range of scientific, environmental, and commercial careers. Those who wish to pursue graduate or professional study find that a UC degree enables them to compete at a high level in gaining entry to and successfully completing such programs. 
 
* Clinical/Health: Medical, Veterinary, Dental, Optometry, Podiatry, and Pharmacy School
Utica College Biology graduates with strong performance are highly competitive and regularly accepted into dental, medical, optometry, pharmacy, podiatry, veterinary and public health schools.The Advisory Committee for the Health Professions, composed of Utica College faculty, community clinicians, and health professionals, works directly with individual students as they prepare for entrance into professional programs. For more information about the ACHP, visit: www.utica.edu/achp 
 
* Research: Graduate School
Many Utica College students choose to attend graduate school where they receive advanced degrees (M.S., Ph.D.) and perform cutting edge research in a variety of biological and related disciplines. Graduates from the Utica College biology program are regularly accepted to and successful i competitive graduate programs.
 
* Teaching
Students can graduate with a degree in biology and a minor in education. New York State requires teachers to major in a field in which they wish to teach. We work closely with the Education program to ensure that biology majors with an interest in education are well prepared to receive their Biology and General Science teaching certificates. New York State requires that a M.S. is completed within three years for permanent certification., and an M.S. in Education may be earned at Utica College.  There is currently a strong need for secondary school science teachers in Upstate N.Y. 
 
* Research and Lab Technology
Students interested in working in research and development are regularly hired for jobs as laboratory technologists and research assistants in hematology, pharmacology, and industry with the B.S. in Biology.
 
* Environmental Careers
Graduates from the Utica College biology program who are interested in environmental biology pursue careers in forestry, fish and game management, range management, environmental assessment, conservation biology, and pollution measurement and control.
 
* Business and Industry
  Biological career options in business and industry are diverse and may include fields such as mortuary science, biotechnology, pharmaceutical sales, biotechnology, or technical writing.
 
* Government Service/NASA/Military
Increasingly, understanding of biological systems is important in space exploration, military readiness, policy, and governance. Our students are prepared to use their biological training in research and applications within the government.
Get Biology Major Course Credit For Your Internship:
BIO470 Biology Practicum Internship Course: Applied experience in a specific field of study. Interns will work with or shadow a professional in an applied area of biology, prepare a manuscript and oral presentation describing the experience. Prerequisite: 25 credits in Biology. Prerequisite(s); if any: 25 credits in Biology.

Lists of Potential Internships and Jobs
The biology curriculum is designed to provide a thorough education in classic principles and techniques, and enables students to apply these tools and concepts to contemporary issues. It also provides flexibility and the opportunity to explore both field and laboratory courses, from molecular to ecosystem level biology. 
Contact Information
(315) 792-3006
General Information
Utica Excellence, Utica Value
Biology at Utica
"What I've found is something I really like to do; a skill that I can apply to truly help people, to truly change people's lives."
Career Opportunities
As a core of scientific study, biology expands into multiple areas, industries and specialties, with related career fields that can include:
Research
Teaching
Healthcare
Manufacturing
Management
Engineering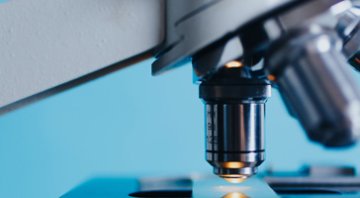 Choices
UC offers nine laboratories dedicated to biology instruction and research on campus.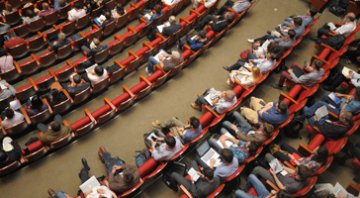 National Exposure
23 students presented research at national conferences, and faculty published 14 research articles with 8 student co-authors in the past 5 years.
What You'll Learn
The biology major begins with general biology and research methods courses during the freshman year, followed by foundational study in:
• Cellular/Molecular Biology
• Ecology / Evolution
• Structural/Functional Biology
• Organismal Biology
as well as upper-level biology electives and a three-credit senior-level integrated biological experience.  Graduates are proficient in research and technical skills including experimental design, microscopy, molecular techniques, basic biochemical analyses, dissection, and computer use.
A Degree That Works
A UC biology degree prepares students for career paths in medicine, teaching, research, environmental management, and commercial industries. Many graduates go on to earn advanced degrees and have taken leadership positions at:
Kaiser Permanente
Johns Hopkins University
Cornell University
Bristol-Myers Squibb
General Electric
AstraZeneca Pharmaceuticals
IBM