Welcome to UC Biology!
Biology students at Utica College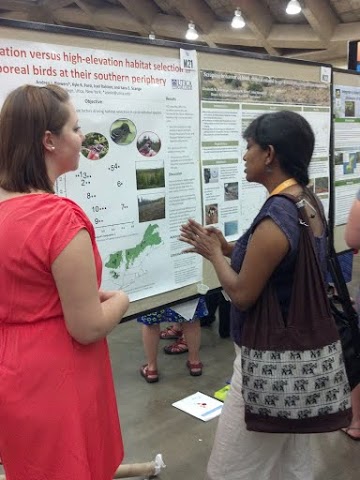 learn about science by becoming active scientists. We emphasize the process of interpreting and creating biological knowledge by building real, hands-on research projects into our courses and by encouraging students to become involved in the ongoing research programs of our faculty. In this way, our curriculum extends beyond the traditional boundaries of the classroom to field and laboratory studies, seminars, conferences, and publications.
Personalized Training:
Our students work directly with faculty in courses and while performing original research. Our classes are
small, our lectures and labs are taught by faculty, and there is plenty of one-on-one interaction between students and faculty. The Biology Department is a community of scientists where hard work, positive attitudes, and a love of science are valued. Our faculty help when needed and provide a supportive and rigorous intellectual environment.
Innovative Curriculum:
We train our students in professional research methodology in the very first year. Our students take a full year of Research Methods along with General Biology before moving into more specialized biology coursework. Research skills are reinforced in laboratory courses involving real research projects. By the time many of our students conduct independent research as Seniors, they are prepared to design, implement, and publish their projects in reputable scientific journals. Research training ensures that our students can understand and evaluate research published in a wide variety of fields; our graduates will always be ready to apply cutting edge research findings to their work, regardless of their chosen field.
Flexibility:
Students engage in research both within the structure of standard courses and independently, under the guidance of a faculty member. Biology majors may tailor their required and elective courses toward pre-professional (med, dental, vet, etc), educational, research, technology, or other career goals. Utica College biology professors encourage an informal and candid rapport with students, and each student's individual goals are acknowledged and nurtured.
Facilities:
The Biology Department occupies nine laboratories dedicated to instruction in gross anatomy; anatomy and physiology; microbiology; genetics, molecular biology, and developmental biology; cell biology and physiology; botany, ecology, and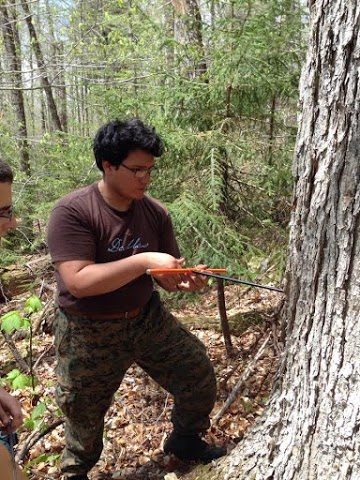 freshwater biology; human nutrition; invertebrate and vertebrate zoology, and general biology and has dedicated research space for faculty and students conducting lab research. Lake Julia Preserve, a wildlife sanctuary owned by The Nature Conservancy and located 23 miles north of Utica, is the site of ongoing field studies in climax forest, bog, and swamp habitats. Utica Marsh, an urban marsh, has also been the site of several new field projects dealing with light pollution and ecotoxicology.
Special opportunities:
Students will find abundant opportunities to explore laboratory and field biology. Course work spans the disciplines of modern biology,
from molecular and cellular biology to organismal biology, evolution, behavior, and field ecology. Students have performed field studies in the tropical rain forests of Trinidad and Tobago and in the nearby Adirondacks, and employ state-of-the-art recombinant DNA techniques in gene cloning and mapping experiments. Utica College biology students have published in scientific journals and presented papers on their research at state and national meetings, received national grants to support their research, and have been nationally recognized for their work through awards and news stories.
If you would like to be part of a vibrant, scientific community, come visit us or drop us an email to discuss opportunities.
Without any doubt in my mind, one of the only reasons that I was able to complete my education and successfully enter my current position as a Ph.D. candidate in genetics was due to the constant support and guidance that I received at UC.