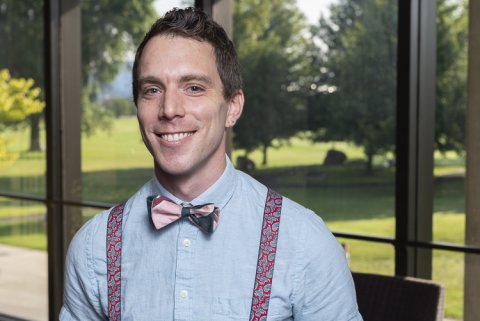 Position
Assistant Professor of Biology
Phone
(315) 792-2326
Email
Office
312 Science Annex
School of Arts & Sciences
Position type
Biography
I am an aquatic microbial ecologist and biogeochemist. Broadly, I am interested in how microbial diversity and activity affect nutrient cycling in lakes, rivers, estuaries, and the ocean. My primary focus is determining how specific microbial clades, particularly archaea, affect nitrogen-cycling rates. I am also interested in using methods from microbial ecology to track the spread and source of antimicrobial resistance genes in the environment. I have always enjoyed doing research in local environments, and am currently developing field-based projects to study aquatic ecosystems throughout New York.
Students in my research group can learn methods from microbial ecology, bioinformatics (including amplicon sequencing, metagenomics, and metatranscriptomics), cultivation-based microbiology, and isotope geochemistry to approach these types of questions. These tools are widely applicable to many other scientific questions, and I am typically interested in anything involving microbes, nutrients, or water.
If you are a student who thinks this type of research sounds fascinating, or if you have an idea for a project using these types of scientific techniques, I encourage you to contact me or stop by my office. I am always excited to talk about potential student research projects over coffee or tea!
As an educator, I enjoy developing long-term project-based exercises for science courses, particularly those involving field work. I often try to mimic the scientific process in my courses, including reading primary literature, scientific writing, and data interpretation and analysis. Currently I am also working on incorporating modern computational techniques into my courses using open-source software and high-performance computing servers. I am also committed to learning and using inclusive teaching methods that create warm learning communities and facilitate success for all students in my courses.  
I would like to see logins and resources for:
For a general list of frequently used logins, you can also visit our logins page.