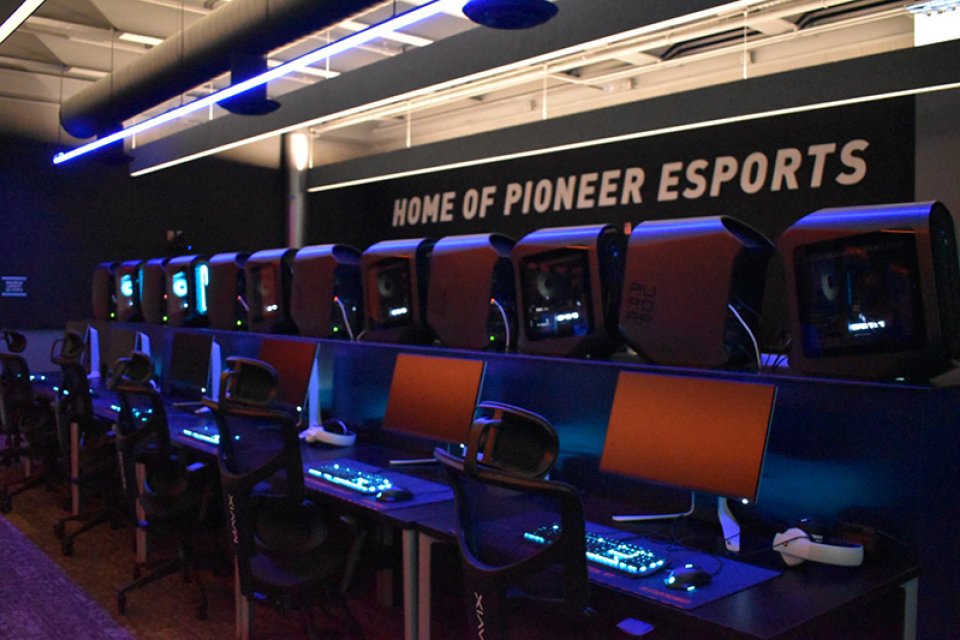 Get hands-on experience, funplay, and more! You'll also meet the Captains of our Division 1 Varsity competitive teams and staff.

This event is for gamers and prospective students interested in learning more about esports. Gamers of any skill or interest level welcome!
Schedule
11:00 am - 11:30 am: What is Esports?
11:30 am - 12:00 pm: Meet the Captains, Coaches, Staff, Players, and Director
12:00 pm - 1:30 pm: Campus tour and Lunch
1:30 pm - 5:00 pm: Freeplay - Stations open for everyone. Challenge one of our captains to a 1v1 match!
Utica Esports is recruiting for all titles.
 
Additional Events
Cynkus Family Welcome Center - Utica University
Cynkus Family Welcome Center - Utica University
Cynkus Family Welcome Center - Utica University