About This Program
Contact Information
(315) 792-3006
General Information
Utica Excellence, Utica Value
Physical Therapy at Utica
"Utica has a great PT program. They have the gross anatomy lab right on campus, which is huge. With the health studies classes I've taken so far, I really like the program and I really love all my teachers. I've learned a lot."
Graduation Rate
98.6%
Licensure Exam Ultimate Pass Rate
95.8%
Employment Rate (6 months after licensure)
100%
Career Opportunities
Utica's physical therapy program prepares students for success in one of the nation's fastest growing fields, and in a myriad of work environments, including:
Hospitals
Nursing and Residential Care Facilities
Private Practice
Rehabilitation Centers
Home Healthcare Services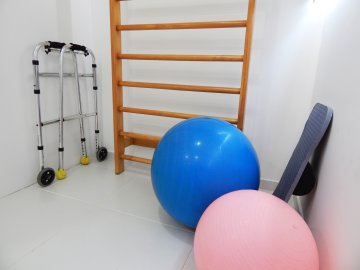 Get Licensed
Graduates of the Physical Therapy Program are eligible for the National Physical Therapy Examination (NPTE) and licensure in all states.
What You'll Learn
The physical therapy curriculum integrates traditional instruction with case analysis to guide, stimulate, and challenge student learning, while fostering development as professionals with sound reasoning skills. Capstone projects under faculty supervision provide opportunities for students to meet the profession's expectation for students to become consumers of research. Students will participate in 30 weeks of full-time clinical education experiences in a variety of settings, working with individuals across the lifespan.
Physical Therapy at Utica College
A Degree That Works
Utica's physical therapy program prepares students for success in one of the nation's fastest growing fields, with alumni going on to accept jobs at numerous institutions, including:
Samaritan Medical Center
Garner Physical Therapy Center
Kessler Institute for Rehabilitation
Athletic Orthopedic Neurological Physical Therapy
St. Luke's Hospital
Physical Therapy for Women (Wilmington, NC)
Susquehanna Nursing and Rehabilitation Center
Bridgewater Center for Rehabilitation and Nursing