Pioneer Village Coming Fall 2019!


About Pioneer Village

Pioneer Village will consist of three student residence buildings containing twelve gender-inclusive suites. The $14 million development is designed to house a total of 144 junior, seniors and graduate students. Each suite will be apartment-style with four bedrooms each, two full bathrooms, a full kitchen.
The plan also includes a separate community building that will feature a multi-media room, conference space, kitchen, and other amenities. The community building and residential buildings will be located next to the tennis courts, near the Todd and Jennifer Hutton Sports and Recreation Center.

Facts and Details
Capacity: 144 students


3 student residence buildings


Apartment-style buildings


4 single gender-inclusive rooms per suite with double beds


Full kitchen with stove and dishwasher (residents will still be required to purchase an on-campus meal plan—more details about a lower cost Pioneer Village option coming soon!)


2 full bathrooms per suite


In-apartment laundry facilities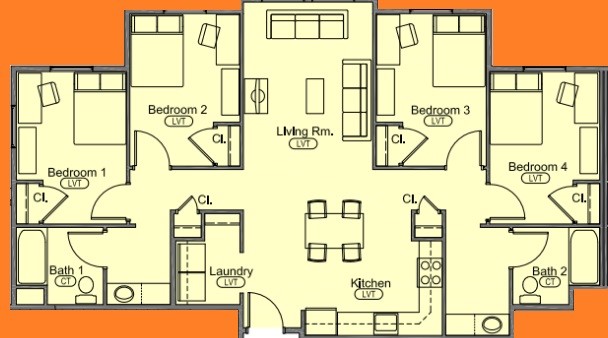 Housing Selection Information
The Pioneer Village is designed for juniors, seniors, and graduate students

Pioneer Village housing selection process will take place earlier than the normal housing selection process.
All parties must have paid the $200 housing deposit to the Center for Student Success by March 15, 2019.


Live Streaming Video
---
Utica College Press Releases