Student Living and College Engagement
The Professional Staff in SLCE

Executive Director for Student Living and College Engagement

Scott Nonemaker

Scott started his career as an RA at SUNYIT in the fall of 1995 and was elevated to Residence Hall Director in the Summer of 1996. In May of 2001, he received his Master's degree in Higher Education from Syracuse University and soon left SUNYIT to join the Office of Residence Life at Rensselaer Polytechnic Institute (RPI) as an Assistant Director. After 2 years he moved back to SUNYIT as the Director of College Housing. In the fall of 2010, Scott changed positions at SUNYIT to become the College Accountant and in January of 2015, he joined Utica College as the Director of Residence Life. Finally, in February of 2017 he was promoted to his current position. As Executive Director, Scott is responsible for the development and implementation of both the housing and activity programs. In his free time, Scott enjoys spending time with his wife of 18 years and his two teenage boys, ages 16 and 15.



Assistant Director for Student Living

Derek Pooley

Derek joined the UC family in January of 2012. He started off his time at UC as an Area Coordinator for First Year Students and then was promoted to Assistant Director of Residence Life and Educational Initiatives in February of 2014. In January of 2017 Derek was appoint to the role of Assistant Director of Student Living. In this role, He oversees all housing functions, supervises the Sr. Area Coordinator, is the Adviser to Utica College's Student Senate. Derek is a proud Potsdam State Alumni, and takes his education and work experience from Potsdam and puts into his daily work. When Derek is not at UC he can be found at New Hartford High school as he is a Winterguard and Marching Band Coach. He loves spending time with his family, friends, dog Artie and cat Gus!


Assistant Director for College Engagement

Bethany VanBenschoten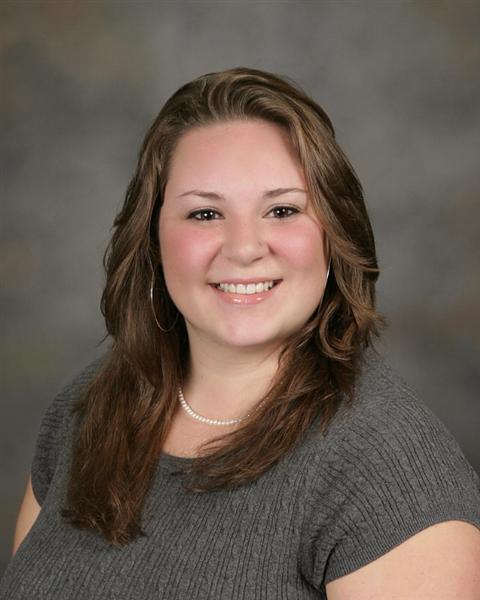 Bethany relocated to the area in 2011 after working as the Graduate Assistant in the Office of Student Activities at Syracuse University. She graduated from SU in May 2011 with a Master's degree in Higher Education and has a Bachelor's degree from Le Moyne College in Mathematics/Computer Sciences and Secondary/Special Education. She is very excited to continue to work in Student Activities as the staff advisor for the Utica College Programming Board and recently helped charter and is now the advisor for the Utica College Chapter of the National Society of Leadership and Success. Bethany's responsibilities also include leadership skill-building training and student organization policy training, and her research revolves around student leadership. She is a dedicated watcher of the Food Network, enjoys bowling and mini golf, likes to take road trips to beautiful places, and enjoys rearranging and decorating her home with her husband Jason, pug Lenny and cats Sammy and Ginny.


Coordinator of Student Activities for Events and Services

Fran Lucia

Fran joined the UC Family in the summer of 2004. If someone were to ask Fran about her UC experience, she would immediately smile and say that UC is her extended family. Having all of her daughters graduate from UC, Amie '05, Carrie '08, and Sarah '11, Fran feels that Utica College has given her daughters a solid foundation. Also, as the Greek Life Advisor, Fran takes great pride in working with the active Greek Organizations on campus. Fran is the recipient of many awards and certificates of appreciation, including Womyn's Resource Center Mentor of the year 2005-2006, Women In a New Direction Certificate of Appreciation 2005, SCT Certificate of Recognition 2006, Student Senate Outstanding Advisor 2008-2009, and Dean Robert Woods Student Life Award 2010. When Fran is not on the UC campus, she is enjoying family time with her daughters, her husband Ralph, and her beautiful grand-daughters, Juliet and Lia.


Senior Area Coordinator
North Hall and Themed Housing


Marissa Finch

Marissa joined the Utica College family in January of 2014 as an Area Coordinator after working as a Graduate Resident Assistant for Pratt Munson-Williams-Proctor of Utica, NY. Prior to working at UC Marissa graduated from SUNY Cortland in May 2013 where she earned her Bachelor's Degree in Childhood and Early Childhood Education. While working at UC Marissa finished earning her Master's Degree in Higher Education Administration from Stony Brook University. While working at Utica College Marissa has been involved in Diversity Committee, she has previously worked closely with the SafeZone initiative, the Gender Inclusive Taskforce, and is currently a Captain for Team UC for the Heart Run and Walk. Marissa's current responsibilities including being the Advisor for the Residence Hall Association, and overseeing North Hall and all of the Resident Assistants and residents of that residential community. Outside of Utica College, Marissa enjoys baking, cooking, cuddling with her cat Kiara, watching and playing sports, and traveling to exotic places.


Area Coordinator
Bell Hall, Tower Hall, Alumni Hall, Ramada Hall

Lauren Crandall

In 2015, Lauren Crandall made the return to the Mohawk Valley, which was her childhood home. After developing a passion for higher education in undergrad at SUNY Oneonta, Lauren worked in admissions and residence life at two prior institutions before finding Utica College. Currently acting as an Area Coordinator, Lauren oversees Alumni, Bell, Grandview, Ramada and Tower Halls. With this work, she manages the Global Village Program and BeUC Program, now in it's second year. In addition, she is happy to advise the Bell/Tower/Alumni Hall Council, Ramada Hall Council, and Class of 2018. In her spare time, Lauren does freelance graphic design, enjoys watching her favorite TV shows (Law and Order: SVU, Game of Thrones, and the Chicago PD/Med/Fire series), reading, and writing poetry. She lives right here on campus with her fiance Josh, and pampered pup, Stannis.




Administrative Assistant III

Jerriann Calenzo


Jerri started at UC in September of 2003 as part of the Admissions Office and joined Residence Life in January 2005. She's now in the main office of SLCE. She enjoys spending time with her husband & family, married for 21 years with 3 beautiful children, 2 son' and 1 daughter. Sports have been and still is a big part of the Calenzo family. We enjoy watching Hockey, Baseball and Football. Her son is also a PGA Professional, golf is another favorite. In her spare time, Jerri watches The Food Network and the Hallmark Channel and is enjoying spending more quality time with her husband now that they're empty nesters!


Administrative Assistant I

Michele Desmarais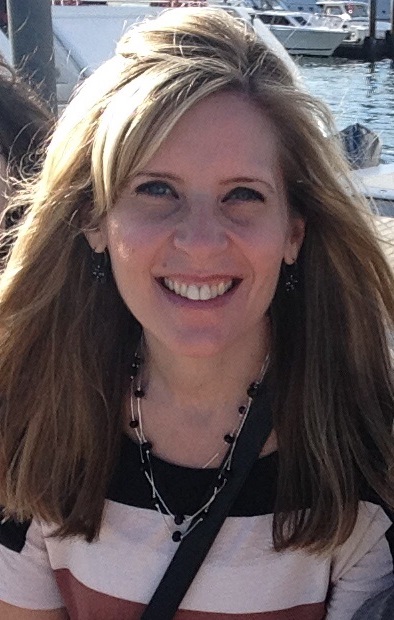 Michele started working at UC in the summer of 2015 in the Office of Residence Life. Prior to that, she worked at Utica National. Married for 18 years, she is a mother of three daughters, ages 16,14, and 12 who keep her extremely busy playing year round sports, including soccer, volleyball, and softball. Michele loves all sports, but is especially a Bruins fan! She loves to read about 4 books a week, loves Disney World and wants to spend every vacation there, if only she could convince her husband! She thrives on working and interacting with students and giving "Mom" advice when needed!





College Engagement Graduate Assistant
Dominic Caccioppoli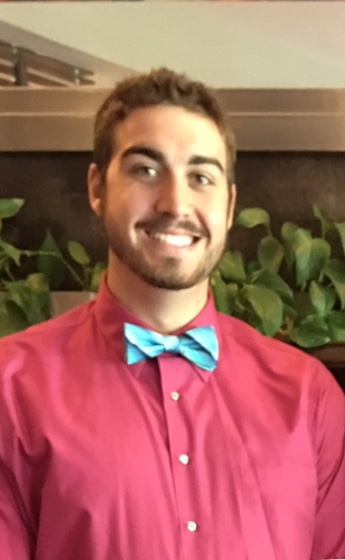 Dominic became a part of the Utica College family back in 2013 and received his bachelors in Health Studies in 2017. He is currently pursuing his Masters in Occupational Therapy here at UC. Dominic was a part of the UC athletic community and played baseball his four years at Utica College. He also was the Vice President of College's Against Cancer and help organize the first Relay for Life on campus. Dominic is the graduate assistant for the College Engagement side of the SLCE office. On his free time, he enjoys to be active in various sports or takes trips in the winter to snowboarding or in the summer to go surfing.

Student Living Graduate Assistant
Meghan Casler

Meghan graduated from SUNY Brockport in May 2015 where she earned her Bachelor's Degree in Exercise Physiology and Kinesiology. In 2015, Meghan made the move from Rochester, NY to Little Falls, NY where she now lives on a dairy farm with her husband, Jeremiah. Meghan is working towards her Master's Degree in Occupational Therapy here at Utica College. She has a passion for the outdoors, spending her days running, hiking, gardening, or working on the farm. She also enjoys going to the gym, reading, and hanging out with her cats Lenny and Lola. Meghan is the graduate assistant for the Student Living side of the SLCE office.






If yo
u see this label,
it means that person is
SafeZone certified.
To learn more, read the
side bar of this page.



---
SCHOOL YEAR HOURS
Monday - Thursday
8:30am to 6:30pm
Friday
8:30am to 5:00pm
Saturday - Sunday
CLOSED
SUMMER HOURS
8:30am to 4:30pm
Saturday - Sunday
CLOSED
STREBEL STUDENT CENTER
24 hours, 7 days
SafeZone Program:
The Gay Alliance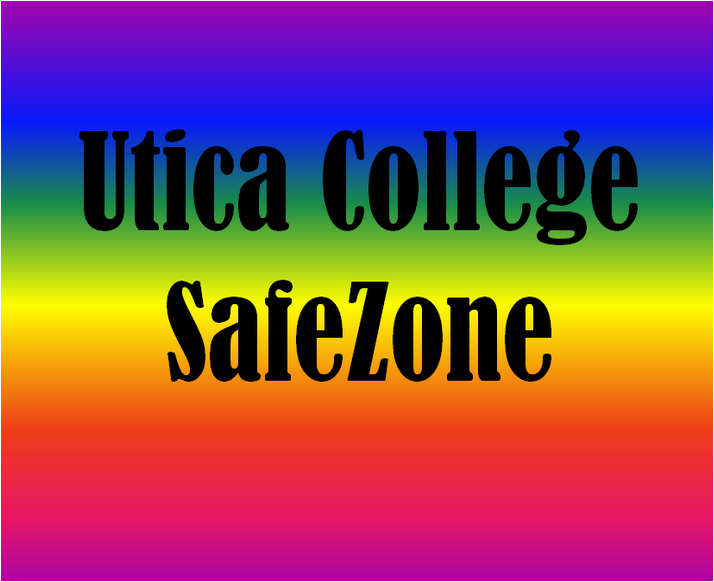 Adapted from www.GayAlliance.org
The SafeZone program was created to develop, enhance and maintain environments in workplaces, schools and other social settings that are culturally competent and supportive to LGBTQ (lesbian, gay, bisexual, transgender and queer/questioning) individuals, as well as straight, cisgender people who care about diversity, equality and inclusion.

What is a SafeZone?
A safe zone or a safe space is a place where all people feel welcome and safe. It may be a room, a car, or an entire college campus. The Gay Alliance SafeZone program aims to increase the awareness, knowledge, and skills for individuals and address the challenges that exist when one wants to advocate for their LGBTQ peers, family members, friends and co-workers. Creating safe zones or safe spaces is a proactive step that schools, agencies and corporations can take to create welcoming, inclusive spaces so that all people are empowered to reach their full potential.

Sponsored by the Diversity Committee
Contact Dean of Diversity and Student Development Alane Varga at avarga
@utica.edu
for more information or how to become SafeZone Certified