The Professional Staff in SLCE

Executive Director for Student Living and College Engagement

Scott Nonemaker
Scott started his career as an RA at SUNYIT in the fall of 1995 and was elevated to Residence Hall Director in the Summer of 1996. In May of 2001, he received his Master's degree in Higher Education from Syracuse University and soon left SUNYIT to join the Office of Residence Life at Rensselaer Polytechnic Institute (RPI) as an Assistant Director. After 2 years he moved back to SUNYIT as the Director of College Housing. In the fall of 2010, Scott changed positions at SUNYIT to become the College Accountant and in January of 2015, he joined Utica College as the Director of Residence Life. Finally, in February of 2017 he was promoted to his current position. As Executive Director, Scott is responsible for the development and implementation of both the housing and activity programs. In his free time, Scott enjoys spending time with his wife of 20 years and his two teenage boys, ages 18 and 16.
Assistant Director for Leadership Development

Bethany VanBenschoten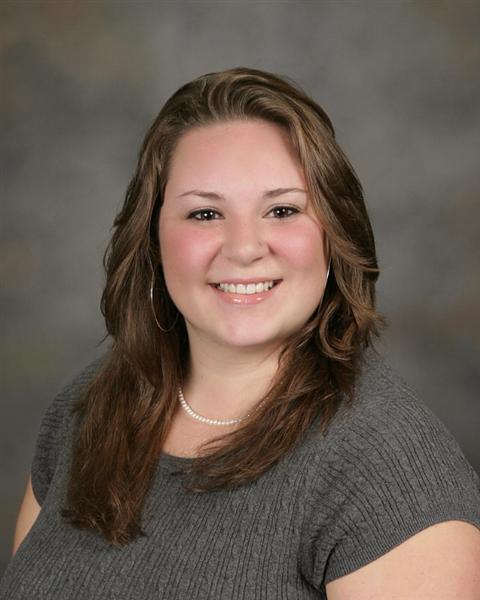 Bethany was hired at Utica College in May 2011 as the Assistant Director of Student Activities, then formed into Assistant Director for College Engagement in January 2017, and accepted a new position as Assistant Director for Leadership Development in June 2019. She graduated from Syracuse University in 2011 with a Master's Degree in Higher Education and has a Bachelor's Degree from Le Moyne College in Mathematics/Computer Sciences and Secondary/Special Education. She is passionate about her work in the Office of Student Living & College Engagement as the staff advisor for the Utica College Chapter of the National Society of Leadership and Success and Colleges Against Cancer. Bethany's responsibilities also include leadership skill-building training and student organization policy training, as well as many positions on college committees and within the executive board of the Professional Staff Advisory Committee. She is a dedicated watcher of the Food Network (including trying some recipes in her own kitchen) and HGTV, enjoys bowling and mini golf, likes to take road trips to beautiful places with her husband Jason and son Teddy, and enjoys the country life.
---

Assistant Director for Student Living
Marissa Finch
Marissa joined the Utica College family in January of 2014 as an Area Coordinator after working as a Graduate Resident Assistant for Pratt Munson-Williams-Proctor of Utica, NY. Prior to working at UC Marissa graduated from SUNY Cortland in May 2013 where she earned her Bachelor's Degree in Childhood and Early Childhood Education. While working at UC Marissa finished earning her Master's Degree in Higher Education Administration from Stony Brook University. While working at Utica College Marissa has been involved in Diversity Committee, she has previously worked closely with the SafeZone initiative, the Gender Inclusive Taskforce, and the Residence Hall Association. She is currently a Captain for Team UC for the Heart Run and Walk and the advisor for the Class of 2019. Marissa's current responsibilities include overseeing all operational components of the student living program, supervising the Area Coordinators, as well as developing and overseeing all residential programming initiatives and assessment processes. Outside of Utica College, Marissa enjoys baking, cooking, cuddling with her cat Kiara, watching and playing sports, and traveling to exotic places.
---
Assistant Director for College Engagement
Jason Francey

Jason joined the UC family in the summer of 2018. Prior to this he worked at Juniata College as a Residential Life Coordinator. Jason has a master's degree in College Student Personnel Administration from Canisius College (2016) and a bachelor's in Theatre from SUNY Potsdam (2014). Jason started out as an Area Coordinator, then was promoted to Assistant Director of College Engagement in June 2019. Jason's interests include hiking, Tai Kwon Do, Doctor Who, Ru Paul's Drag Race, reading, 8 playing video games, traveling, weight lifting, meditating, practicing cello, and hanging out with his two cats, Louie and Pippin.
Assistant Director for New Student Programs

Lauryn Moore

Lauryn Moore received her Masters of Science in Liberal Studies from Utica College, with a concentration in Organizational Leadership. She received her Bachelors of Arts in Communication from Cazenovia College, where she also worked as head Intern of the Communication Office and served as a DJ & Station Manager for Caz Radio. Lauryn has worked at Utica College since 2010, most recently as the Assistant Director of New Student Programs, where her main role is to plan and coordinate Orientation events for new students and their families. She is also an Adjunct Professor of Public Speaking here at UC, She lives in Marcy, NY with her husband, also a Utica alum, and their 2 German Shepherds.



---

Coordinator of Student Living and College Engagement for Events and Services

Fran Lucia

Fran joined the UC Family in the summer of 2004. If someone were to ask Fran about her UC experience, she would immediately smile and say that UC is her extended family. Having all of her daughters graduate from UC, Amie '05, Carrie '08, and Sarah '11, Fran feels that Utica College has given her daughters a solid foundation. Also, as the Greek Life Advisor, Fran takes great pride in working with the active Greek Organizations on campus. Fran is the recipient of many awards and certificates of appreciation, including Womyn's Resource Center Mentor of the year 2005-2006, Women In a New Direction Certificate of Appreciation 2005, SCT Certificate of Recognition 2006, Student Senate Outstanding Advisor 2008-2009, and Dean Robert Woods Student Life Award 2010. When Fran is not on the UC campus, she is enjoying family time with her daughters, her husband Ralph, and her beautiful grand-daughters, Juliet, Lia and Annalise.
---

Area Coordinator: Bell Hall, Tower Hall, Alumni Hall
Lauren Waszkiewicz

In 2015, Lauren made the return to the Mohawk Valley, which was her childhood home. After developing a passion for higher education in undergrad at SUNY Oneonta, Lauren worked in admissions and residence life at two prior institutions before finding Utica College. Currently acting as an Area Coordinator, Lauren oversees Alumni, Bell, and Tower Halls. With this work, she manages the Global Village Program and BeUC Program. In addition, she is happy to advise the Gay/Straight Alliance and Class of 2020. In her spare time, Lauren does freelance graphic design and website editing, enjoys watching her favorite TV shows, reading, and writing poetry. She is happily married, with a daughter, and one pampered pup, Stannis.
---

Area Coordinator: Pioneer Village & Boehlert Hall
Mathew Vincent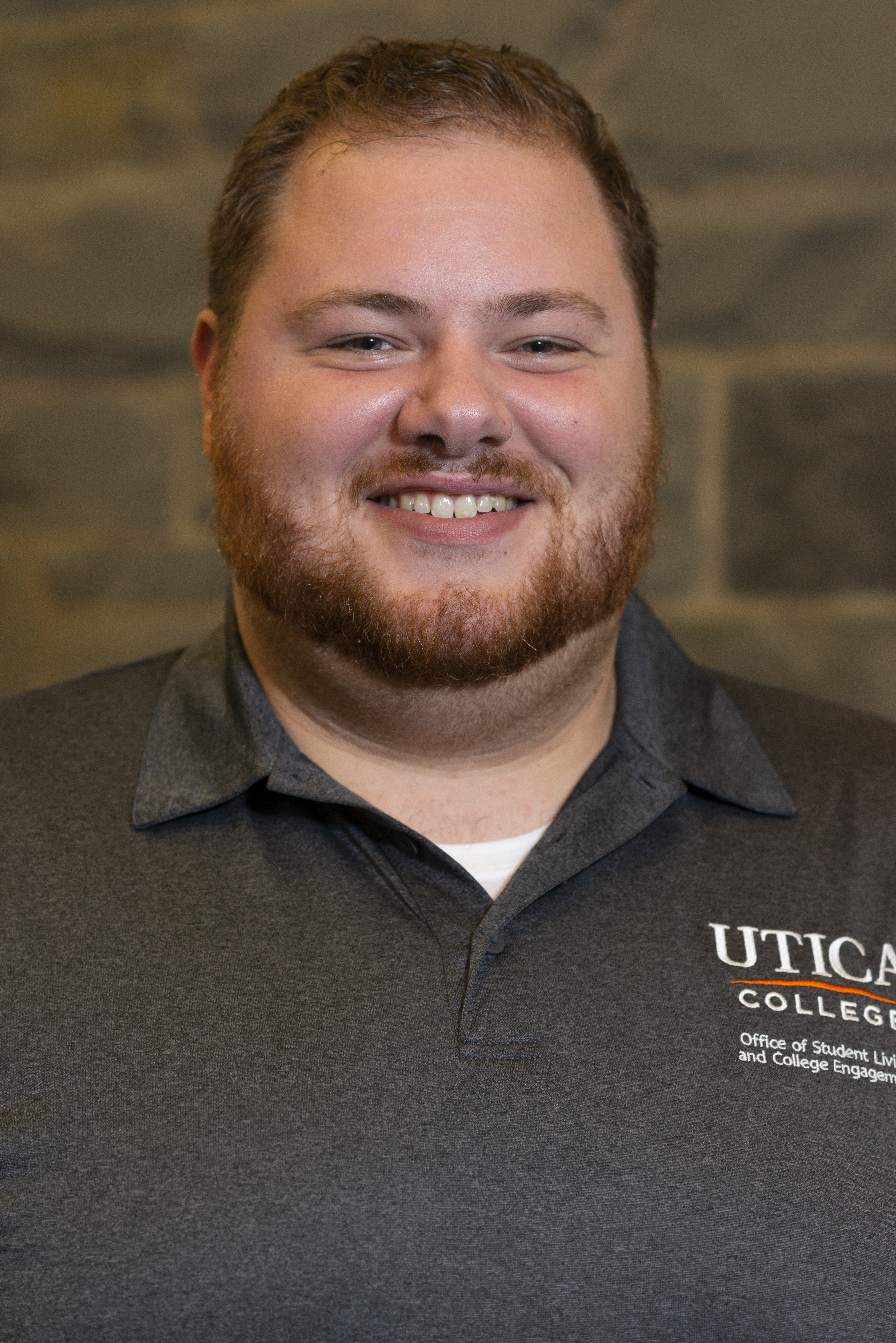 Mathew joined the Utica College family in June of 2018 as an Area Coordinator after working as an Area Coordinator for The College of Saint Rose in Albany, NY. Prior to working at UC Mathew graduated from The College of Saint Rose in December 2014 where he earned his Bachelor's Degree in Childhood Education, and his Master's Degree in Higher Education Leadership and Administration. At his previous institution, he worked as a member of the Alliance for Sexual Assault Prevention committee, and the leadership retreat planning committee, as well as advised Colleges Against Cancer. Mathew's current responsibilities include being the Advisor for the Residence Hall Association and Class of 2021, acting as a member of the Diversity Committee, as well as overseeing Boehlert Hall and Pioneer Village. Outside of Utica College, Mathew enjoys spending time with his nieces and nephews, enjoying Utica food, and working on his goal of visiting all 50 states.
---

Area Coordinator: North Hall & South Hall
Sam Ashley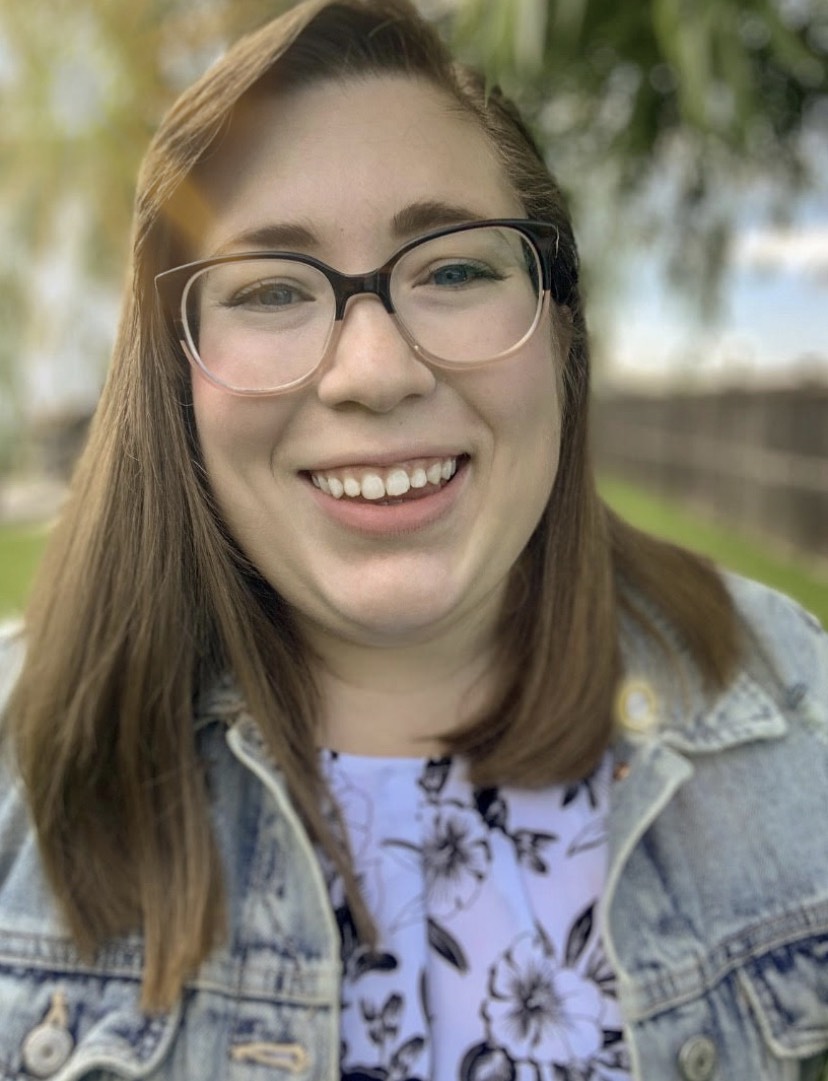 Sam joined the Utica College family in June of 2019 as an Area Coordinator after graduating from Canisius College in Buffalo, NY with a Master's degree in Higher Education and Student Affairs Administration. Prior to working at UC Sam graduated from Le Moyne College in May of 2017 where she earned her Bachelor's degree in English Literature and has worked at Medaille College, University of Miami, and Canisius College while completing her Master's degree. Sam's current responsibilities include being the advisor for the class of 2023, as well as overseeing North Hall and South Hall. When not at UC, Sam enjoys visiting friends throughout Central and Western New York and spending time with family and two dogs in Syracuse.
---

Administrative Assistant III

Abbie Gorczynski

Abbie comes to Utica College after working at SUNY Poly for 36 years in the student affairs division. She has an Associate's degree from Powelson Business Institute in Syracuse and a Bachelor's degree from SUNY Polytechnic. She is from Holland Patent, NY.
---

Administrative Assistant III

Michele Desmarais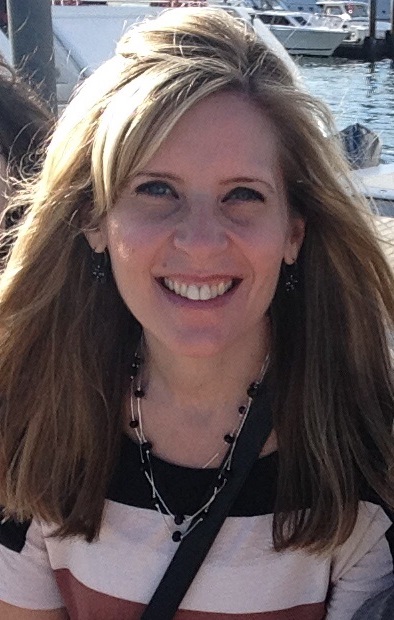 Michele started working at UC in the summer of 2015 in the Office of Residence Life and now holds a dual role in SLCE and the Office of Student Conduct and Community Standards. Prior to her time at UC, she worked at Utica National. Married for 18 years, she is a mother of three daughters, ages 18, 16, and 14 who keep her extremely busy playing year round sports, including soccer, volleyball, and softball. Michele loves all sports, but is especially a Bruins fan! She loves to read about 4 books a week, loves Disney World and wants to spend every vacation there, if only she could convince her husband! She thrives on working and interacting with students and giving "Mom" advice when needed!
---

College Engagement Graduate Assistant
Darrell Jones II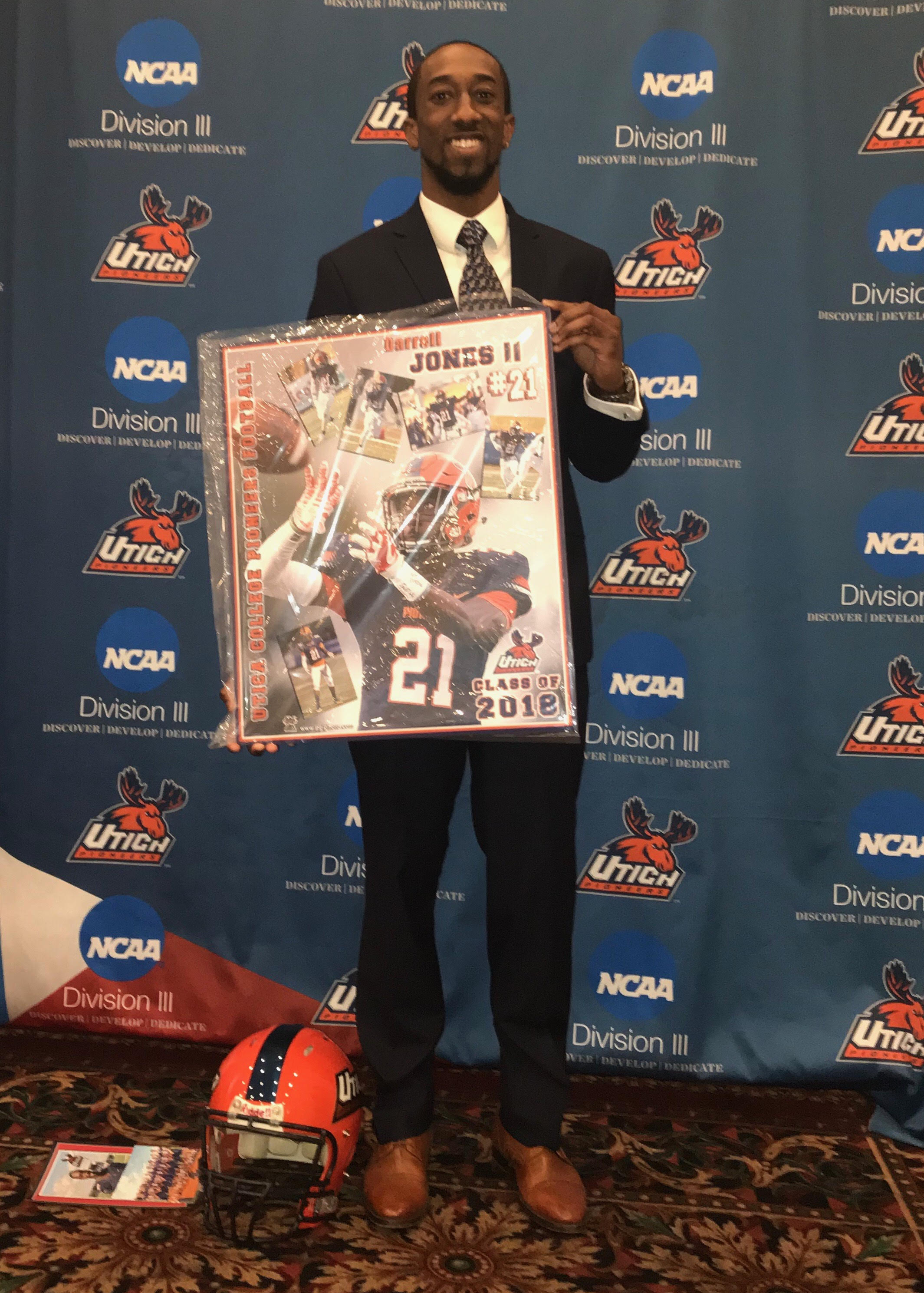 Darrell is originally from Long Island, New York. He came to Utica College in the Fall of 2014 to pursue a degree in Health Studies. He played football for four years and continued to coach during his first semester of graduate studies.
---

Student Living Graduate Assistant
Matthew Bertollo

Matt graduated from Utica College in 2019 with his Bachelor's degree in History. He is now pursuing a Master's degree of Science in Adolescence Education, in the hopes of becoming a high school social studies educator. During his undergraduate studies, Matt was involved in Phi Alpha Theta History Honors Society, Herodotus History Club, as well as Utica College's Cross Country and Track teams. He first began working in residence life as a Resident Assistant for Utica College in the Fall of 2017. In his free time, Matt enjoys running, cycling, reading, kayaking and regaling others with random historical facts and philosophical arguments.


---

New Student Programs Graduate Assistant
Ivan Iton

Ivan Iton became apart of the Utica College family back in 2014 and received his bachelor's in biology in 2018. He is currently pursuing his Doctorate of Physical Therapy here at UC. Ivan was a part of the UC athletic community and played basketball his four years at Utica College. He also was the Senior class treasurer, a member of S.A.A.C, a Resident Assistant, and an Orientation Mentor. In his free time, he enjoys lifting weights, running, playing basketball, and supporting the UC community in as many ways as possible.
The Utica College SafeZone Program is run through the Student Affairs Department, Diversity Committee, and Dean for Diversity and Inclusion. For more information, please
click here.