Faculty Experts for the Media
Faculty Experts for the Media
Utica University faculty members are experts in their field, and can offer keen perspective and insight to any news story. The professors listed here are eager to speak with reporters in search of interviews, quotes or background on any of their specialty areas.
Leslie Corbo is an assistant professor of cybersecurity. Her area of expertise is cybersecurity and behavior analysis of human and machine interaction.Her previous work includes acting as a professional teaching assistant for the Capstone project, Critical National Infrastructures and National Security, and Cyber Intelligence. Prior to Utica, she was the senior information security program manager for PhishMe, Inc. Corbo has provided commentary for various local media outlets including WKTV News Channel 2, WUTQ's Talk of the Town morning radio show, and WUTR Eyewitness News.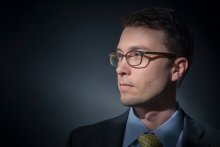 Austen Givens is an assistant professor of cybersecurity, director of graduate cybersecurity programs, and assistant veterans liaison. His areas of expertise are homeland and cybersecurity. Givens expertise in these areas stems from his time working with the Department of Defense and Department of Homeland Security, and working on Capitol Hill for two members of Congress. He co-authored a book that was published in 2014, "The Business of Counterterrorism: Public-Private Partnerships in Homeland Security." Givens also works with the US military by advising them on strategic defense issues. Givens has provided commentary for various media outlets locally and worldwide, including WKTV News Channel 2, WIBX News Radio, WUTR Eyewitness News, WUTQ's Talk of the Town, Mohawk Valley Living, Observer-Dispatch, "This Morning, Seoul" TBS eFM, "SeaPower" the official magazine of the US Navy, and 1105.
Suzanne Lynch is a professor of practice in economic crime. Her areas of expertise include credit card fraud and money-laundering. She was recently named a featured expert in money laundering by forensicscolleges.com. Lynch's expertise can be attributed to her prior position as vice president for security and risk management at MasterCard Worldwide, and fraud management positions at Goldman Sachs and Comerica Bank. Lynch helped redesign Utica's online certificate program to enhance its relevance in the investigation of financial crime, bringing in key stakeholders such as the Association of Certified Anti-Money Laundering Specialists. Lynch has provided commentary for media both locally and nationally, including WUTR Eyewitness News, WalletHub, Observer-Dispatch, The Sun Sentinel, New York External Fraud Committee in New York City, and ACAMS MoneyLaundering.com.
Anthony Martino is the director of the Northeast Cybersecurity and Forensics Center at Utica University. His area of expertise is cyber forensics. Martino's expertise can be attributed to his prior work as a 20-year member of the of the Utica, N.Y., Police Department. He was also a member of the United States Secret Service Electronic Crime Task Force for nine years and a co-founder of the Central New York Internet Crimes Against Children Task Force. Martino received the Wallie Howard Jr. Award for Excellence in Law Enforcement from the U.S. Attorney's Office. Martino has provided commentary to many media outlets, including WUTR Eyewitness News, WUTQ Talk of the Town, Observer-Dispatch, Syracuse.com, WUSP AM/PM, WRCK AM, WKTV News Channel 2, Rome Sentinel, and FuzeHub.com.
Chris Tingley is an assistant professor of marketing and strategy. His area of expertise is marketing. Tingley has a background in broadcasting, and has previously taught marketing at the high school, undergraduate, and graduate level. His most recent position was as the director of Graduate Business and Executive Education at the University of South Dakota's Beacom School of Business. His dissertation was titled "Social Media Marketing to Engage Generation Y Consumers." Tingley's research focus is in consumer behavior and the use of simulations in marketing education. Tingley has provided commentary for WKTV News Channel 2, WUTR Eyewitness News, and the Observer-Dispatch.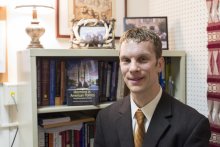 Luke Perry is a professor of government and politics and the director of Utica's Center for Public Affairs and Election Research. His areas of expertise include government,  politics and NY-22. He has published three books, "Mormons inAmerican Politics; From Persecution to Power," "Mitt Romney, Mormonism, and the 2012 Election" and "Religious Responses to Marriage Equality" and is currently working on his fourth book, "Donald Trump and the 2018 Midterm Battle for Central New York." Perry is also an election analyst for WKTV News Channel 2, a columnist for the Observer-Dispatch, and has provided commentary for various national media outlets, including The Washington Post, U.S. News and World Report,The Hill, and The New York Times.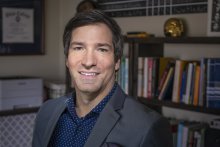 Christopher Riddle is an associate professor and chair of Philosophy. He is also the founder and director of the Applied Ethics Institute. He received his Ph.D from Queen's University at Kingston. Riddle's specializations includes Applied Ethics and Social & Political Philosophy. Prior to Utica, Riddle was a Visiting Assistant Professor of Philosophy at Concordia University of Montreal, and was a Teaching Fellow of Philosophy at Queen's University at Kingston. He has been published in numerous journals, including The Journal of Social Philosophy. He is the author of two books, titled "Disability & Justice: The Capabilities Approach in Practice" (2014) and "Human Rights, Disabilities and Capabilities" (2016). Riddle is also an editor of a third book titled "From Disability Theory to Practice: Essays in Honor of Jerome E. Bickenbach" (2018). In 2018, Riddle was also the winner of the 44th Dr. Vigil Crisafulli Distinguished Teaching award at UC.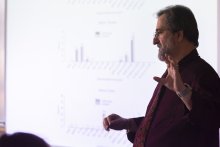 Lawrence Aaronson,  Harold T. Clark Jr Professor of Microbiology, earned his Ph.D in Microbiology from Rutgers University, where he studied the regulation of membrane fluidity during cold adaptation in fungi in the laboratory of Dr. Charles Martin. Aaronson is also an advocate for undergraduate research and currently serves as a Biology Councilor in the Council of undergraduate research. In 2007, he received the American Society for Microbiology/Carski Foundation Distinguished Undergraduate Teaching Award. The bacteria: Pseudomonas Uticensis was discovered in Aaronson's laboratory back in 2002. In his free time, Aaronson enjoys Star Trek, biomedical thrillers, rose gardening and making and throwing boomerangs.
Contact Us
Director of Media Relations
The Latest Stories from Utica College
I would like to see logins and resources for:
For a general list of frequently used logins, you can also visit our logins page.