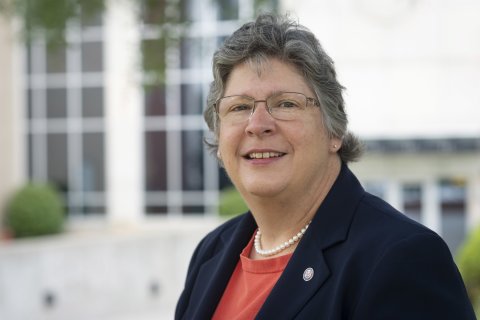 Position
Phone
(315) 792-3162
Email
Office
223A White Hall
School of Health Profess & Edu
Position type
Biography
Dr. Patrice Hallock, Professor of Education, studied social studies secondary education at State University College, Oneonta, NY, and at Plymouth State College, Plymouth, NH. Dr. Hallock studied early childhood special education at the University of Tennessee and at the University of New Hampshire, where she obtained a Doctor of Philosophy degree in Educational Leadership and Policy Studies. Previously, she served as Dean of Health Professions and Education at Utica College.
Education
B.S. State University College
M.S. Ed. Plymouth State College
Ph.D. University of New Hampshire
Past Research
Dr. Hallock has extensive experience working with families who have very young children with special needs and whose lives are impacted by factors associated with poverty. She is an educational anthropologist whose research interests include poverty and disability, inclusive educational practices, family advocacy, and infant mental health. She has published in Zero to Three and has authored a book, One Step Forward, Two Steps Back (2009), based on research with families in Early Head Start. She has presented to professional early childhood audiences nationally, statewide, and locally.
Courses Taught
Dr. Hallock teaches courses on inclusion, diversity, childhood special education methods, and early intervention classes in the Education Program and for Psychology-Child Life.
Other Information
OFFICE HOURS: Please contact the office to make an appointment.
I would like to see logins and resources for:
For a general list of frequently used logins, you can also visit our logins page.