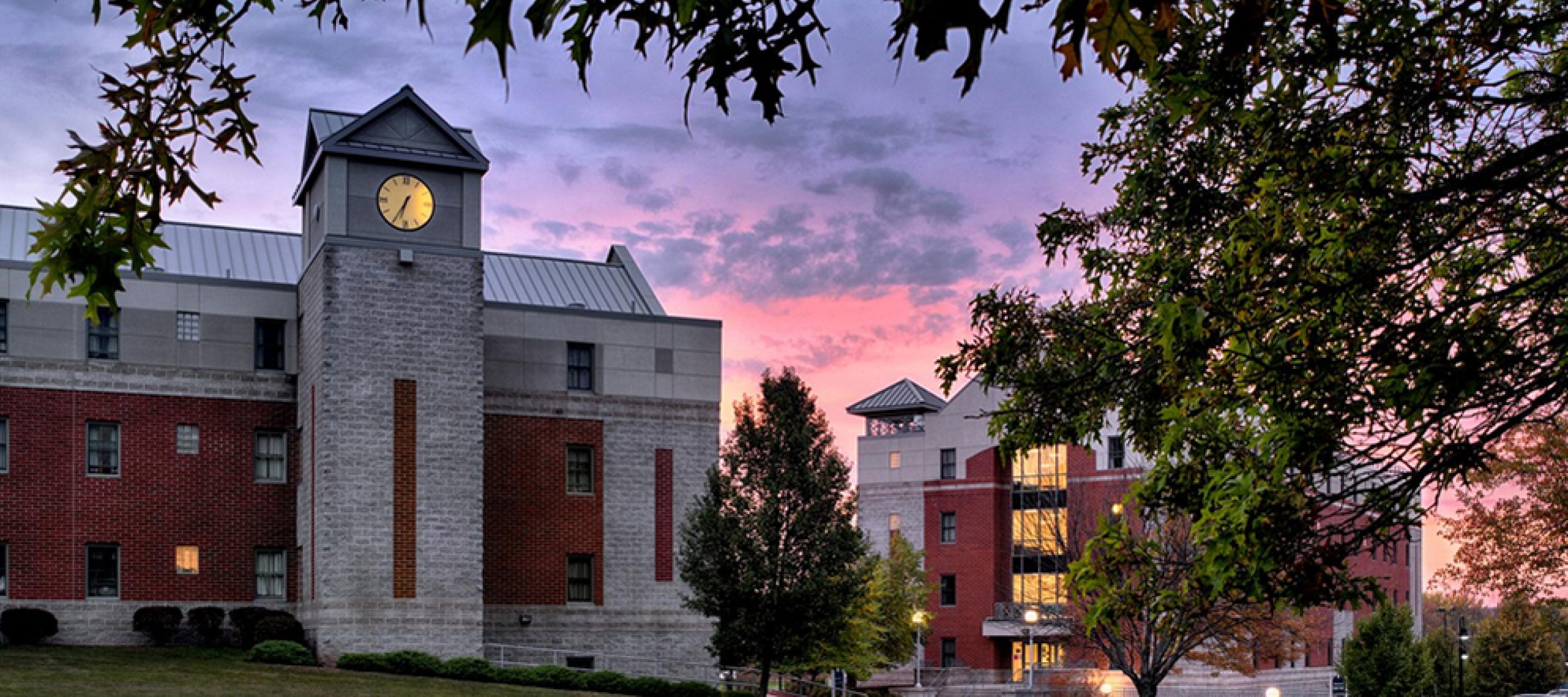 Residential Life Policies, Processes, and Forms
Residential Life Policies, Processes, and Forms
All the most important information you need when it comes to living on campus at Utica University. From your Residence Hall Agreement, to residence hall policies and waiting lists, changing rooms, reporting room conditions, and more.
All incoming first-year students are required to live in University residence halls for their first two years, unless residing at home with their parent or legal guardian who live within a 30-mile radius. All transfer students are required to have lived on campus for four semesters. This means incoming second-year transfers are required to reside on campus unless residing at home with their parent or legal guardian.
Housing Accomodations at Utica University
The Office of Student Living and Campus Engagement offers a few special interest housing opportunities for current students.  More information on how to apply is provided during housing selection for the upcoming year but our special interest housing options include:
Global Village
Utica University is proud to offer students a globalized living experience within the Global Village. Tower Hall, a cluster-style residence hall, is home to the Global Village and is composed of students from across the globe that interact together to have a multicultural living experience. These students select to live within the Global Village because they want to connect with students from other backgrounds, cultures, and viewpoints. This community focuses on acceptance, appreciation, and awareness of international affairs.
Honors Housing
Students who are a part of the Honors Program have the option to live in Boehlert Hall. These students must fill up the suite and have at least 3 honors students in the suite. 
All-Gender Housing
All-Gender Housing is designed for students who may want to live with someone regardless of their gender, gender identity, or gender expression. In this community, legal sex is not a determining factor for assignment.
The Office of Learning Services is responsible for evaluating whether to grant or deny requests for a medical accommodation. For more information, please contact the Office of Learning Services at (315)792-3032 or visit www.utica.edu/learning. Students will receive specific information in regards to deadlines for working through the medical accommodation process.
I would like to see logins and resources for:
For a general list of frequently used logins, you can also visit our logins page.