Utica College Description (Boilerplate)


Narrative For Inclusion in Grant Proposals

May be adapted to address the special needs of your proposal


U tica College is an independent, private, nonsectarian, comprehensive college located in the city of Utica in the heart of central New York State. The College, which is accredited by the Middle States Association of Higher Education, offers bachelor's, master's, and first-professional degrees. Founded in 1946 by Syracuse University, Utica College became both financially and legally independent in 1995. In October 2008, the College announced its academic, and thus, full independence from Syracuse University.

Educational programs are delivered in three schools: Arts and Sciences, Health Professions and Education, and Business and Justice Studies. There are 36 undergraduate majors, 27 minors, 21 graduate programs, and a number of pre-professional and special programs. Several programs address emerging disciplines (cybersecurity, economic crime) and areas of high need (nursing, health professions). Graduate degree programs include a doctor of physical therapy degree and masters of science degrees in economic crime and fraud management, in cybersecurity-intelligence and forensics, and in education.

In Fall 2013, Utica College enrolled 2,881 full- and part-time undergraduate students, and 1,147 full- and part-time graduate students. Fifty-nine percent of the student body are female, and 41 percent male. Students hail from 45 states and territories and from 20 countries. Some 73 percent of students are from New York State; of that number, 46 percent come from the surrounding counties of Oneida, Herkimer and Madison.

The College's mission is to educate students for rewarding careers, responsible citizenship, enlightened leadership, and fulfilling lives by integrating liberal and professional study, by creating a community of learners with diverse experiences and perspectives, by balancing a commitment to its local heritage with global outreach, by encouraging lifelong learning, and by promoting scholarship in the belief that the discovery and application of knowledge enrich teaching, learning, and society. Our commitment to community values, including individual attention for our students; diversity of perspective, background, and experience; community and professional service; and ethical behavior and integrity guides our decisions and actions.

Originally founded to meet the educational needs of returning World War II veterans, Utica College educated a generation of students, many of whom were the first in their family to attend college. In recent years, more than 25 percent of Utica College undergraduates have been the first in their family to attend college. More than 95 percent of full-time undergraduate students receive financial aid. Ours is a diverse campus, with more than 25 percent of the full-time undergraduates identifying themselves as multi-cultural or minorities.

Utica College faculty are recognized as experts: 117 of the 138 full-time faculty have earned their Ph.D. or the highest degree in their field. Their wide-range of scholarly activities enliven the College community's spirit of inquiry, enriches teaching and learning, and contributes to the knowledge base for society at large. College faculty are best known for the close, personal attention they give to their students, providing them with strategies and concepts they can integrate with their knowledge and experience and apply to challenges they face in current and future work environments. This commitment to liberal education integrated with professional study is the foundation for Utica College's undergraduate academic program. The student-to-faculty ratio of 11 to 1 helps reinforce a focus on student-centered teaching upon which the College prides itself.

Utica College is a tax-exempt organization as described in section 501(c)(3) of the U.S. Internal Revenue Code. Utica College is located in Utica, N.Y., 50 miles east of Syracuse and 90 miles west of Albany. Utica is approximately five hours by car from New York City, Boston, Philadelphia, and Montreal.

First Steps

Please involve the grant officer as early as possible.


For Corporations and Foundations:


Camille A. Sciortino

Coordinator, Corporate and Foundation Partnerships
(315) 792-3165
casciort@utica.edu
For NYS and federal government:

Marguerite F. Plescia

Director, Government Programs, Corporations and Foundations
(315) 792-3355
mplescia@utica.edu
GET STARTED >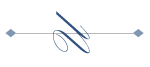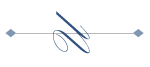 Share
|