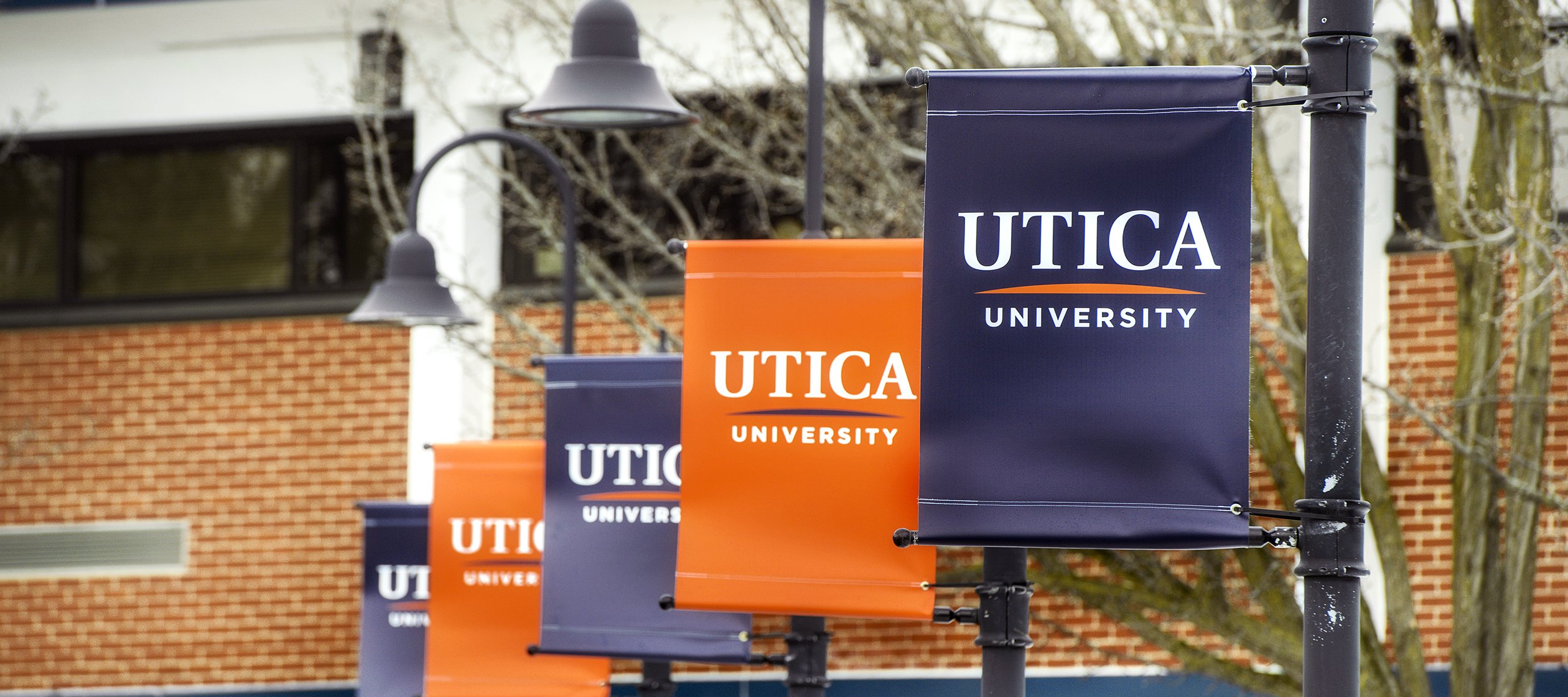 Board of Trustees
Board of Trustees
Current membership of Utica University's Board of Trustees.
Board of Trustees
2023-2024
Officers
CHAIRPERSON
Mr. Jeremy C. Thurston '00
President
Hayner Hoyt Corporation
Syracuse, NY
VICE CHAIRPERSONS
Dr. Gerard T. Capraro '66
President
Capraro Technologies, Inc.
Utica, NY
Mrs. Krista M. DiBerardino '82
Executive Vice Pres., Marketing (Retired)
Spin Master
Homosassa, FL
Ms. Heidi M. Hoeller CPA '91
Partner (Retired)
PricewaterhouseCoopers, LLP
Lakeville, CT
SECRETARY
Mr. Kenneth D. Bell '75
Regional President (Retired)
HSBC
Pittsford, NY
IMMEDIATE PAST CHAIRPERSON
Mr. Robert A. Brvenik '77
President (Retired)
Paragon Outlet Partners
Clearwater Beach, FL
Trustees
Mr. Larry E. Bull '74
President and CEO (Retired)
Bull Brothers, Inc.
New Hartford, NY
Mr. Mikhail D. Bushinski '17, G'18
Corporate Lawyer
Latham & Watkins
New York, NY
Mr. John P. Casellini '81
Principal
Ways and Means NY, LLC
Albany, NY
Mr. Christopher J. Crolius '80
Founding Principal
MARCH Associates
Utica, NY
Mr. Ronald A. Cuccaro '66
Executive Chairman
Adjusters International
Utica, NY
Mr. Harry J. Cynkus '71
SVP, CFO and Treasurer (Retired)
Rollins, Inc.
Dunwoody, GA
Mr. Frederick C. Degen '70
Attorney
Law Office of Jennifer M. Osiecki
Utica, NY
Mr. James F. DuRoss Jr.
Independent Contractor
Utica, NY
Mr. John A. Forte '73
Owner and Financial Advisor
Wealth Strategies Group
Latham, NY
The Honorable Samuel D. Hester
NYS Supreme Court Justice (Retired)
Oneida County Courthouse
Rome, NY
Mr. Daniel B. Jones '97
Managing Director
Northwestern Mutual Financial
New Hartford, NY
Mr. Christian W. Meyer, III '79
Vice President
Meyer Contracting Corporation
Pleasant Valley, NY
Mr. Wester E. Miga '76
Account Manager (Retired)
General Mills, Inc.
Newcomb, NY
Dr. Todd Pfannestiel, Ex Officio
President
Utica University
Utica, NY
Mr. Mark A. Pilipczuk '88
Managing Director
MAP Consulting, LLC
Centreville, VA
Mr. Eugene F. Quadraro Jr. '71
Director of Operations (Retired)
Metropolitan Life
Utica, NY
Mr. Solade E. Rowe '94
Managing Partner, Diversity & Inclusion Practice
Jobplex, Inc.
Washington, D.C.
Ms. Tricia Rutkowski
President
Mohawk Valley Materials
Rome, NY
Ms. Treesa J. Salter '88
Program Director (Retired)
Tricare Regional Office North
Lorton, VA
Mr. John H. Snyder '95
Partner
Gitto & Niefer LLP
New Hartford, NY
Mr. Tanner C. Stewart '10
Wealth Management Advisor/Field Director
Stewart Financial
New Hartford, NY
Mr. Jeffery S. Whalley '04
Attorney
Whalley Law
Tacoma, WA
I would like to see logins and resources for:
For a general list of frequently used logins, you can also visit our logins page.