About This Program
You're interested in a career path that includes everything from nuclear chemistry to drug design to astronomy. You want to understand the world at the molecular level and gain skills that apply to all scientific fields. You're analytical by nature and enjoy solving complex problems. Chemistry might be the major for you.
Why Utica University
The chemistry major at Utica gives students a solid theoretical and practical foundation in the study of matter on both the macroscopic and atomic levels. Supported by exceptional faculty and advanced instrumentation, chemistry students study composition, structure, properties, and reactions of matter with emphasis on atomic and molecular systems. The chemistry department at Utica University is certified by the American Chemical Society (ACS), and the major is designed to meet the needs of students whose principal interest is in chemistry, biochemistry, or medicine.
Related Programs
Contact Information
(315) 792-3006
General Information
Utica Excellence, Utica Value
Chemistry at Utica
"At bigger schools, undergrads are lucky to wash dishes in a research lab. At Utica, I got to own my own project as a sophomore. I couldn't have asked for a better experience."
Median salary for chemists and materials scientists:
$78,000
Projected job growth by 2028:
4%
Career Opportunities
Utica University's chemistry major prepares you for a myriad of career opportunities, including:
Environmental Management and Technology
Industrial Research and Production
Teaching
Approved by the American Chemical Society
ACS-approved programs offer a broad-based and rigorous chemistry education that gives students intellectual, experimental, and communication skills to become effective scientific professionals.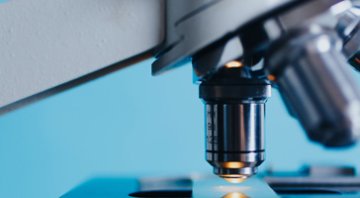 Cutting Edge
Utica is one of 3 schools in the country to use cutting-edge, professional medicinal pharmaceutical software - the same used by industry leaders.
What You'll Learn
The chemistry major offers four concentration options:
• General
• Biochemistry
• Environmental
• Professional
Chemistry majors have rich opportunities to perform and present original research of their own, to engage in a culture and tradition of inquiry that is simultaneously rigorous and rewarding, and to take part in a variety of collaborations with the faculty.
Chemistry at Utica University
A Degree That Works
Utica's chemistry major prepares you for career opportunities in environmental management and technology, industrial research and production, teaching, as well as graduate study. Graduates of the chemistry program have taken leadership positions at:
Pratt & Whitney
Unisys Corporation
GlaxoSmithKline
Henkel
Reheis, Inc.
Student Voices: Caitlynn Moccaldi
Chemistry major Caitlynn Moccaldi shares how the faculty and classes at Utica University facilitated her growth in and love of chemistry.
Spotlight: Lab Technology
In recent years the University has added more than $350,000 in new instrumentation available for use by students in the program.
Spotlight: Lab Technology
Student Voices: Lana Niti
A brief conversation with chemistry major Lana Nitti about her research, her focus on science and society, and her plans for the future.
The Choice is Yours
The major in Chemistry offers 4 concentration options that lead to careers in all areas of the scientific field:
General
Biochemistry
Environmental
Professional
Science at Utica University