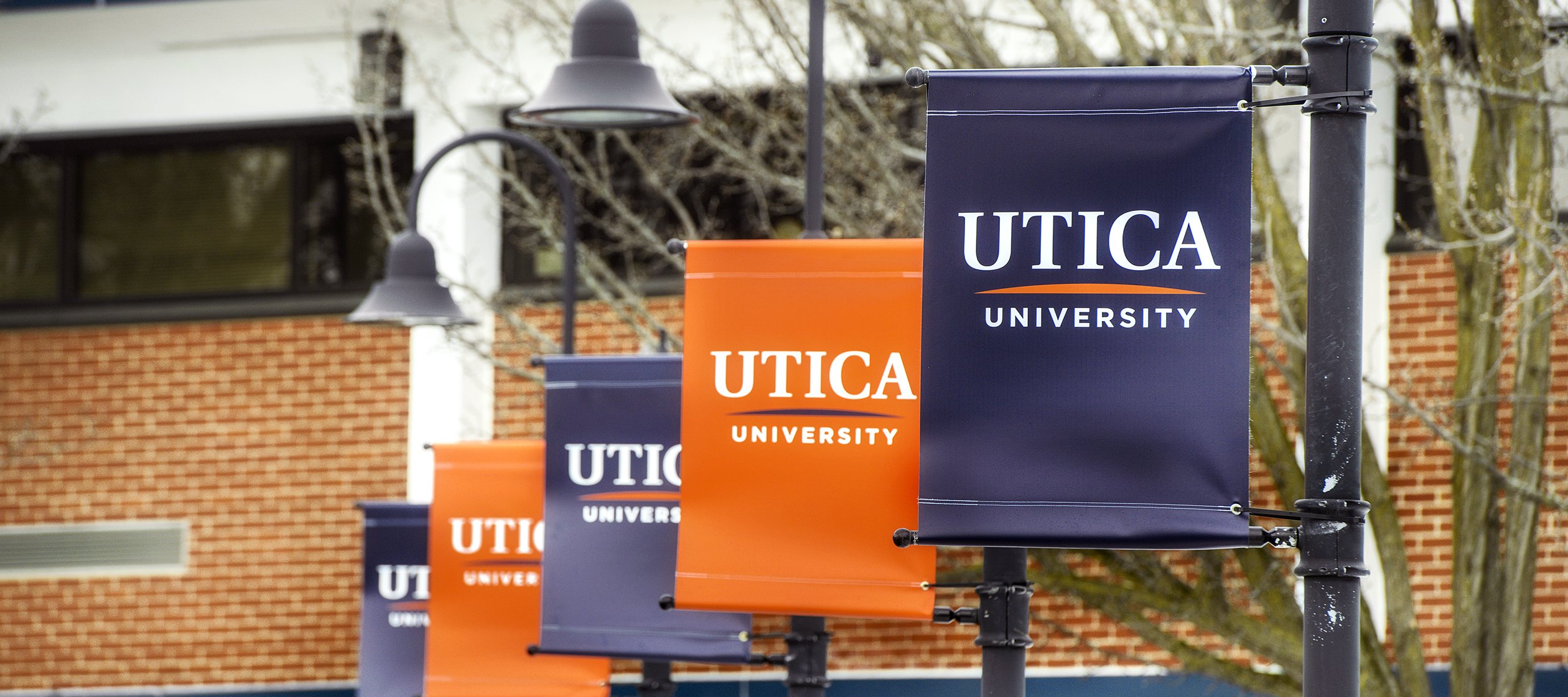 Employee Giving
Employee Giving
When you support Utica University through the Employee Giving, you make it possible for deserving students to follow their passions, gain new skills, and achieve success.
HELP OUR STUDENTS ACHIEVE SUCCESS
Make A Gift To Utica University
Ways to Give:
The Fund for Student Success
A gift to the Fund for Student Success provides crucial support for three core initiatives set out by President Casamento specifically aimed at improving affordability and student success:
University Scholarships that make a Utica education more affordable for the families we serve;
Teaching and Learning via advanced tutoring and technology resources in the University's Learning Commons;
Career Advancement through robust internship and career placement programs.
Scholarships and Awards
Contributing to one of the 251 scholarships and awards helps both students and the University because it builds the endowment and helps with the DOE ratio while providing financial support to deserving students.
Department, Dean's Discretionary Funds and Beyond
There is always the option to designate your gift to a specific area, like a department, a Dean's discretionary fund or athletics. Just ask. Chances are it is either already set up or can be set up.

Even a modest gift can help bring promising students closer to their dreams. Please join the many Utica University faculty and staff members who support the University's mission through our employee giving program.
Q: Why is it important for me to give to Utica University?

A: As part of the Utica University faculty and staff, when you give you help to improve Utica's potential to obtain grants. Grant-funding foundations and institutions frequently allot funds according to the percentage of faculty/staff actively giving to the institution.

Q: Where will my gift go?

A: Your gift will benefit Utica University and our students in a variety of ways. The Fund for Student Success is our greatest need. Your dollars can provide financial aid, technology upgrades, staff research, and general improvements and maintenance on campus. You may also designate your gift for a scholarship or initiative sponsored by a particular school, college or department.

Q: How can I make my gift?

A: You can make your gift online. Many employees prefer the convenience of giving through payroll deduction or by credit card. If you would like to write out a check, please send it to Office of Advancement, Utica University, 1600 Burrstone Road, Utica, NY 13502.

Q: I already have an active payroll deduction pledge. How can I make another gift?

A: If you participated in payroll deduction last year, you can increase your pledge online. You can also make a one-time gift by using our online giving form.

Q: My spouse/partner works for a company that matches gifts. How do I submit the paperwork?

A: Matching gifts can double or even triple your gift! Ask your spouse or partner to request a form from his/her Human Resources Department and send it to the Utica Advancement Office.

Q: I would like to make a gift, but I'm not sure I can afford it. What are my options?

A: Payroll deduction is a convenient, virtually "painless" way to give. You can arrange to have a small amount deducted from your paycheck over the course of a year. That way, for the weekly cost of premium coffee or a soft drink, you can help Utica University.
I would like to see logins and resources for:
For a general list of frequently used logins, you can also visit our logins page.