Campus Safety
Parking Rules and Information
Compliance with Rules and Regulations
Utica College is a pedestrian campus. Pedestrians have right of way at all times. It is the responsibility of all faculty, staff, and students to read and abide by the regulations. Cooperation and compliance with these rules and regulations by all members of the Utica College community is expected. Failure to comply may result in a parking citation being issued, the vehicle being wheel-locked or towed at the owner's expense, suspension and/ or revocation of driving privileges on campus, and/or judicial action.
*Operation and parking of ALL vehicles on the Utica College Campus is done at the owner's risk. Utica College shall not be held liable for any theft or damage to vehicles operated or parked on the Utica College Campus.
Tips for Safety and Security
Always keep your vehicle locked.
Keep a spare set of keys in a secure place.
If you witness an accident, report it to Campus Safety: (315) 792-3046.
If you observe a dangerous problem, (i.e. ice, falling tree limbs, etc.) notify Campus Safety.
If you observe a suspicious person or persons in a parking area or College building, notify Campus Safety.
Never leave a running automobile unattended.
Maintain the campus speed limit (maximum 15 mph).
Campus Traffic Policies
Vehicles must be parked within the white painted lines in the assigned lot as designated on the parking permit. To view available parking areas, see UC's campus map.

The maximum speed limit is 15 mph. Speeding is considered a serious moving violation, as is driving on lawns and sidewalks without permission. Multiple moving violations may result in the loss of privileges to drive and park on campus.

The person to whom the vehicle is registered (College registration) is responsible for fines incurred as a result of a parking violation.

Abandoned and/or disabled vehicles are subject to towing at the owner's expense unless special arrangements have been made with Office of Campus Safety.

Vehicles parked in restricted areas will be ticketed and/or towed at the owner's expense. Towing charges are incurred at the time the tow service is called.

After repeated violations, vehicles may be wheel-locked and/or towed away at the owner's expense.

If there is an automobile accident on campus, it should be reported to Campus Safety immediately.
Restricted Areas
Parking In The Following Areas Is Prohibited:
Fire Lanes
Grass and Lawns
Walkways and Sidewalks
Handicapped Areas
Areas Assigned to Specific Individuals
Traffic Circles
Disabled Vehicles
Any disabled vehicle on Utica College property must be reported to Campus Safety immediately at (315) 792-3046. Failure to do so could result in a parking violation or removal of vehicle at owners' expense.
*** Please note that in some cases, campus safety may be able to assist with a vehicle issue. Our officers can assist with jump starts and car lockouts. In the event of a lockout or battery failure, call campus safety immediately, and an officer can respond to offer help. ***
Appeals
Parking and traffic tickets may be appealed within seven days of the violation. Appeal applications are available in the Office of Campus Safety. Appeals will not be considered if the vehicle is not properly registered.
The appeals committee will review all appeals and send written notification of the committee's decision. The decision of the committee is final.
Payment should be made in person or mailed to Utica College's Business Office. Fines for violations range from$10 to $50; a schedule of fines is available in the Office of Campus Safety.
---
To Reach A Safety Officer
Campus Safety Officers are available 24 hours a day and may be reached at the following numbers:


On Campus:

3046
or
611
Off Campus & Cell Phones:

315-792-3046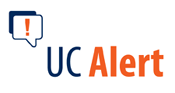 Get The (Text) Message.

UC Alert
helps keep you informed about safety concerns as they emerge.
Learn more →