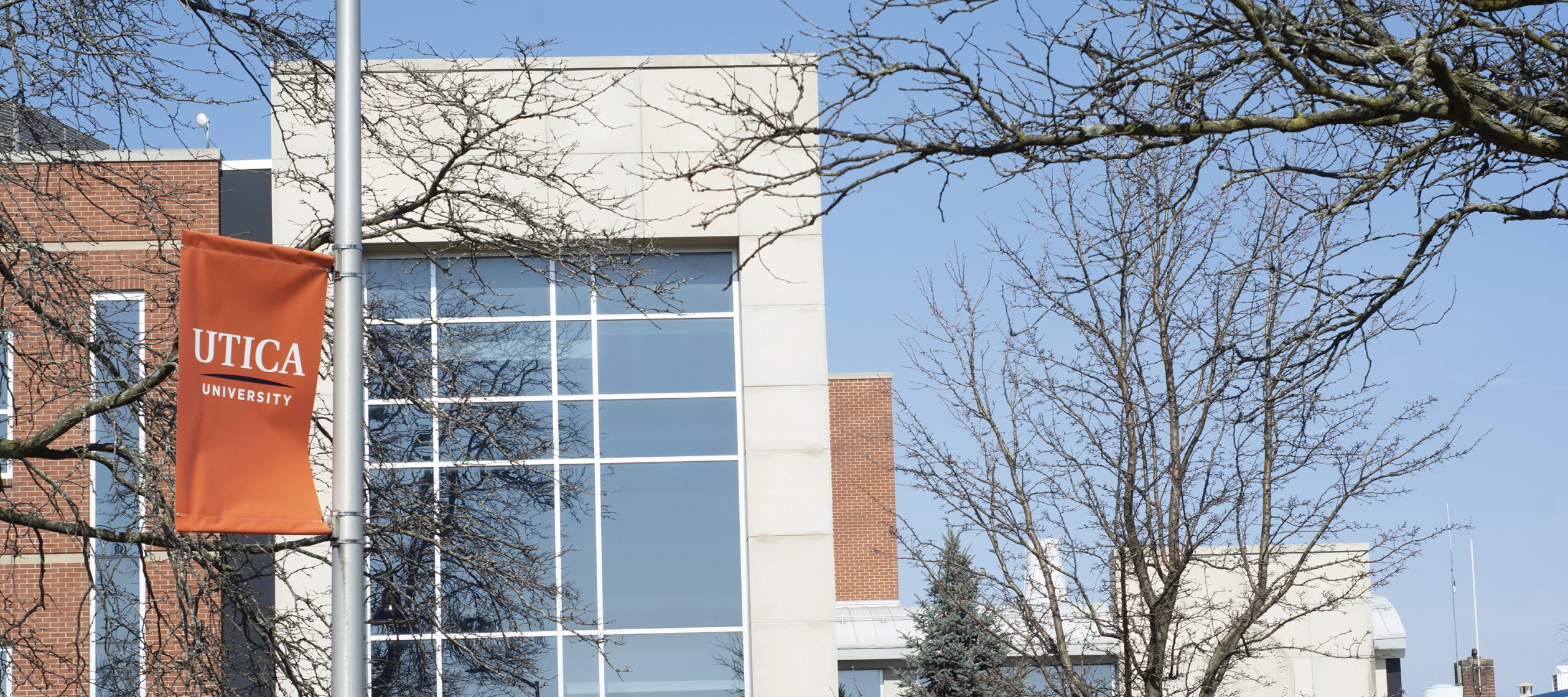 University ID Cards
University ID Cards
Campus Safety office hours for ID card requests are M-F: 8:30am - 4:30pm. 
We always have personnel on campus. If you need to reach a safety officer outside of normal office hours, call us at (315)-792-3046, or 3046 from a campus phone.
---
The ID card is required to use the Gannett Library, Clark Athletic Center and other University facilities. In addition, the ID card can be assigned building access and serves as a meal card for those who purchase a meal plan from Sodexo Dining Services. Loss of a card should be reported immediately to the Campus Safety Office. Holes in cards render them invalid, unless the hole is punched with the ID hole puncher and is used for an ID clip. When getting a card, we reserve the right to ask for another form of picture identification or your birth date in order to verify identification. The listings below are the types of cards offered.
Student IDs
All full time and part time students must have a valid Utica student ID card. The card is the official university identification for students and should be carried at all times. Students must present their Utica ID to any University official (e.g., Safety Officers, Residence Life staff, etc.) upon request. If at any time a students is found to have another student's ID card in their possession for any reason, they are subject to the Utica University Student Conduct Process and the card will be confiscated. There is a $30.00 fee for replacement cards for any reason.
On-Line IDs
On-Line students can click HERE to request an online ID be mailed to their homes. These IDs do not require pictures. Any online student can come to campus and get an ID with a picture if they wish, as long as they are on campus during regular business hours.
Faculty IDs
All full time and part time faculty as well as adjunct faculty are expected to hold ID cards. These cards also can hold access privileges to campus buildings as well as meal plan programs if the faculty member wished to purchase a plan from Sodexo Dining Services. The office also prints special cards for retired faculty and Faculty Emeriti. Please inquire about these special cards through the academic offices.
Staff IDs
All staff persons are also expected to hold ID cards and can have access and meal services on their cards. In addition to staff persons who work for Utica University, those staff persons that are not directly hired by Utica (e.g., Morris Officers, Sodexo staff, Bookstore staff, Interpretek, Facilities/Maintenance and some other contracted employees) are also eligible to receive staff cards and use facilities open for Utica staff use as well. The office also prints special cards for retired staff members. Please inquire about these special cards through the academic offices.
Fieldwork IDs
Certain academic majors require their students to participate in fieldwork services and such students should be identified as Utica University students whenever working at fieldwork sites. Fieldwork badges are $2.00 each and are available for the OT, PT, Nursing, Psych-Child Life, and Education programs. There are separate fieldwork badges for student teachers. Fieldwork badges are also available for faculty fieldwork supervisors.
Athletic Center IDs for Guests of Faculty and Staff
Utica faculty and staff members are allowed to have up to three guests under their name in order to use the Clark Athletic Facilities. To request access cards for these guests, please use the form HERE. Children 15 years old and under must be accompanied by an adult at all times and therefore do not need their own ID cards.
Work-Study/Office Badges
Certain offices can request that their students wear work-study identification badges. These do not hold access privileges; they are for identification purposes only. Offices that have badges include WPNR, Math/Science/Writing Centers, IITS, Help Desk, ResNet, Library, Media Center, Networking, Orientation, Theater Tech Booth, and Student Health Center. To request work-study badges for your office, a staff member must send the work study students' names and Banner ID numbers to Campus Safety.
Community IDs
Community IDs are produced for entities which have a pre-arranged agreement with campus offices for their staff to use Utica University facilities, such as the Utica Aquatics Club, Pool Pals/Aqua Buddies, Whitesboro Swim, and The House of the Good Shepherd. To receive access badges, please first contact the office with which your company has a pre-arranged agreement.
Special Circumstances
The Office also produces identification cards for specialized individuals, such as Alumni, Board of Trustee members, Academic Affairs guests, Admissions Tour access, Commencement Press Passes and Staff Emergency Contact Cards. If you are in need of one of these types of cards, please use our Guest I.D. Request Form:
I would like to see logins and resources for:
For a general list of frequently used logins, you can also visit our logins page.