Personal Safety
Personal Safety
The Utica College Office of Campus Safety is dedicated to ensuring the personal safety and well-being of Utica College's students, employees, and guests. Our officers are available 24 hours a day by calling x3046 (campus phones) or (315) 792-3046 (cell and off-campus).
Keeping You Safe
UC ALERT TEXT / EMAIL ALERT SYSTEM
Utica College keeps the campus community informed about safety concerns via UC Alert - an Emergency Text and E-mail Alert system. The system alerts all users by cell phone text message and/or by e-mail in the event of: 
Weather-related closings
Public safety concerns
... and other circumstances that might affect members of the campus community.
Registration for UC ALERT is automatic for students and Utica College faculty/staff members
All students and working faculty/staff members at UC are automatically subscribed to the system.
Although you are automatically enrolled in UC Alert, we advise ALL members of the campus community to verify the contact information used by UC Alert. The information we have for you may be incomplete, out of date, or incorrect. You can easilycheck your registration by visiting https://www.getrave.com/login/utica . Once here, simply use your college username and password to login and you will see the information currently on file. If the information is outdated/incorrect please update it using the "edit" feature. As an extra measure of security, you can test the alert system using the yellow "test" button.
Questions? We can help.

If you have questions about UC Alert, please contact:
 
Musco Millner
Director Campus Safety
mumillne@utica.edu

(Note: Standard cell phone text messaging fees may apply. Contact your carrier for details.)
Title IX
Utica College works hard to ensure that all students feel safe and comfortable on campus. Title IX prohibits any sex discrimination of students or employees of the school. It is taken very seriously and there is an intricate process for investigating and taking action in these cases. If anyone feels they are being threatened, mistreated, or discriminated against in ways that are disrupting their safety and ability to lead comfortable lives on campus they are encouraged to seek help.

More information can be found on the college's Title IX site.

A MOBILE PHONE APP PROVIDING PERSONALIZED SAFETY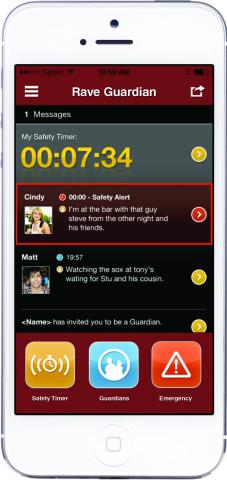 In an effort to increase safety for everyone on campus, Utica College is now offering students, faculty, and staff a mobile phone app with several features to promote safety on our campus. Using guardian, you can: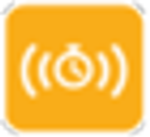 Set Safety Timers
If you feel that you need extra security, for whatever reason; you can set up a safety timer. For example, if a student is going out with a new group of friends, he/she can set a safety timer lasting until they are expected to return home. Users will receive notifications from the app before the timer expires; reminding them to deactivate it once they  are safe. If a user does not deactivate the safety timer, campus safety and personal guardians will be provided with the user's information to check in on the individual.


Appoint a personal guardian
This individual can be a friend, roommate, family member, etc. The guardian will be notified if a safety timer expires and the user has not deactivated it. From this point the guardian can reach out to the individual to ensure all is well.


Create a Safety Profile
Users can create a personal profile indicating important information that could be helpful for safety officials in an emergency. Medical conditions can be listed, residential information, and anything else the user wishes to include.


Send in tips
Rave Guardian users can report crime, suspicious activity, and anything else they view as a safety issue through a tip line in the app. The two way communication allows for both text and pictures to be sent.


Utilize a "panic button" in emergency situations
With just the push of a button, users can have immediate connection to a safety officer. The panic button also sends information to campus safety about the individual's location, using a GPS signal.
HOW TO SIGN UP:
To begin accessing all the benefits of this safety tool, simply go to your device's app store and download "Rave Guardian". You will then be able to select "Utica College", and the app will guide you through the simple steps to establish your login credentials and user profile.


FOR MORE INFORMATION:
Visit the Rave Guardian Website:
http://www.ravemobilesafety.com/rave-guardian/

Or contact:
Musco Millner
Director Campus Safety
mumillne@utica.edu
LOCKDOWN
WHAT IT IS:
A lockdown is a procedure used to ensure safety when there is imminent danger. Individuals are asked to confine themselves by whatever means possible and remain indoors to secure their safety while the threat is handled by law enforcement.
LOCKDOWNS CAN BE USED FOR:
Possible Active Shooter
Nearby Danger
Any other situations in which there is imminent danger
WHAT TO DO?
Remain Calm
Stop all activity and begin to lock/barricade doors
Close blinds and cover windows to prohibit others from seeing inside the room
Turn the lights off
Stay low to the ground and away from windows/doors
Ensure that the room is quiet and cell phones are silenced
DO NOT open the door for anyone unless you are certain it is safe to do so (ex. Police officers, fire department, etc.)
You will receive updates via UC Alert and be notified when it is safe to exit
SHELTER IN PLACE
WHAT IT IS:

Shelter in place is a precaution aimed to keep you safe while remaining indoors. All individuals are urged to find an interior room with few or no windows.
SHELTER IN PLACE CAN BE USED FOR:
Chemical, radiological, or biological threats
Inclement weather
WHAT TO DO?
Remain Calm
Instructions will be sent out via UC ALERT
Immediately seek shelter nearby, do not evacuate
Be mindful of your location compared to the incident
Follow instructions you have received and do not leave until you have received an alert indicating it is safe to do so
More Resources
Useful Links / Information
I would like to see logins and resources for:
For a general list of frequently used logins, you can also visit our logins page.