Campus Safety
Office of Campus Safety
The Utica College Office of Campus Safety is dedicated to ensuring the personal safety and well-being of Utica College's students, employees, and guests. Safety officers are responsible for
maintaining order and safety both within campus buildings and throughout the campus grounds

providing protection from theft, misuse, and vandalism for personal and campus property

enforcing the College's safety rules and regulations
Officers conduct themselves with the highest degree of professionalism, and are committed to maintaining good campus and community relations.
Other Services

The Office of Campus Safety also provides a variety of services, including:
Vehicle registration / parking permits
Access to campus facilities
Lost and found
Safety Awareness Brochure

The staff at UC believes that an informed public is a safety-conscious public. Each year the Office of Campus Safety publishes a safety awareness brochure that contains information required by the Crime Awareness and Campus Security Act of 1990. To view a copy of this publication, see the link on the left navigation bar. (You will need Adobe Acrobat Reader.)
---
To Reach A Safety Officer
Campus Safety Officers are available 24 hours a day and may be reached at the following numbers:


On Campus:

3046
or
611
Off Campus & Cell Phones:

315-792-3046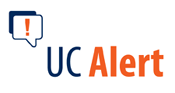 Get The (Text) Message.

UC Alert
helps keep you informed about safety concerns as they emerge.
Learn more →