Professor Givens Co-authors Book on Homeland Security
Professor Givens Co-authors Book on Homeland Security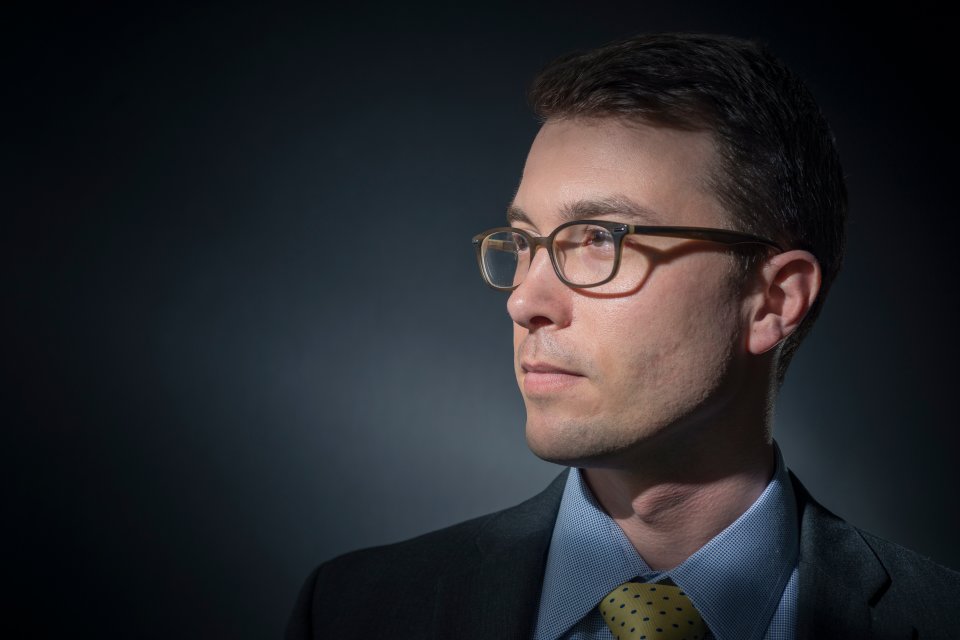 Recent UC Alums Douglas '21, Sanders '20 Collaborate with Givens on Cyber Research, Papers
Austen Givens, associate professor of cybersecurity at Utica College, recently had his book Homeland Security: An Introduction, published by Oxford University Press.
The book is a collaborative effort among Givens, Nathan E. Busch of Christopher Newport University, and Alan Bersin, a senior fellow at Harvard University and former commissioner of U.S. Customs and Border Protection. It examines homeland security in today's world, and traces three major paradigm shifts that have occurred recently in that sector, including the rise of 'big data' analytics.
Givens, who teaches both cyber and homeland security, said, "Cybersecurity is a core mission area in the broader homeland security enterprise. Those who protect the confidentiality, integrity, and availability of information systems also safeguard the American people in innumerable ways. The staggering number of ransomware attacks and system vulnerability exploits that take place each day underlines how critical cybersecurity operators will be in the years to come."
Additionally, Givens co-authored an opinion piece with two UC alumni, Corye Douglas '21 and Nikki Sanders '20, titled "Haugen Testimony Shows Cybersecurity Researchers Must Also Consider Mental Health." This column was featured in Infosecurity, a UK-based cybersecurity trade magazine. 
Another paper Givens co-authored with the same two UC alumni, "Forecasting Iranian Government Responses to Cyberattacks," was presented at the Northeastern Political Science Association's 2021 annual conference.
Prior to his work at Utica College, Givens served in various information technology-related roles for the Department of Homeland Security and in the private sector. He earned his Ph.D. in public policy from the Department of Political Economy at King's College London. He is also co-author of the 2014 book The Business of Counterterrorism: Public-Private Partnerships in Homeland Security.
Utica College has recently added a minor in Homeland Security and Emergency Management.
by Leah Easton '24, PR Intern
I would like to see logins and resources for:
For a general list of frequently used logins, you can also visit our logins page.