About This Program
You're happiest when you're helping others. You're naturally full of energy, and you want a career that keeps you on your toes. You're patient, understanding, and compassionate. Physical therapy may be the program for you.
Why Utica College
Utica College offers a Bachelor of Science degree in Health Studies, leading to a Doctor of Physical Therapy degree for qualified students who meet required continuation standards. This is considered a guaranteed freshman admission into the DPT program at Utica College; students accepted as freshmen (designated HSPT or HSP4) are guaranteed entry into the professional PT program pending successful completion of requirements.

Utica College's program in physical therapy offers two paths to the clinical doctorate in PT. Each program is distinct, offering education to meet the needs of the learners, whether on campus for entrance into the profession (entry level) or through a combined residency and online model for the practicing clinician who aspires to have the degree commensurate with the vision for the future of PT. Students in the entry-level program are involved in clinical experiences nationally and internationally; students in the post professional program have access to the finest faculty from any location in the world.
The Entry level DPT program at Utica College is accredited by the Commission on Accreditation in Physical Therapy Education (CAPTE), The Entry level DPT program at Utica College is accredited by the Commission on Accreditation in Physical Therapy Education (CAPTE), 1111 North Fairfax Street, Alexandria, Virginia 22314; telephone: 703-706-3245; email: accreditation@apta.org; website: http://www.capteonline.org. If you need to contact the program/institution directly, please call (315) 792-3075 or email aelazza@utica.edu.
Related Programs
Contact Information
(315) 792-3006
General Information
Utica Excellence, Utica Value
Physical Therapy at Utica
"Utica has a great PT program. They have the gross anatomy lab right on campus, which is huge. With the health studies classes I've taken so far, I really like the program and I really love all my teachers. I've learned a lot."
Graduation Rate
87.5%
Licensure Exam Pass Rate
100%
Employment Rate (6 months after licensure)
100%
Career Opportunities
UC's physical therapy program prepares students for success in one of the nation's fastest growing fields, and in a myriad of work environments, including:
Hospitals
Nursing and Residential Care Facilities
Private Practice
Rehabilitation Centers
Home Healthcare Services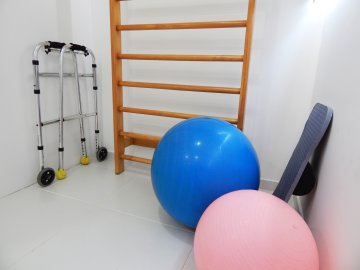 Get Licensed
Graduates of the Physical Therapy Program are eligible for the National Physical Therapy Examination (NPTE) and licensure in all states.
What You'll Learn
The physical therapy curriculum integrates traditional instruction with case analysis to guide, stimulate, and challenge student learning, while fostering development as professionals with sound reasoning skills. Capstone projects under faculty supervision provide opportunities for students to meet the profession's expectation for students to become consumers of research. Students will participate in 30 weeks of full-time clinical education experiences in a variety of settings, working with individuals across the lifespan.
Physical Therapy at Utica College
A Degree That Works
UC's physical therapy program prepares students for success in one of the nation's fastest growing fields, with alumni going on to accept jobs at numerous institutions, including:
Samaritan Medical Center
Garner Physical Therapy Center
Kessler Institute for Rehabilitation
Athletic Orthopedic Neurological Physical Therapy
St. Luke's Hospital
Physical Therapy for Women (Wilmington, NC)
Susquehanna Nursing and Rehabilitation Center
Bridgewater Center for Rehabilitation and Nursing
Health Studies at Utica College