About This Program
You're fascinated by the laws that govern our country. You're frustrated by even the slightest form of injustice in the world around you. You want a career that helps keep people safe—and serves society at large. Criminal justice may be the major for you.
Why Utica University
Utica University's celebrated major in criminal justice is one that combines a solid foundation in core academics with a practical learning approach emphasizing research, technology, and real-world professional experiences.  The program has earned a national reputation for its innovative curriculum, exceptional facilities, and highly accomplished faculty.
At the bachelor's degree-level, our Justice Studies Department, which is housed in its own modern academic building, hosts our entire suite of justice-related programs, which also includes our Criminal Intelligence Analysis Program, our Cybersecurity Program, and our Fraud and Financial Crime Program.
Many of our Justice Study students continue their education after graduation by moving on to one of our certificate or master's degree level programs. Recognizing the needs of today's students, whether traditional-aged or returning, all of our programs are offered both on-campus and on-line, allowing more flexibility for learning.
For a number of recent years, Utica University's theme has been Never Stand Still, which is a pretty accurate description of a Criminal Justice student's experience in our program. Students continually engage with our expert faculty, are challenged to think critically and creatively about current criminal justice-related issues and problems, and are tasked with applying that thinking to scenarios, including role-playing opportunities. Our students have the opportunity to join the large and active Organization of Justice Studies (OJS), made up of students from all of our Justice Studies-related programs, and can apply to participate in a Ride-along programs with a local police agency to see, first-hand, the first branch of the criminal justice system in action.
OJS also routinely sets up field trips to local criminal justice facilities, such as the New York State Preparedness Training Center, where they may even become role-players in training exercises being conducted by actual emergency response personnel. OJS also schedules trips to New York City and Washington DC to tour and experience varying branches of the criminal justice system. Recent trips have included the FBI, Secret Service, and NYPD Headquarters. Our students may also qualify to apply for membership in our Honor Society.
From both professional and academic fields, our interdisciplinary faculty know the field of criminal justice well, including the current expectations of employers in the field, which includes federal, state, and local law enforcement, corrections, the legal professions, as well as researchers and criminologists. Faculty practitioner experience is vital in helping us keep our program up-to-date and as relevant and effective as possible for our students and voluminous alumni, while.
Student in our programs our introduced to the intricacies, capabilities, challenges, and opportunities that the field of criminal justice provides, culminating with an internship experience, where our students work side-by-side in the field with professionals from all branches of the criminal justice system, including law enforcement, corrections, and the legal field.
We also have two research centers in our Justice Studies building, which examine the latest trends of identity theft, economic fraud, and malware codes. The Center for Identity Management and Information Protection (CIMIP) conducts research on the manipulation of identity by people seeking to avoid legal sanctions.  The Computer Forensics Research and Development Center (CFRDC) has partnerships with numerous local, state, and federal law enforcement agencies who use our facilities for evidence analysis in the prosecution of on-going legal cases. Our Economic Crime Institute (ECI) brings together nationally recognized professionals in the prevention, detection, and investigation of economic crime and fraud. 
We are a justice department for the 21st  century.
Gregory E. Walsh, Ed. D
Director, Criminal Justice Program
Contact Information
(315) 792-3006
General Information
Utica Excellence, Utica Value
Criminal Justice at Utica
Justice Studies students securing internships each year with organizations in their career fields:
60+
Number of Cutting-Edge Research Centers and Institutes on campus:
Three
Career Opportunities
Graduates of the program have opportunities in a variety of criminal justice-related fields, including:
Law Enforcement
Law and the Courts
Corrections, Probation, and Parole
Juvenile Services
Private Security
and more!
Choices
The Criminal Justice program at Utica University offers both professional and international learning experiences online and on campus.
What You'll Learn
Criminal justice is the study of crime, its causes, and its effects on society. It is concerned with preventing and deterring criminal behavior, rehabilitating the offender, and providing a system where justice and rights are served. The criminal justice program's theory-into-practice model promotes professional and international learning experiences as well as active participation in departmental research, culminating with the opportunity to earn three credits toward your major in a Capstone internship experience at the federal, state, or local level. Possible internship site locations are limited only by a student's imagination and willingness to travel.
A Degree That Works
Graduates of the program have opportunities in a variety of criminal justice fields including policing, law, probation, juvenile services, private security, public administration/planning, counseling, research, and regulatory enforcement. Graduates may also pursue advanced study in fields such as public administration, criminal justice and criminology, management, and law.
Utica University Criminal Justice alumni have taken leadership positions in Criminal Justice-related fields across the county, and at all levels of government, including agencies such as:
FBI
U.S. Secret Service
New York State Police
Oneida County Sheriff's Office
Utica Police Department
Rome Police Department
U.S Treasury
Veteran's Affairs Administration
N.Y. State Attorney General's Office, and many others!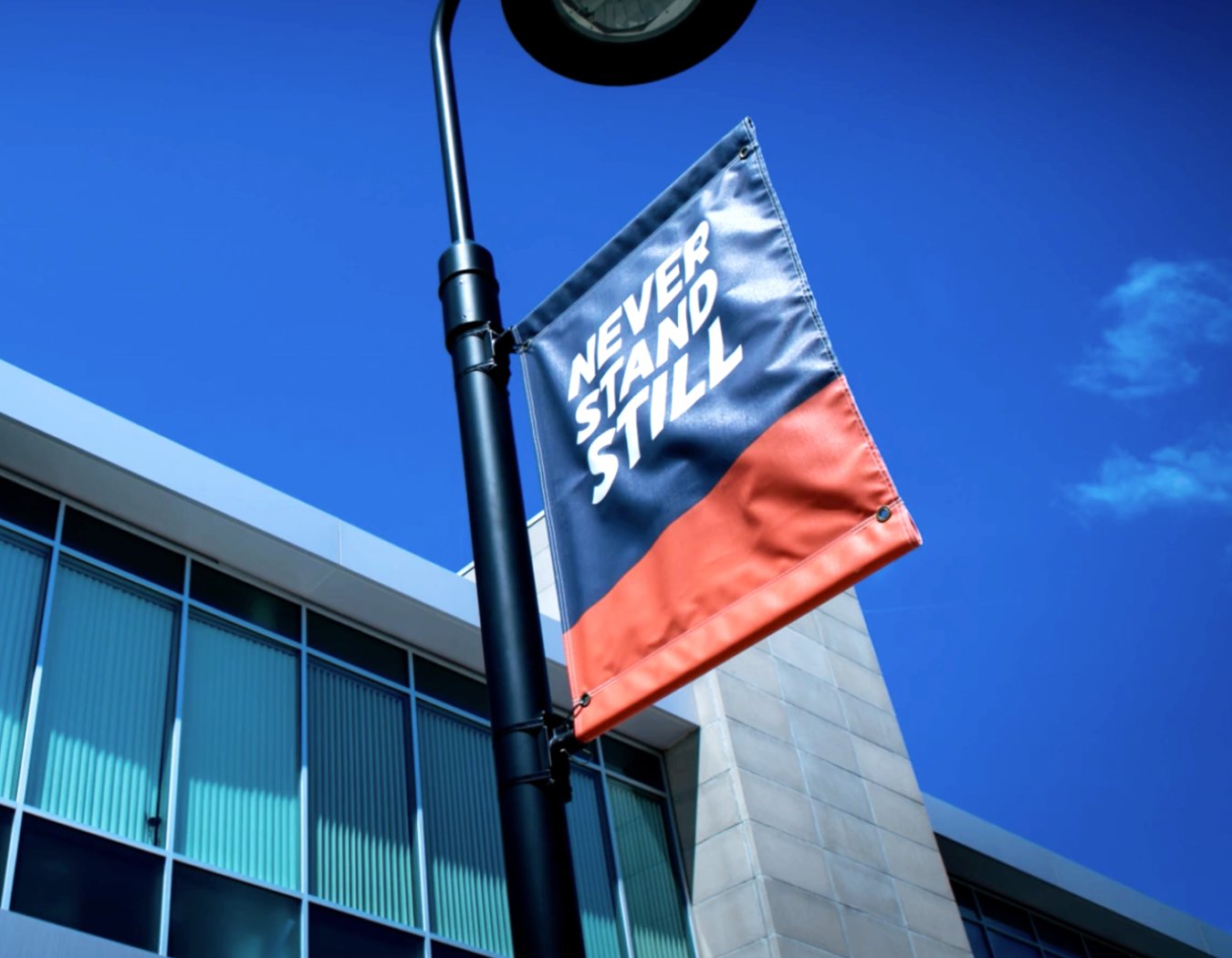 Student Voices: Danielle Alpi
A brief conversation with Danielle Alpi, a graduate of the criminal justice major now enrolled in Utica University's M.S. in Cybersecurity - Intelligence, Forensics, and Cyber Operations.
Experiential Learning
Students enjoy a rich selection of internship opportunities as well as access to state-of-the-art forensic research technologies in the Economic Crime, Justice Studies, and Cybersecurity building on the Utica campus.
Documenting a Crime Scene
Students in Professor Shanna Van Slyke's CRJ 222 Criminal Justice Communications class examine clues and document a "crime" scene, set up in the Economic Crime, Justice Studies and Cybersecurity building.
Video shot by Gabriella Hudziak and edited by Isabella Hudziak for The Tangerine.
The Latest from Justice Studies