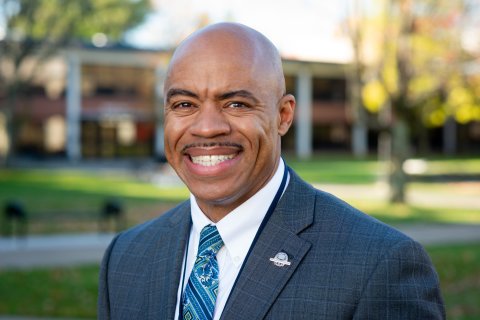 Position
Phone
(315) 792-3046
Email
Office
Strebel Student Center
Office of Campus Safety
Position type
Biography
Musco Millner, III became the Director of Campus Safety on August 12, 2019.  Millner concluded a twenty-six-year career with the New York State Police, retiring as a Captain, In-Charge of Leadership and Professional Development. 
During his career with the State Police, Millner was assigned to various locations of central New York as well as the Capital Region, at various ranks within the agency.  Following his career as a patrol Trooper, Millner spent thirteen years in the Forensic Unit, which birthed an eighteen-month assignment at the Crime Laboratory.  For a four-year period, Millner oversaw the agency's Recruitment and Member Hiring Units, later securing a position in the Professional Standards Bureau. He is a graduate of the International Association of Chiefs of Police (IACP) Leadership in Police Organizations Program in 2016. 
He holds a Master's Degree in Mathematics Education from State University of New York at Empire State College and is currently enrolled in a doctoral program through State University of New York at Albany in Curriculum and Instruction, with a specialization in Mathematics Education. 
It should be noted that Director Millner also serves as an adjunct faculty member both at Utica University and State University of New York at Mohawk Valley Community College (MVCC), teaching Mathematics and Criminal Justice courses. 
He is married and the proud father of two daughters and one granddaughter.  He resides in Rome, New York.
I would like to see logins and resources for:
For a general list of frequently used logins, you can also visit our logins page.