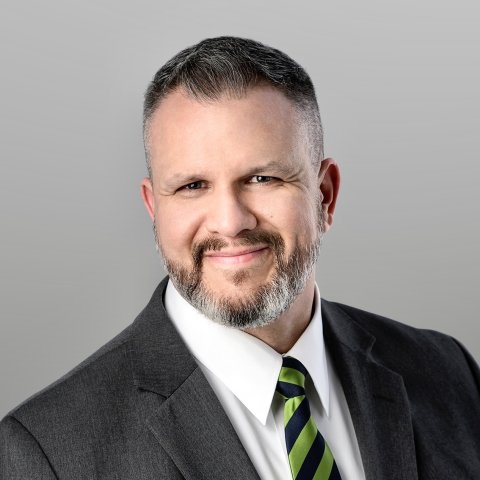 Position
Professor of Practice-Criminal Justice
Phone
(315) 223-2391
Email
Office
211 Bull Hall
School of Business & Justice
Position type
Biography
Robert Swenszkowski is a Professor of Practice of Criminal Justice at Utica University. In addition to teaching at the university, Robert serves as the Advisor to the Beta Zeta Chapter of the national criminal justice honor society, Alpha Phi Sigma. He is also a member of the university's emergency management team, nominating committee, and is a Green Dot Instructor. Robert received a Master of Science degree in Criminal Justice and a Bachelor of Arts degree, magna cum laude, in Criminal Justice Administration from Columbia College. Robert has been employed in the criminal justice system since 1992 and has worked in a myriad of capacities, such as Correction Officer, Civil Deputy, and Police Officer. Robert also served as the Police Chief of the Village of New York Mills Police from 2009 – 2011 and Oneida County Undersheriff from 2011 - 2018. He continues to serve the Sheriff's Office in an administrative capacity as the Assistant Sheriff.
As Undersheriff, Robert managed the operations of the Sheriff's Office, providing public safety services to 235,000 citizens throughout the 1250 square miles of Oneida County. He managed human resources, internal investigations, employee discipline, collective bargaining, public information, and agency training, as well as a $40,000,000 annual budget. Additionally, he was responsible for over 400 sworn agency members and nearly 100 civilian employees. The Undersheriff has the statutory authority to serve in the capacity of the Sheriff in his/her absence.
Robert has been a New York State Division of Criminal Justice General Topics Instructor since 1998, specializing in Firearms, Electronic Control Devices, RADAR/LiDAR, Domestic Violence, and Active Shooter Response.  During his career, he played an integral role in a number of criminal justice initiatives for the Sheriff's Office, such as the development of a Community Affairs Unit, Peer Support Group, re-institution of a Narcotics Unit, re-institution of a Juvenile Aid Investigator, a formalized agency training unit at Mohawk Valley Community College, and Police Pre-Employment Training Program.  Robert was pivotal in facilitating Oneida County receiving the High-Intensity Drug Trafficking Area (HIDTA) designation, garnering federal support for narcotics enforcement in the area. He also assisted in the establishment of one of the first NYS Centralized Arraignment Courts through a program started by the NYS Office of Court Administration in 2017. Robert served on the Oneida County Juvenile Diversion Committee, tasked with addressing the revisions in the juvenile justice system through the NYS "Raise the Age" initiative, focusing on diversion programs for juveniles in efforts to prevent exposure into the criminal justice system.    
Robert is currently attending Liberty University's Criminal Justice Doctoral Program. His dissertation research focuses on the relationship between the rates of citizen complaints against police and the education levels of police officers. At Utica University, Robert has developed experiential components for several courses he teaches on campus and online, providing "hands-on" learning opportunities for students.
Robert has attended the International Association of Chiefs of Police Leadership in Police Organizations Course and the Leadership Mohawk Valley Program. He is a member of the Academy of Criminal Justice Sciences and a professional member of the national criminal justice honor society, Alpha Phi Sigma. He is the Secretary of the Oneida County Sheriff's Law Enforcement Foundation, the Secretary-Treasurer of ICAN (Integrated Community Alternatives Network), and a board member of  Safe Schools Mohawk Valley. He previously served on the New York State Zone 7 Counterterrorism Team. 
Education
Master of Science: Criminal Justice, Columbia College, Columbia MO
Bachelor of Arts: Criminal Justice Administration (magna cum laude), Columbia College, Columbia MO
Past Research
Van Slyke, S., Rebovich, D., Choo, K., Swenszkowski, R. (2020), Oneida County Central Arraignment Part (CAP) Evaluation Project.
Courses Taught
CRJ 103 Introduction to Criminal Justice

CRJ 212 Policing Theory and Practice

CRJ 250 Community Corrections and Sentencing Alternatives

CRJ 300 Crime Scene Forensics (Special Topic)

CRJ 307 Homeland Security and Counterterrorism

CRJ 314 Modern Techniques in Crime Investigation

CRJ 327 Assessing Evidence in Criminal Justice

CRJ 358 Introduction to Intelligence Studies

CRJ 378 Research Methods & Data Analysis in Criminal Justice

CRJ 461 Proseminar in Justice Studies

CRJ 475 Senior Project
Awards and Recognition
From the Oneida Co. Sheriff's Office: Sheriff's Achievement Medal, Sheriff's Special Recognition Citation, Drug Buster Medal, Exceptional Service Medal (3 times), Honorable Service Medal (2 times),  Grand Cordon Citation (11 times) Distinguished Volunteer Service Award, Promotion of Grade Citation, Educational Achievement Citation (3 times), Executive Education Citation, Good Conduct Award (4 times) Ready Commendation, and Honorable Discharge Award. From the Oneida Co. Executive: The Official's Medal.
I would like to see logins and resources for:
For a general list of frequently used logins, you can also visit our logins page.