Major in Business Economics and Finance
Bachelor of Science Degree • School of Business and Justice Studies

Business Economics and Finance Major
Faculty
U
tica College's
business and economics and finance faculty are nationally and internationally recognized for their scholarly accomplishments as well as for their real-world business experience. Collectively they represent a wide range of expertise and research interests, including health care financing, public school aid formulas, banking, and managing change.
At the same time, at Utica College, teaching is the faculty's first priority. Small classes provide opportunities for close interaction between and among faculty and students, and the relationships students form with their professors often last a lifetime.
The overwhelming majority of faculty are doctorally trained; several additionally hold an M.B.A. Faculty regularly share their expertise by serving as members of professional organizations, presenting at scholarly conferences, and consulting with local businesses and government agencies. These connections help faculty develop internship opportunities for students, and also serve as networking resources for UC graduates seeking employment.
The faculty's scholarly accomplishments, professional experiences, and academic credentials combine to provide students majoring in business and economics programs with a dynamic and fulfilling learning experience both inside and outside the classroom.
Margaret J. Morgan-Davie, Ph.D.
Assistant Professor of Economics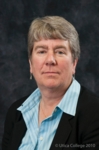 Phone: (315) 792-3406
Office: 181 Genesee Street, Suite 523
Biography
---
Margaret Morgan-Davie joined the Utica College faculty part-time in 2001 and full-time in 2010. She received her Ph.D in 1991 and M.A. in Economics in 1985 from Cornell University and her B.A. in Music and German from Oberlin College. She has been teaching in upstate New York since 1989.
Her areas of interest include ecological economics, behavioral economics, political economy of food, and equity issues in economics. She spent nearly 10 years as a co-owner/operator of a small local sustainable pastured meat farm. She has also worked as a tax professional and as finance manager of a local non-profit organization. She has taught part-time at Hamilton College since 2009. Her outside interests include playing violin and fiddle in local ensembles, reading, and outdoor activities.
She has been contributing invited book reviews to the American Library Association magazine
Choice
since 1992 on books in economics.
---
Admissions Events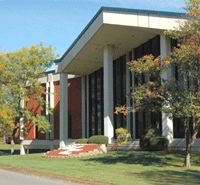 JOIN US ON CAMPUS:

EXPERIENCE UC

Meet students and faculty, tour campus, and join us for lunch.
Learn more / register


SATURDAY INFO SESSIONS
Q&A with staff followed by a campus tour.
Learn more / register
OPEN HOUSE
Learn more about programs, financial aid, student life, more.
Learn more / register
Upcoming events >