About This Program
You're a numbers person with a knack for solving complex problems. You're naturally detail-oriented. You want a future with security in a field that's always growing. Sound familiar? Accounting may be the major for you.
Why Utica College
An accounting education at Utica College doesn't just come from textbooks. UC's faculty of seasoned professionals teach from experience, giving students the real-world knowledge today's accountants need. The Accounting major is integrated with other business disciplines - such as marketing, management, and finance – helping graduates meet the challenges of a constantly changing business world. If you'd like to learn about the Online MS in Accounting program, explore here.
Contact Information
(315) 792-3006
General Information
Utica Excellence, Utica Value
Accounting at Utica
"Thanks to UC, I went from very little business and accounting background to confident, educated, and experienced at my job in 3-1/2 years. It just made my career more interesting than I ever thought it could be."
Career Opportunities
Accountants are in high demand throughout the business world. Utica College accounting alumni have gone on to successful careers in:
Public Accounting
Private Accounting
Government
Non-Profit Organizations
and More!
Job Growth
Employment of accountants and auditors is projected to grow four percent between now and 2029.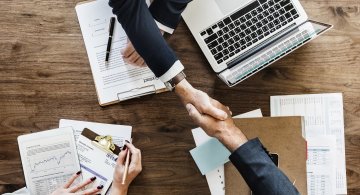 Career Prospects
The current employment rate for CPAs is 99%.
ACBSP Accredited
The Accreditation Council for Business Schools and Programs (ACBSP)'s student-centered teaching and learning approach, which is measured and analyzed for quality, ensures that students gain the right skills from their educational investment.
What You'll Learn
The accounting major offers two concentrations. In the public accounting program, get started on the path to certification as a public accountant in New York state. While the completion of the BS degree alone will not make you eligible to become a CPA, completion of this program together with Utica College's MBA in Professional Accounting fulfills New York State's 150-hour requirement, making you eligible to take the uniform CPA exam.
Choose private accounting and develop the skills to plan budgets, analyze costs, prepare financial statements, and more. Leadership, ethics, technological change, and a global perspective are woven into the curriculum by UC's award-winning faculty. Learn more about UC's accounting faculty here.
Accounting Faculty & Staff
A Degree That Works
Accountants are in high demand throughout the business world. Utica College accounting alumni have gone on to successful careers for numerous organizations, including:
Par Government
GP Fund Solutions, LLC
LeverPoint Management LLC
Defense Finance and Accounting Services (DFAS)
NBT Bank
Moss Adams
Barone, Howard, and Co., CPAs, P.C.
Frener & Reifer
PKF International
D'Arcangelo & Co, LLP
Brown & Associates, CPAs, P.C.
The Bonadio Group
Adjusters International
Fitzgerald, DePietrio, & Wojnas, CPAs, P.C.
Business at Utica College