UC Honors Program
The Utica College Honors Program is a community of talented scholars fully integrated with the College's larger academic community.
The Honors Program fosters academic excellence by bringing together and supporting students committed to making the most of their studies. It emphasizes the interrelationship of knowledge and offers students the strongest possible education in the liberal arts in the belief that it will be the best foundation for any major and the best preparation for a successful future. It also provides students with opportunities for challenging and rewarding study and research under the close guidance of faculty tutors.
The Honors Program is structured with two divisions: General College Honors (usually completed in the freshman and sophomore years) and Major Honors (junior and senior years).
General College Honors
Requirements parallel the Utica College Core Program and include classes limited to honors students, two in each semester of the freshman year and one in each semester of the sophomore year.
Total credit hours required for General College Honors is the same as for the regular core.

Student completes English 102H, a section of Written Communication reserved for honors students, to fulfill the writing requirement of Component One.

Honors students do not take the regular English 101-102 sequence.

Student completes the Core Program, including some special sections of required courses reserved for honors students.

Student completes Honors 259, an interdisciplinary seminar designed for honors students that explores various topics from the points of view of different academic disciplines.

Student achieves a cumulative grade-point average of 3.2 for the freshman and sophomore years or until the core requirements are completed.
Major Honors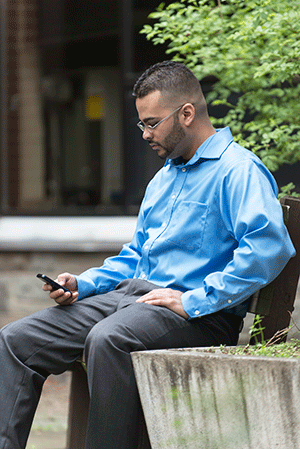 Requirements are established by individual academic departments. They include, but are not limited to, the following:
Student completes six credit hours of course work with honors designation that culminates in an honors project (research or creative) to be presented to the academic community.
Student completes special requirements, if any, of the individual department.
Student maintains a 3.2 cumulative grade-point average.
Opportunities and Advantages
Special classes with limited enrollment.
Unique opportunities for research and creative exploration and for close association with faculty members.
Participation in the Honors Association.
A variety of social and cultural activities, such as theatre, trips, receptions for guest lecturers, and gallery tours with visiting artists.
Privilege of early course registration.
Achievement recorded on permanent College transcript.
Strengthened academic credentials for graduate school and career placement.
Eligibility
Admission to the Utica College Intermediate Honors Program is by invitation of entering freshmen whose academic records reveal strong potential for success. Students will receive an invitation from the admissions office shortly after they have been accepted to the college.
Successful applicants who accept the invitation to the program will receive an additional monetary award as long as they remain in the honors program and complete the courses satisfactorily.
For further information, please contact Dr. Lawrence Day, Associate Professor of Physics, Director of the Honors Program, at (315) 792-3099.