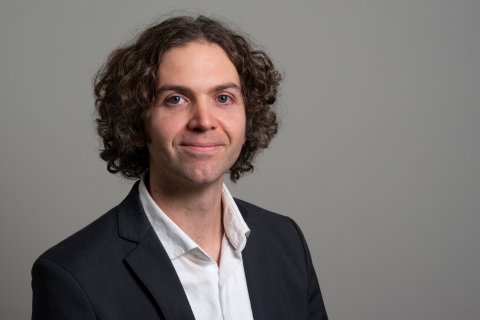 Position
Associate Professor of Philosophy
Phone
(315) 792-3764
Email
Office
201 Faculty Center
School of Arts & Sciences
Position type
Biography
Douglas Edwards works primarily on issues in metaphysics and the philosophy of language, with particular focus on truth. 

He is the author of The Metaphysics of Truth (Oxford University Press, 2018), Properties (Polity Press, 2014), and the editor of Truth: A Contemporary Reader (Bloomsbury Press, 2019). He also recently completed a book on philosophy and pro wrestling, called Philosophy Smackdown, which will be published by Polity Press in 2020. 

He has published numerous articles in leading philosophy journals, including The Journal of Philosophy, Australasian Journal of Philosophy, Analysis, and Synthese. He is also an Associate Editor of the journal Analysis.

He received his PhD from the University of St Andrews, and prior to coming to Utica College held positions at University College Dublin, the University of Aberdeen, and Hamilton College.
Education
B.A. University of Kent
M.Litt. University of St. Andrews
Ph.D. University of St. Andrews
Other Information
More information on Douglas Edwards and his work can be found at:
I would like to see logins and resources for:
For a general list of frequently used logins, you can also visit our logins page.