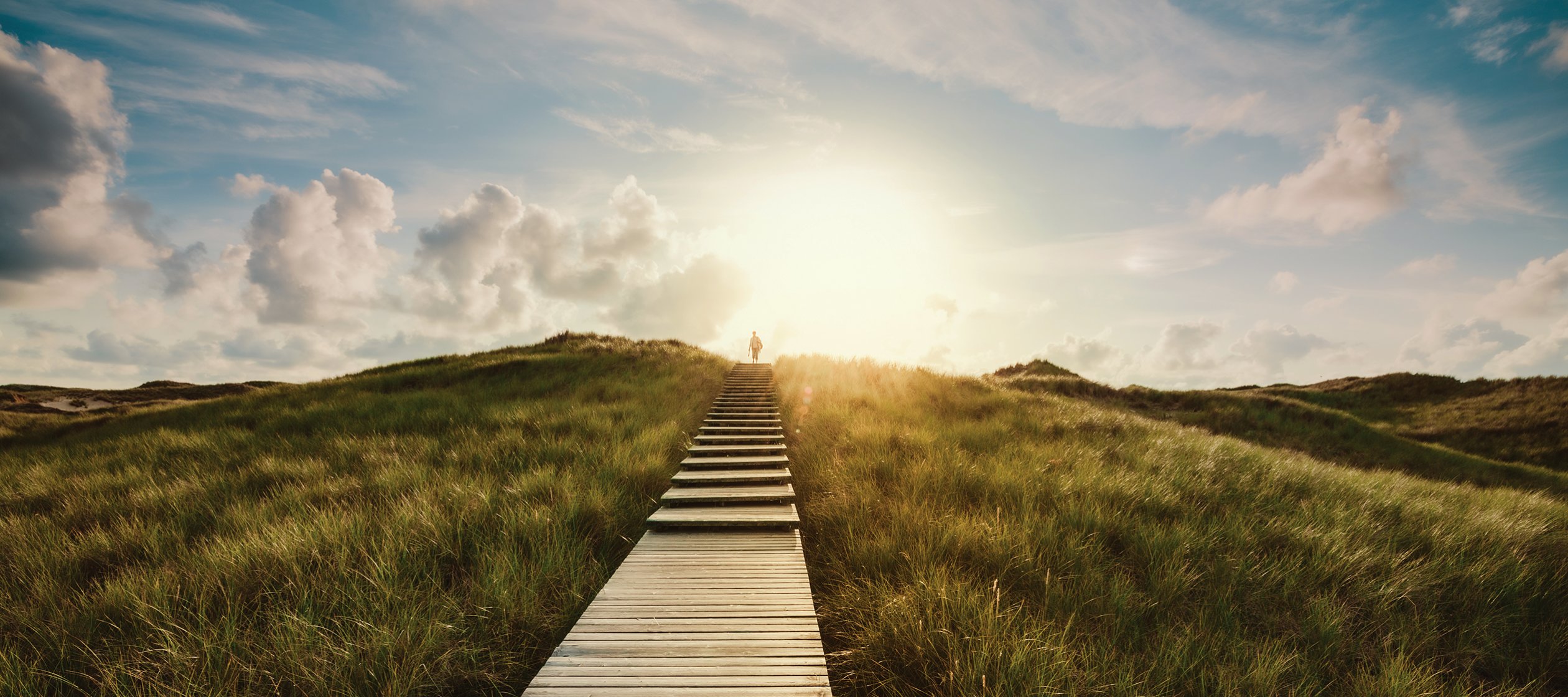 Whatever path you choose, the road to success is full of challenges. Here at Utica University, we're committed to helping you meet those challenges every step of the way.
Your Pathway To Success
Pioneer Pathway brings together a comprehensive array of programs, services, and resources designed to make the most of your experience at Utica – everything you need to:
Get a strong start on your Utica journey
Discover your interests and pursue your passions
Bring your future into focus and prepare for your career
Stay on track and graduate in four years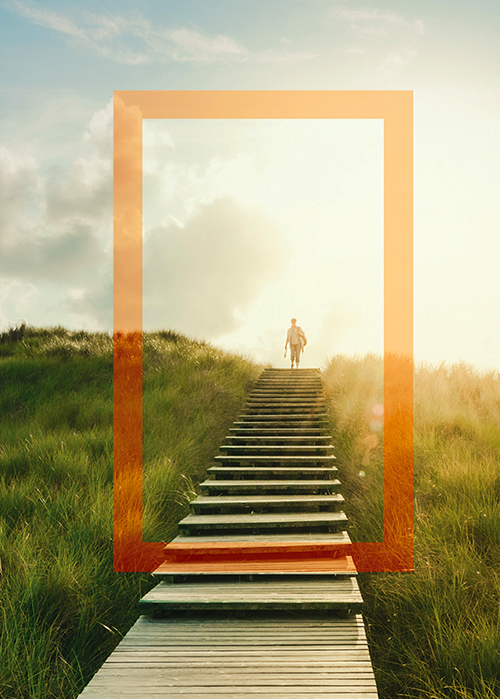 How It Works
Pioneer Pathway features five components:
If you enroll as a first-year student, your pathway to success begins with Utica University's Four-Year Graduation Guarantee. We are committed to providing you with all the support you need to set your goals, complete your program, and finish on time, so that you can start shaking up the world sooner. That is our promise to you.
Learn More:
First-year students take part in programs designed to give you a strong start on your Utica University experience. These include:
New Student Orientation – Our popular week-long program provides an ideal welcome to campus life and the Pioneer spirit.
Pioneer Pitch-In – An engaging two-day volunteer experience focusing on the core Utica value of giving back.
First-Year Seminar – A one-credit course that introduces first-year students to learning at the collegiate level, critical thinking, and more.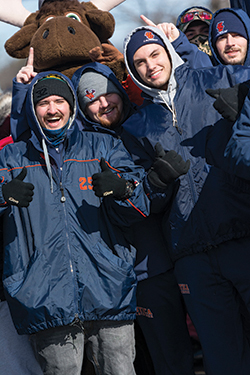 Utica University offers a comprehensive and diverse curriculum that includes:
40+ Majors – A list that includes 16 of the top 22 most sought-after majors.
40+ Academic Minors
20+ Graduate Programs – Advanced degrees in high-demand professional fields.
Pre-Professional Programs – Options in pre-law, pre-medicine, and more.
Career Focus – Utica University combines core learning in liberal arts with professional studies in today's fastest-growing disciplines.
Experiential Learning – Many majors offer multiple options for internships, study abroad, and other career-focused learning experiences.
Learn More:
Utica University provides a wealth of resources dedicated to keeping you on track and ensuring your success. These include:
Individualized Care Teams – Every student has the support of an Individualized Care Team that includes a Success Coach, a Career Coach, and a Financial Aid Advisor.
Academic Advising – Students work with a Faculty Advisor who provides individualized guidance and support.
Peer Tutoring – Trained and qualified Peer Tutors provide additional learning support through the College's Learning Commons.
Targeted Support – Services provided through HEOP, CSTEP, grant-supported STEM programs, and other resources help ensure full access to learning support where it is needed.
Learn More:
Students benefit from a range of career preparedness services offered through the Jeremy Thurston '00 Center for Career Readiness at Utica University. These include:
Career Counseling – Get one-on-one advising by a qualified Career Coach in coordination with your Individualized Care Team.
Four-Year Plan – You'll work with your Career Coach to develop a personalized four-year plan for career readiness.
On-Campus Events – The Center for Career Readiness hosts a variety of events each semester, including Career Chats, Networking Nights, and Career Fairs that bring hundreds of employers to campus.
Career Search Support – Students have access to a range of resources and services, including resume writing, social media training, mock interviews, company research tools, and a career management database that connects you with hundreds of job/internship opportunities.
Learn More:
Bottom Line
Finish in four ... or it's on us
If you come to Utica as a first-year student, we are confident that you will graduate in four years with the support you receive through Pioneer Pathway. But if you apply yourself, stay on track, and still fall short, you can take any remaining classes you need to finish your degree, tuition-free. That's the power of our Four-Year Graduation Guarantee.

I would like to see logins and resources for:
For a general list of frequently used logins, you can also visit our logins page.